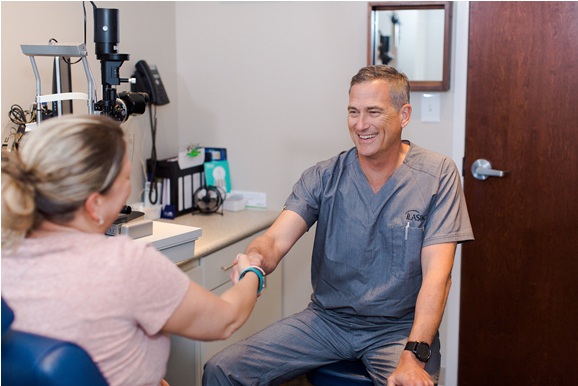 When the calendar rolled over to the year 2020, many ophthalmologists, optometrists and other vision-related entities began scrambling for ways to use the year for marketing their services to potential patients: 20/20 vision in 2020. What could be more logical? The more reasonable question, however, would be this: What could a group of ophthalmologists do to separate themselves from the competition and show that they both care for and about the people who live in their community and beyond?
Piedmont Eye Center of Central Virginia has found the answer. Later this year, they will provide LASIK surgery, free of charge, to a deserving person in the Central Virginia area whose life would take a dramatic turn for the better with the procedure – and the general public will be able to help choose that person.
"We want to do something special this year for our patients," says Shannon Leedy, director of marketing and public relations at Piedmont Eye Center. "We want to hear their stories and how LASIK eye surgery would change their life. We want to do something for people who put other people first."
"We're looking for someone deserving – someone who gives more of themselves," she adds. "Everyone has their own hero. We can all think of someone who is deserving."
She says the winner can be anyone in Piedmont Eye Center's extensive community. With offices in Lynchburg, Bedford, Farmville and Chatham, the Center's ophthalmologists see patients in much of Central Virginia. She points out that many people drive a substantial distance just to be treated by the medical professionals at Piedmont Eye Center.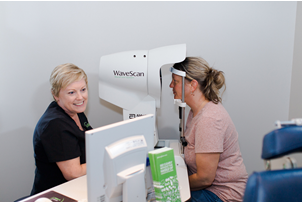 The Center will be accepting nominations until April 30, either from potential LASIK patients or possibly from their friends, family members or admirers. The Center's staff will complete the difficult task of narrowing, what is expected to be, a large field to six people, making certain each of them is a candidate for the surgery. After that job is finished, area residents will be able to vote online to determine the winner. Leedy estimates that the Center will receive around 200 nominations. She says the winner of the free LASIK surgery might be a firefighter who saved the lives of a dozen people – but that isn't necessarily the case.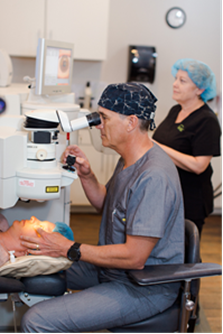 "We want to make sure we pull from all walks of life," she says. "We don't want to limit it. It could be a fireman, a stay-at-home mom or a friend who always shows up when needed. So many people are self-sacrificing and give what they can."
Ophthalmologist Dr. Darin Bowers, who has been performing LASIK surgery at Piedmont Eye Center for two decades, is looking forward to receiving letters, photos and even videos between now and the end of April.
"We thought it would be a great idea to celebrate this event by providing LASIK to someone in the year 2020 with a chance to see 20/20," he points out. "We're looking for that special story of someone who is thinking what LASIK could do to their life and how it would benefit them."
To learn more about Piedmont Eye Center and its efforts to provide free LASIK surgery to a resident of Central Virginia, visit www.piedmonteye.com or call 434-947-3984.  To register yourself or someone else for the free giveaway, visit www.lasikgiveaway.com.