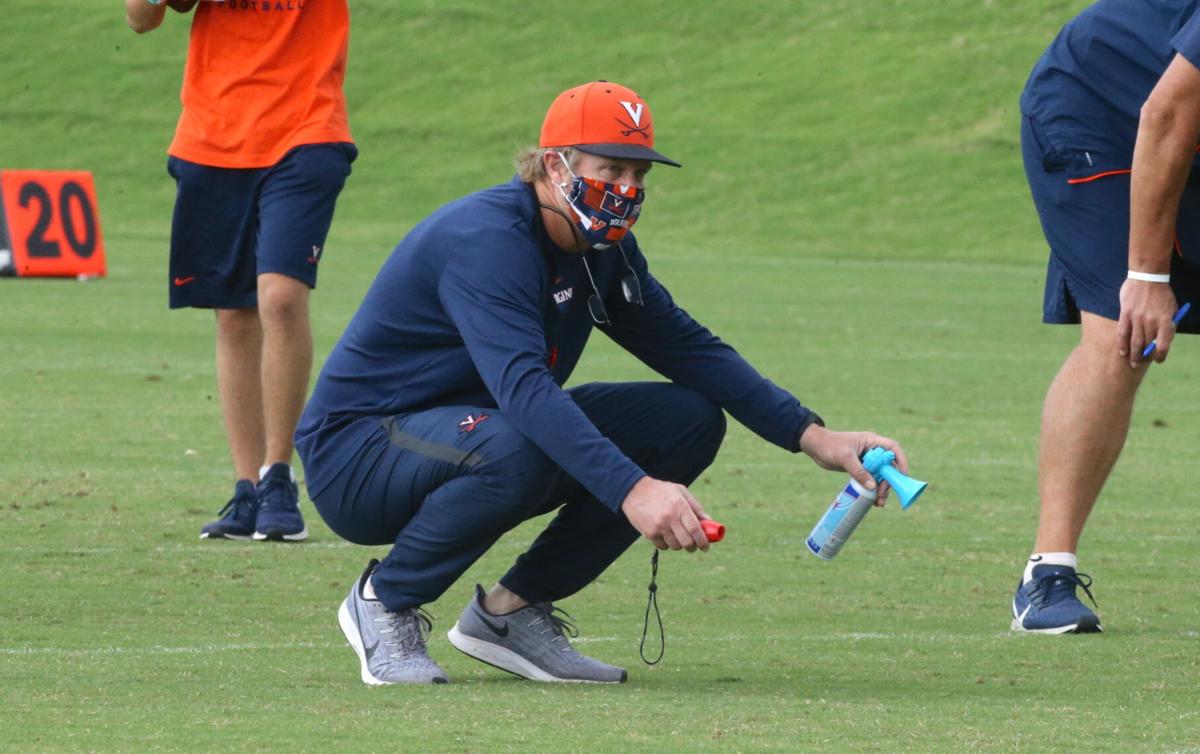 Postponement of the Virginia-Virginia Tech football game was not complete without a conversation between the head coaches.
The Hokies and Cavaliers were scheduled to meet Saturday in Blacksburg before the Hokies informed the ACC that COVID-19 issues would prevent Tech from meeting the minimum standards set by the league to field a team.
"Justin [Fuente] called later that day — midmorning, I think — and was really professional and we had a great conversation about the many challenges we faced," UVa coach Bronco Mendenhall said of his Hokies counterpart during his weekly radio show on Tuesday.
"Some things we anticipated correctly. Some things we underestimated. Some things we overestimated. He was apologetic that they just didn't get it done or couldn't get it done before that time period or that game.
"We then moved to commonalities of what we were managing in this unique time. I think we've been back now — maybe this is the ninth week — and so it would be the equivalent of having spring practice and fall practice back to back, and then have a bye week without having an opponent."
Mendenhall compared it to the period of time when a team has completed the regular season and is waiting to learn its destination and opposition for a bowl game.
Presumably, the players would have been more excited about a bowl bid than they were with last week's disclosure.
"It was really difficult, very challenging and sobering," Mendenhall said. "This is a group of young people who, from spring break until they returned and until we speak [Tuesday] night … we currently do not have a [COVID-positive] test on our team.
"We have no one contact-traced; we have no one quarantined. I mean it's unheard of. Think about that. They're roughly 120 young people and there aren't any positive tests.
"They've been immersed in the college environment and the [non-football] students are back and we're practicing. They're running into each other in close proximity and the only way you can mitigate that is masking and social distancing and washing your hands without being watched.
"What has already been accomplished is remarkable."
Be the first to know
Get local news delivered to your inbox!