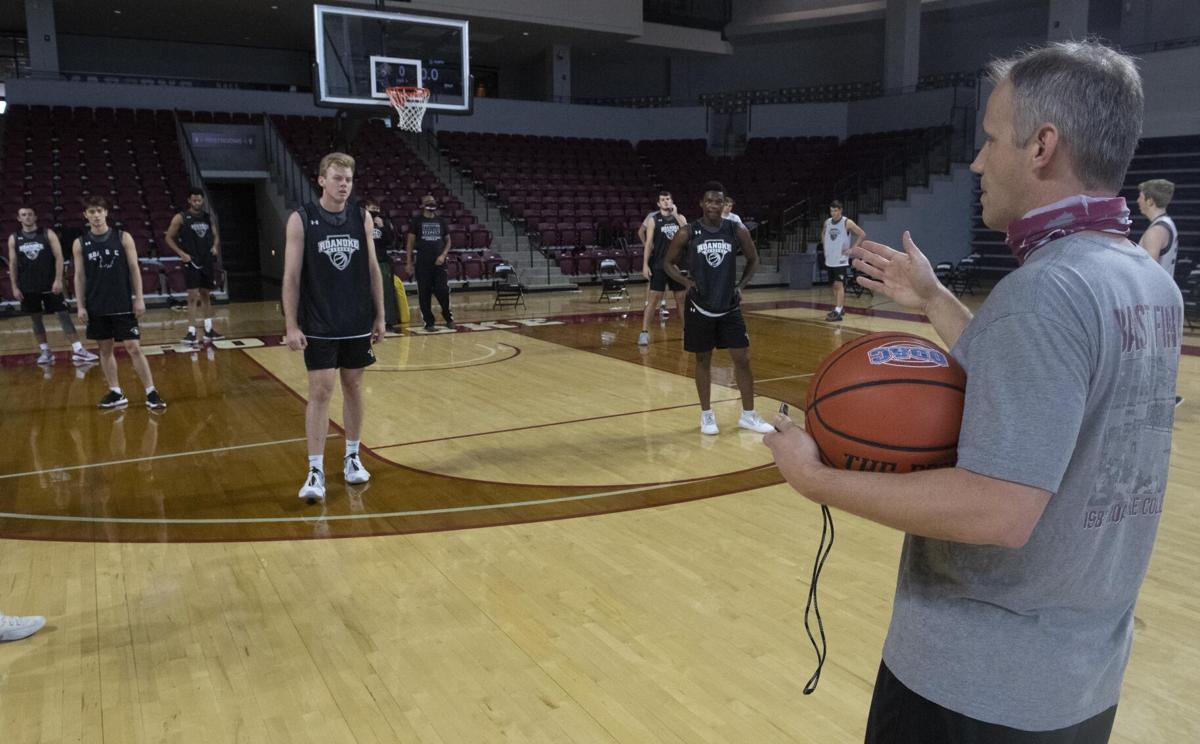 The Roanoke College men's basketball team has canceled three games because of COVID-19 contact-tracing issues in the program.
The first-place Maroons (7-1, 6-0 ODAC) canceled Friday's game at Randolph, Sunday's home game against Randolph-Macon and Monday's home game against Southern Virginia.
"It's tracing issues right now," Roanoke coach Clay Nunley said Friday in a phone interview. "We didn't have any positive tests, but due to some tracing issues [and] an abundance of caution, we're going to make sure we are in the clear before we resume competition."
In other ODAC news, the conference announced Friday it has reversed course and has decided to let all its active men's and women's basketball teams compete in those ODAC tournaments next month.
Those tournaments were originally going to be limited to the top four teams in the standings. But the league said Friday in a news release that it wanted to "provide additional competitive opportunities for the league's programs."
The NCAA Division III basketball tournaments have been canceled, so no NCAA bids will be at stake.
All rounds will be held on campus sites.
NOTES
Tech coach Young makes cut
Virginia Tech's Mike Young is one of 15 men's basketball coaches who have made the Naismith Trophy late-season watch list for national coach of the year.
Other names of note on the list include Florida State's Leonard Hamilton, Gonzaga's Mark Few, Baylor's Scott Drew and West Virginia's Bob Huggins. The list will be cut to 10 on March 5.
MIAMI — Point guard Chris Lykes is unlikely to play again this season for Miami because of an ankle injury that has sidelined him since Dec. 4.
Lykes returned to drills and appeared on the verge of rejoining the lineup two weeks ago, but he aggravated the injury and hasn't practiced this week.
FRIDAY'S MEN'S GAME
DAVIDSON, N.C. — After a 26-day COVID-19 pause, the Wildcats (11-5) returned to action with a rout of Southern Virginia. The game counts as part of Davidson's record but was only an exhibition game for SVU.
THURSDAY'S MEN'S GAMES
Wichita State 68, No. 6 Houston 63
WICHITA, Kan. — Dexter Dennis made a crucial steal that helped the Shockers (13-4, 9-2) move past Houston (17-3, 11-3) and into first place in the American Athletic Conference standings.
No. 11 Iowa 77, No. 21 Wisconsin 62
MADISON, Wis. — Luka Garza scored 30 points, and the Hawkeyes (16-6, 10-5 Big Ten) pulled away from the Badgers (15-8, 9-7).
THURSDAY'S WOMEN'S GAME
No. 21 Tennessee 75, No. 2 South Carolina 67
KNOXVILLE, Tenn. — Rennia Davis scored all 24 of her points in the second half as Tennessee (13-5, 7-3 SEC) recovered from a 12-point halftime deficit.
South Carolina (17-3, 12-1) had its 31-game SEC winning streak snapped.