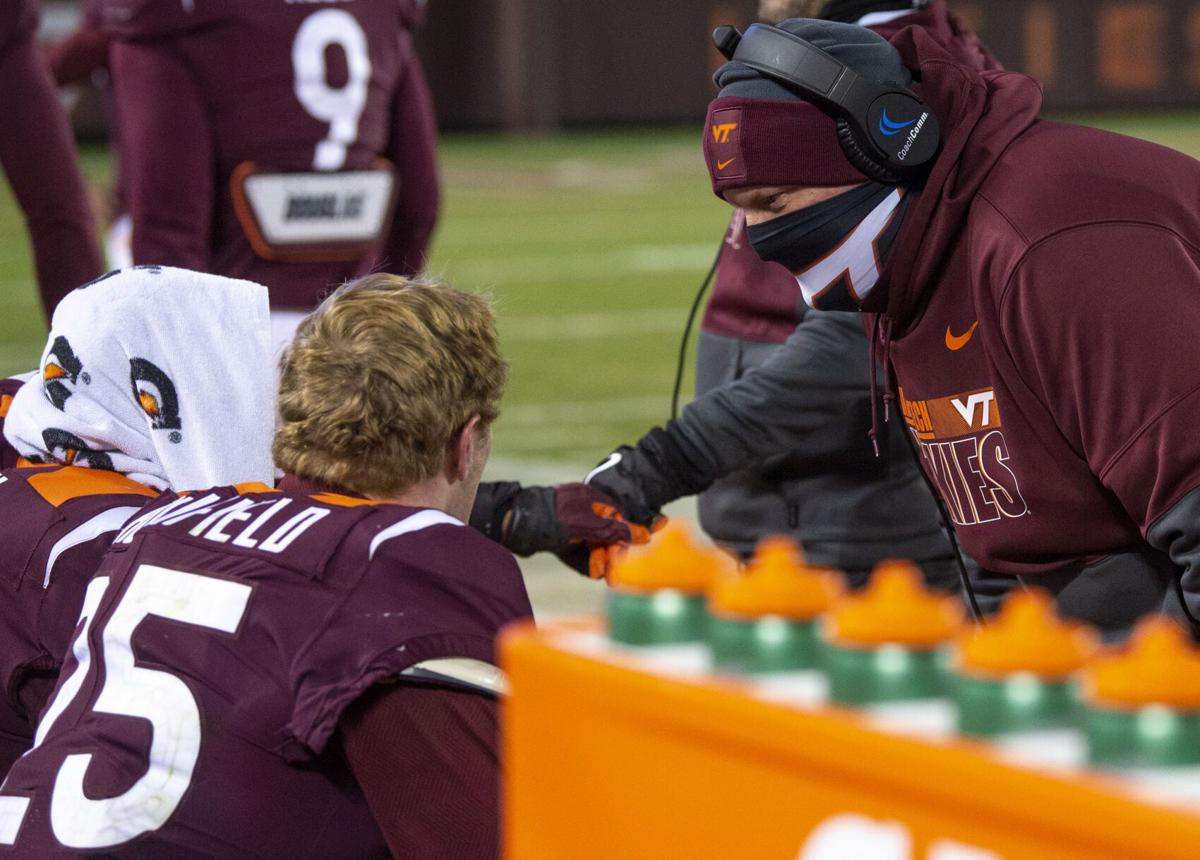 BLACKSBURG — Virginia Tech linebackers coach Tracy Claeys is retiring. 
Tech made the announcement on Wednesday exactly 13 months from when Claeys was officially brought on staff. He was one of the first hires Justin Hamilton made last year when he took over as defensive coordinator.
Retired defensive coordinator Bud Foster had coached Tech's linebackers for more than two decades before stepping down. 
"I'm very grateful that to have coached with Coach Fuente and his staff at a place like Virginia Tech," Claeys said, in a statement. "Certainly 2020 presented many challenges to all of us, but I couldn't have asked for a better group of individuals to work with, especially my group of linebackers and the coaches in our defensive room."
"I'm going to miss coaching, but I'll always have fond memories of my time in Blacksburg and will continue to value the many relationships I developed here. As I told Coach Fuente, while the time is right for me to step away from coaching, I'll forever have a fond place in my heart for Virginia Tech."  
Claeys added more context to the decision with a message on his personal Twitter account. He wanted to make sure people knew the decision wasn't health-related and that he had lost 125 pounds in the last 18 months.
He plans on returning home to Kansas to spend time with his family, but left the door open to return to coaching down the line "if a great situation to be defensive coordinator" comes along. 
Claeys signed a multi-year letter of appointment worth $500,000 annually. 
The 52 year old assistant gave Hamilton an experienced voice on the coaching staff with a long history of calling plays.
He had more than a decade of experience as a defensive coordinator with stints at Northern Illinois, Minnesota and Washington State. His best season came in 2010 when Northern Illinois had the No. 14 ranked defensive in the country. 
He spent the majority of his career working Jerry Kill, who spent the 2019 season as a special assistant to coach Justin Fuente.
The 2020 season was his first coaching linebackers, but Dax Hollifield said he did a good job of building relationships with the group despite the team being separated for much of the spring due to the COVID-19 pandemic. 
"He's a great guy," Hollifield said. "He's a great person. He'll call you all the time just checking up on you, how you're doing, especially over quarantine. I really appreciated that from him." 
Claeys was one of the assistant coaches that came down with the coronavirus this season and he missed the team's opener against N.C. State. He was cleared to return for a Week 2 game against Duke and asked to call plays for the game from the booth with Hamilton still sidelined. 
"On behalf of our entire football program, I want to thank Tracy Claeys for his contributions to our team," Virginia Tech coach Justin Fuente said, in a statement. "Even though he was only with us for a short time, Tracy made a lasting impact on our players and coaches. Tracy is not only an outstanding football coach, but he's also one of the finest people I've had the pleasure of working with in this profession."
"I appreciated the way he helped mentor members of our staff, as well as the manner in which he conveyed his knowledge of the game to our players. We all wish Tracy the very best going forward."