BLACKSBURG — Virginia Tech athletic director Whit Babcock wore a pained expression when asked about Isimemen David Etute on Monday afternoon.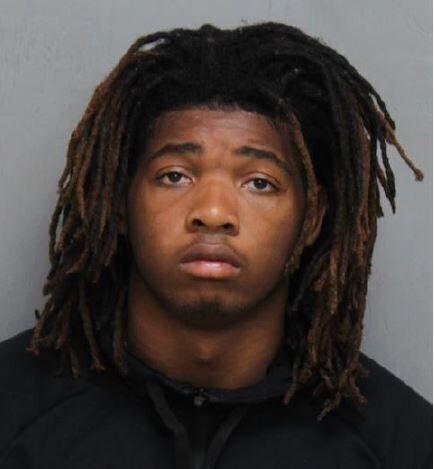 Babcock and Derek Gwinn, the senior associate athletics director of compliance, had just wrapped up a presentation to the university's board of visitors about the Tech name, image and likeness, as well as about sports wagering, at The Inn at Virginia Tech.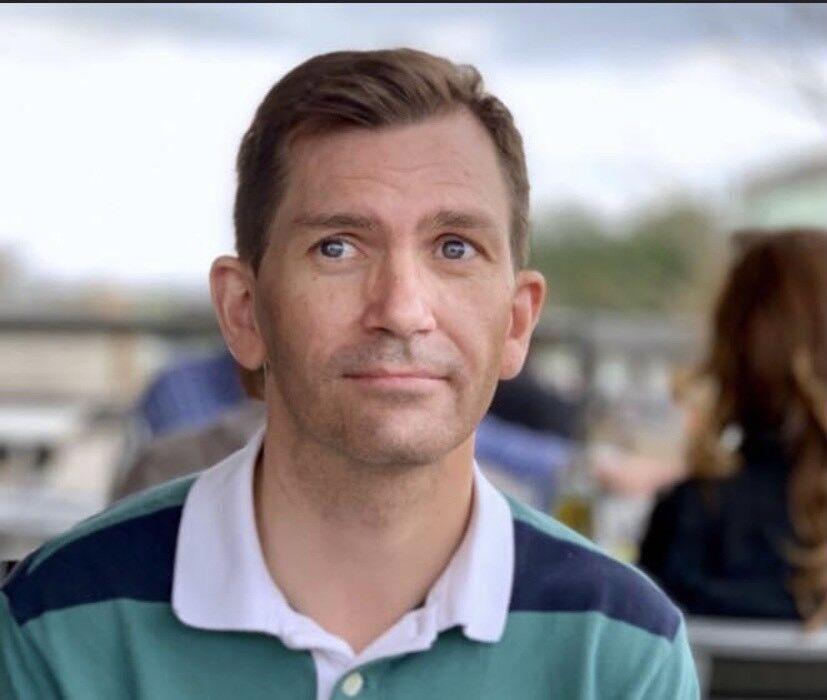 "It is tough," said Babcock, who said he wasn't allowed to comment on the investigation but could speak generally about how the allegations could affect the perception of the school's athletic department. "We all take a lot of pride in Virginia Tech, and when something is not the news you want, we all feel that. I better leave it at that. For the best interest of the victim and for the best interest of the accused, I can't comment, but we take a lot of pride in the saying that the logo never comes off. We wear it, we succeed together and sometimes we stumble together."
When the Blacksburg Police Department put out a news release announcing Etute's arrest, recruits were visiting campus with their families.
Tech will host recruits throughout June with official visits scheduled for each of the next three weekends. These are pivotal months for the staff, who weren't allowed to meet with recruits in person for 422 days during the COVID-19 pandemic.
The rest of Tech's 2021 class enrolled last week as well, and summer workouts are getting underway.
Babcock said he hasn't received any updates since the charges were outlined for him last week.
Virginia Tech President Tim Sands said he was in a meeting when Etute's arrest was announced June 2.
Sands credited his years of collegiate leadership experience — he was provost at Purdue University for four years before joining Tech as president in 2014 — for shaping his reaction to reading the news.
"You always hesitate to react too much," Sands said Monday. "Every big community has situations like this, and you hope it doesn't happen, but when you have 50,000 people, things are going to happen. I try to keep an even-keel approach because you can jump to conclusions too quickly, and we definitely don't want to damage any investigation. That's the main thinking I go through. ... It might be a different story when you first have something like this happen on the job."
Sands said he hadn't reached out to Tech football coach Justin Fuente or any of his assistants, but Babcock has spoken to the staff. The Roanoke Times asked to speak with Tech coaches and players about Etute's charges, but the university declined to make them available.
Board Rector Horacio Valerias, the chief executive officer and partner at Frontier Global Partners, was reluctant to share the board's perspective on the issue.
"This will play its course through the system, but the board is concerned about any violence related to any member of the community and region, that won't change," Valerias said Monday. "We will let authorities handle it. We have suspended him and we will let the process play out."
New details have emerged about the ongoing police investigation in recent days.
Corky Cranwell, who owns the apartment building on North Main Street where Smith was found, said there were no obvious signs of a struggle in Smith's apartment when she saw the unit after the police left in the early hours of Wednesday morning. The apartment has multiple levels, and Smith's body was found in the bedroom on the second floor through the kitchen area, she said.
The medical examiner's office has said Smith died of blunt force injury to the head and ruled his death a homicide. The police notified Cranwell about 11 p.m. June 1 that Smith's apartment was an active crime scene.
She first thought it was a college prank.
"I just couldn't believe it," Cranwell said.
According to Cranwell, Smith's apartment door had been open throughout that day — a tenant has since come forward and said he'd thought about calling her about it earlier that afternoon — and she said it was a family member of Smith's who called the police after discovering his body.
The time-stamped surveillance footage that Cranwell provided to the police, and that she allowed the The Roanoke Times to view, shows three people walking toward Smith's apartment at 10:07 p.m. The footage picks back up at 10:10 p.m. with the three running away from the apartment. The cameras are activated by a motion sensor and stopped recording during that three-minute gap.
According to Cranwell, Blacksburg police also requested surveillance footage from a tenant who had a camera on top of their door.
On Friday, Etute's attorney, Jimmy Turk, said that his client seems to be an exceptional young man who came to Virginia Tech on a full scholarship and had never been a problem for anyone before. He did not respond to requests for further comment on Monday, and calls to the Blacksburg Police Department went unanswered Monday night.
Etute, who is charged with second-degree murder, has been held without bond since his arrest.