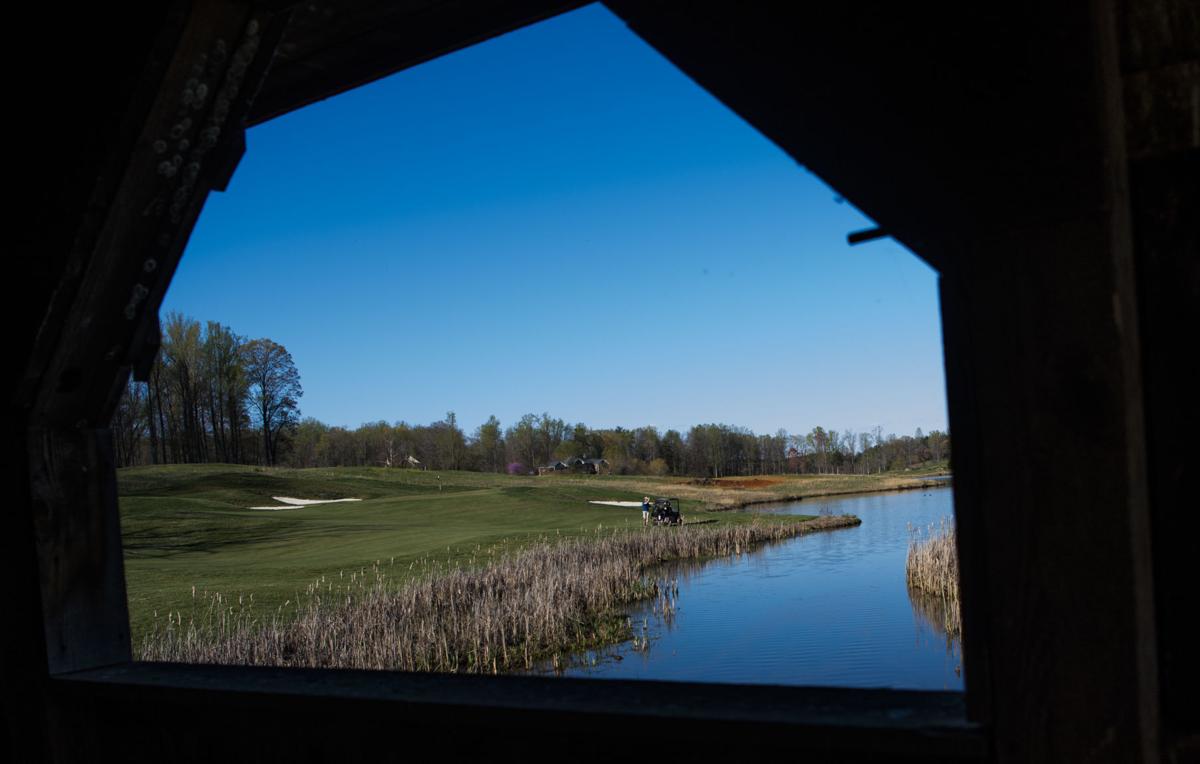 Poplar Grove Golf Club has gone through a $1.7 million transformation in the past year. The bunkers were renovated, trees were cleared to provide spacious views of the 7,300-yard layout, and the practice facilities were upgraded. The goal, as head golf professional Jacob Mast said, was to restore Sam Snead's vision of the Amherst course and make it an 18-hole championship facility.
Poplar Grove and Liberty University will host a Division I men's golf regional championship in 2025.
The announcement came Wednesday when the NCAA revealed host selection sites from 2022-23 through 2025-26.
"It's what we're trying to do," Mast said Friday in a phone interview.
"I think it gives us a great time to put all the finishing touches in place."
Liberty previously hosted NCAA championships in three different sports. The NCAA wrestling east regionals were hosted by Liberty in 2008 and 2011, and play-in rounds were held on campus for women's soccer in 2000 and field hockey in 2014.
Mast said Poplar Grove and Liberty worked closely together in placing the bid to host the regional championship. The bid highlighted Poplar Grove's renovation, which added nearly 300 yards to the course with seven new tee boxes that "certainly added some teeth to the golf course" and made the layout "modernized for the collegiate players," according to Mast.
"It was definitely a joint effort," Mast said.
Mast added Liberty is hosting a collegiate event next year, and he hopes the course can build on the announcement to host bigger events in the future, like the State Open of Virginia that is leaving Ballyhack Golf Club in Roanoke after a seven-year run.
The Virginia State Golf Association is getting its first look at renovated Poplar Grove this weekend with the 55th VSGA Four-Ball Championship, which concludes today.
The 106-player field features locals such as Connor Burgess, Isaac Simmons, Ryan Stinnett, Marshall Tinsley, Adam Marshall and Colton King. Some of the state's top amateurs Mark Lawrence Jr., Justin Young and Jordan Utley also are in the mix.
"We're pretty excited," Mast said.
The Four-Ball Championship was originally slated to be held May 16 and 17, but was postponed because of the coronavirus pandemic. The fall date is ideal for the bentgrass tract that Mast said "has made great strides coming back the last two months."
"I definitely think the course has made great strides since a tough summer," he added.
The greens are firm and fast, which Mast said is what he wants for a championship event.
"We're able to provide that now with our setup and how cool it's been," he said.
The event will tee off from Nos. 1 and 10 beginning at 9 a.m. today. Mast said no spectator carts are available, but spectators are welcomed.
Steve Serrao and Joey Jordan hold a two-shot lead at 10 under after Saturday's round of 62. Five duos are tied for second at 8 under.
Be the first to know
Get local news delivered to your inbox!