Hugh Freeze spent most of his summer on the golf courses around Lynchburg. Those rounds allowed him to interact with the members of the community, and he met a mixture of Liberty and Virginia fans.
There was a common theme among the two fan bases: The matchup between the Flames and Cavaliers in late November at Scott Stadium was one that each anticipated.
Freeze is going to get his first taste of an in-state battle as Liberty makes the 70-mile trek from Williams Stadium to Scott Stadium in Charlottesville.
"I would expect that our people will travel for this. I know that in my brief time here, when in the offseason when I got to go and play golf at a couple of places here, there are a lot of Virginia fans in this area, and obviously, the Liberty fans in this area that were around," Freeze said, "and I think they all pointed toward this game as one that they look forward to. I would anticipate us having a decent following there."
Liberty at Virginia
Where: Scott Stadium (61,500), Charlottesville
When: Noon
TV: NBC Sports Washington Plus
Records: Liberty 6-4. Virginia 7-3, 5-2 Atlantic Coast Conference
Last time out: Liberty lost at BYU 31-24; Virginia beat Georgia Tech 33-28
Series: Virginia leads 1-0
Last meeting: Virginia won 45-24 on Nov. 10, 2018, at Scott Stadium
Latest line: Virginia by 17
Weather Underground forecast: 45 degrees, cloudy, 24 percent chance of precipitation, 56 percent humidity, 5 mph winds S, sunset at 4:59 p.m. (chance of rain increases to 63 percent at 1, 80 percent at 2 and 96 percent at 3)
The matchup to watch
Liberty offensive line vs. Virginia linebackers: Virginia's base defense is a 3-4 formation, and the linebackers are particularly active in the set, especially behind the line of scrimmage. The quartet of Zane Zandier, Charles Snowden, Jordan Mack and Noah Taylor have combined for 37 tackles for a loss and 20 sacks. To put that into comparison, Liberty has 64 tackles for a loss and 28 sacks - as a team. What makes the Cavaliers linebackers so potent is their ability to attack from any point of the field. Coming off the edge? Leave that to Taylor and Snowden. Maybe bringing a designed stunt up the middle with a linebacker curling through an open gap? That's ideal for Zandier and Mack. Liberty's offensive line has improved as the season has progressed. The unit allowed 11 sacks in the first two games and 13 over the following eight games. If the Flames want to avoid a repeat of the opener against Syracuse (when the Orange had eight sacks), the offensive line needs to continue its good work and ensure no linebacker has a clean path to quarterback Buckshot Calvert.
Keep an eye on these Flames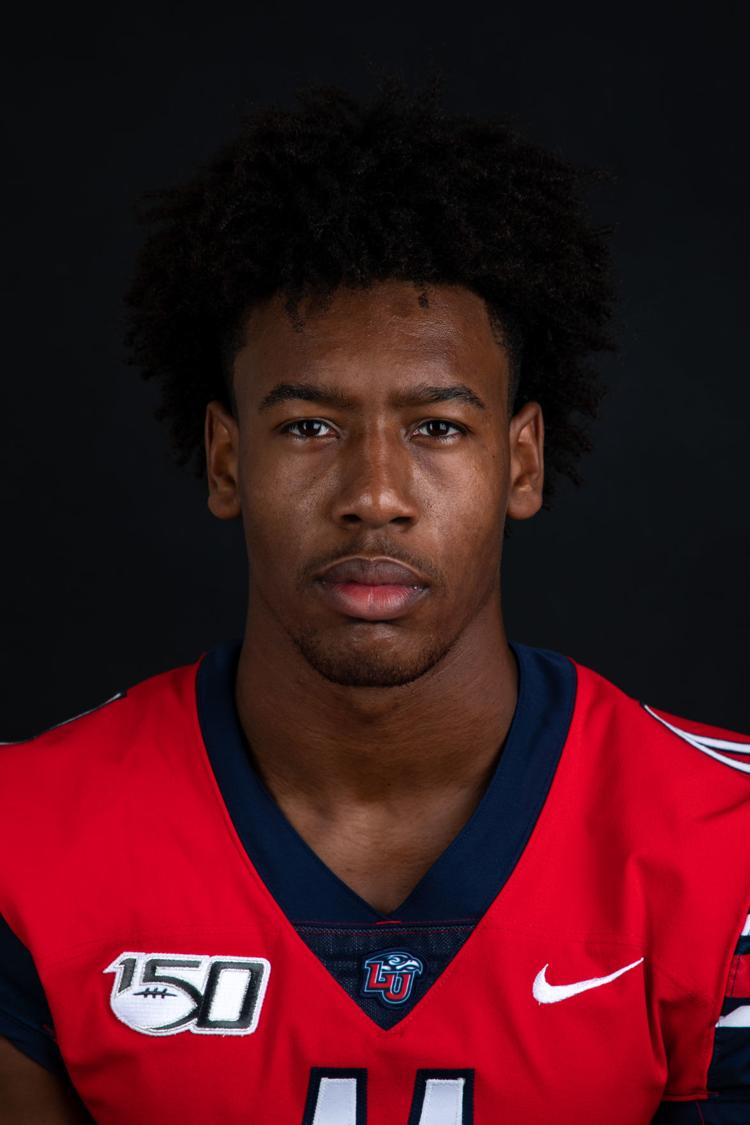 Antonio Gandy-Golden, wide receiver: Gandy-Golden ranks second in the FBS in receiving yards this season with 1,244 yards, and he has eclipsed the 100-yard mark in five of the eight games against fellow FBS foes. The potential NFL Draft selection wants to atone for last season's dud in Charlottesville when All-American Bryce Hall took him out of the game and limited the 6-foot-4, 220-pound Gandy-Golden to 38 receiving yards on two catches. Hall is out after undergoing season-ending left ankle surgery, so there will be new faces lining up opposing of Gandy-Golden and the dynamic receiver could take advantage against corners who are not at Hall's level.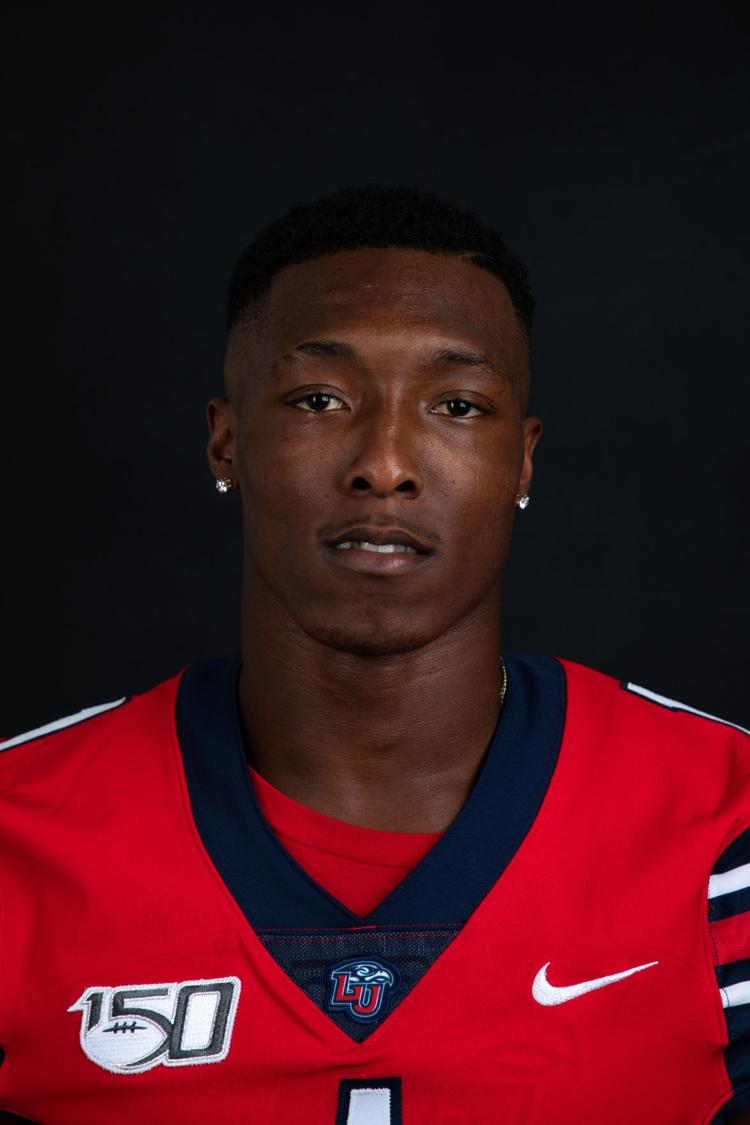 JaVon Scruggs, safety: The Appomattox County High School product had the best game of his collegiate career at BYU with six tackles and a career-high 2.5 tackles for a loss. In that game, he shifted from free safety to nickelback to give the Flames a bigger body closer to the line of scrimmage, and his sure-tackling ability allowed him to make an impact against the Cougars. While the Liberty staff hasn't tipped its hand to where Scruggs will line up against UVa, expect him to move around and keep an eye on Bryce Perkins in the pocket.
Keep an eye on these Cavaliers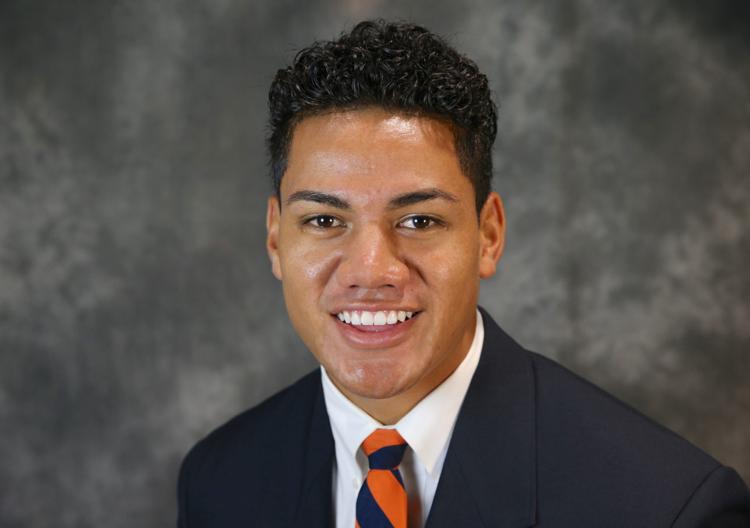 Wayne Taulapapa, running back: Most of the attention in the running game goes to quarterback Bryce Perkins, but the 5-foot-9, 210-pound sophomore has been able to enjoy some strong performances. He has rushed for two touchdowns in three of the last four games, and boasts a three-touchdown performance earlier this season against Florida State. If the forecast of rain holds true for this early afternoon tilt, Taulapapa could see an increased workload to keep Perkins from taking too many unnecessary shots. Taulapapa has rushed the ball 10 or more times in seven of his nine games this season.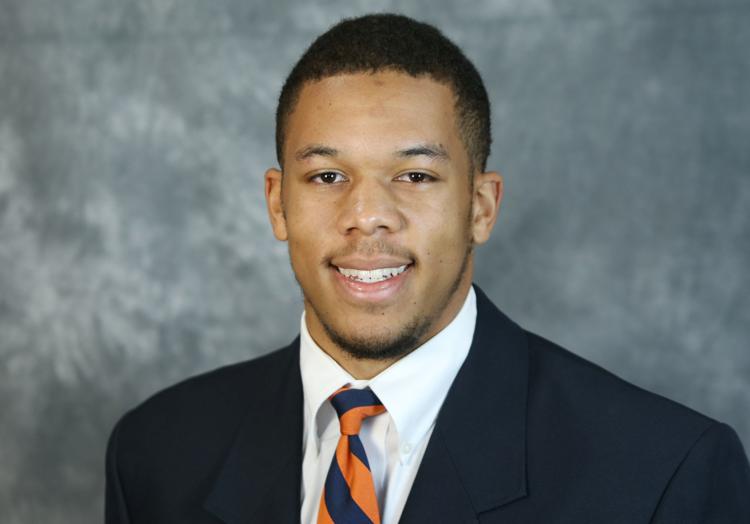 Jordan Mack, linebacker: Mack is a finalist for the Campbell Trophy and continues to deliver on the field. The inside linebacker continues to find ways through the middle of the line of scrimmage to get to the quarter. He is fourth in the ACC and 22nd in the nation with seven sacks. That total is good for seventh among the nation's linebackers. He has 58 tackles and eight stops behind the line of scrimmage this season.
Flames' Keys to the Games
Find a way to contain Perkins
It is a task that is easier said than done. UVa quarterback Bryce Perkins is one of the nation's most dynamic quarterbacks, and the statistics back up that claim. He and Oklahoma's Jalen Hurts are the only two signal callers in the nation to have more than 2,400 passing yards and 450 rushing yards. Perkins accounted for four touchdowns (two rushing, two passing) against the Flames last season. The new defensive staff, along with the returning players, are expected to deliver a gameplan that aims to create pressure and force him out of his comfort zone.
Get off the field on third down
Liberty's third-down defense has left a lot to be desired against the past two Power 5 opponents. Rutgers went 12 for 17 on third down and BYU converted on 7 of its 13 chances, and those key conversions kept the Flames' defense on the field and ultimately resulted in scores. Flames coach Hugh Freeze said the focal point for two of the off-week practices last week was addressing the third-down woes. UVa has converted on 63 of 143 third-down chances this season, and Liberty will need to find ways to force punts to limit UVa's offensive chances.
Create takeaways
A flaw in Virginia's offensive attack this season has been the propensity for turning the ball over. The Cavaliers are tied for 103rd nationally in turnover margin at minus-0.5, with 16 turnovers compared to 11 takeaways. UVa has lost six of its 13 fumbles and thrown 10 interceptions, and those turnovers have led to seven touchdowns and one field goal by its opponents. Liberty has a plus-three turnover margin and has scored 34 points off turnovers this season (four touchdowns, two field goals). If the Flames record takeaways, they need to capitalize with points.
Who has the edge?
OFFENSE: Liberty
Flames quarterback Buckshot Calvert has attempted 281 consecutive passes since his last interception on Sept. 7 at Louisiana, and his top target, wide receiver Antonio Gandy-Golden, is second in the nation with 1,244 receiving yards. The duo leads an offensive attack that averages nearly 450 yards per game and has produced more than 400 yards of offense in four straight games. The last time the Cavaliers played an in-state opponent, Old Dominion, they finished with 244 yards of total offense.
DEFENSE: Virginia
The Cavaliers' linebacker corps is one of the most disruptive in the nation. The quartet of Zane Zandier, Charles Snowden, Jordan Mack and Noah Taylor have combined for 37 tackles for a loss and 20 sacks. Their ability to be disruptive on most any play is why UVa's defense is particularly stout on third-and-long situations. Opponents are a combined 10 for 57 when facing third-and-8 or longer this season. The Cavaliers, also, are one of 19 teams to allow less than 320 yards of total offense per game.
SPECIAL TEAMS: Virginia
Joe Reed, if healthy, gives the Cavaliers a significant advantage in the kick return game. The senior is the only player in FBS history with more than 2,700 career kick return yards and a career average of 28-plus yards on kick returns. He returned a kickoff 90 yards for a touchdown in last season's matchup with Liberty, and he has added two more kickoff return touchdowns this season to give him a whopping five for his career.
INTANGIBLES: Virginia
The Cavaliers have the depth and the talent that the Flames aspiring to have in a few recruiting cycles under current coach Hugh Freeze. That depth was instrumental last season in UVa withstanding Liberty's upset bid and pulling away over the final 22 minutes, and the strong personnel is a reason why the Cavaliers have been able to weather significant injuries and still find ways to win. A Coastal Division title is on the line next week, and the Cavaliers are focused on representing that side of the ACC against Clemson in the conference title game.
The final thought
Both teams have something to play for in the regular season's penultimate week. Liberty, for the second week in a row, has a chance to become bowl eligible with a win; Virginia can build momentum heading into next weekend's Commonwealth Cup clash against Virginia Tech, which also carries the title of ACC Coastal Division champion. It's a game in which both sides said the right thing throughout the week. (Except when the UVa Football Twitter account tweeted a video about the focus of beating Virginia Tech, which Flames coach Hugh Freeze showed the players Tuesday. That tweet has since been deleted, but not before Liberty saw it.) This will be closer than many have predicted because the Flames want to prove they belong on the same stage as the Cavaliers.
Prediction: Virginia 24, Liberty 17
Damien Sordelett covers Liberty University athletics and local golf for The News & Advance. Reach him at (434) 385-5550.
Be the first to know
Get local news delivered to your inbox!