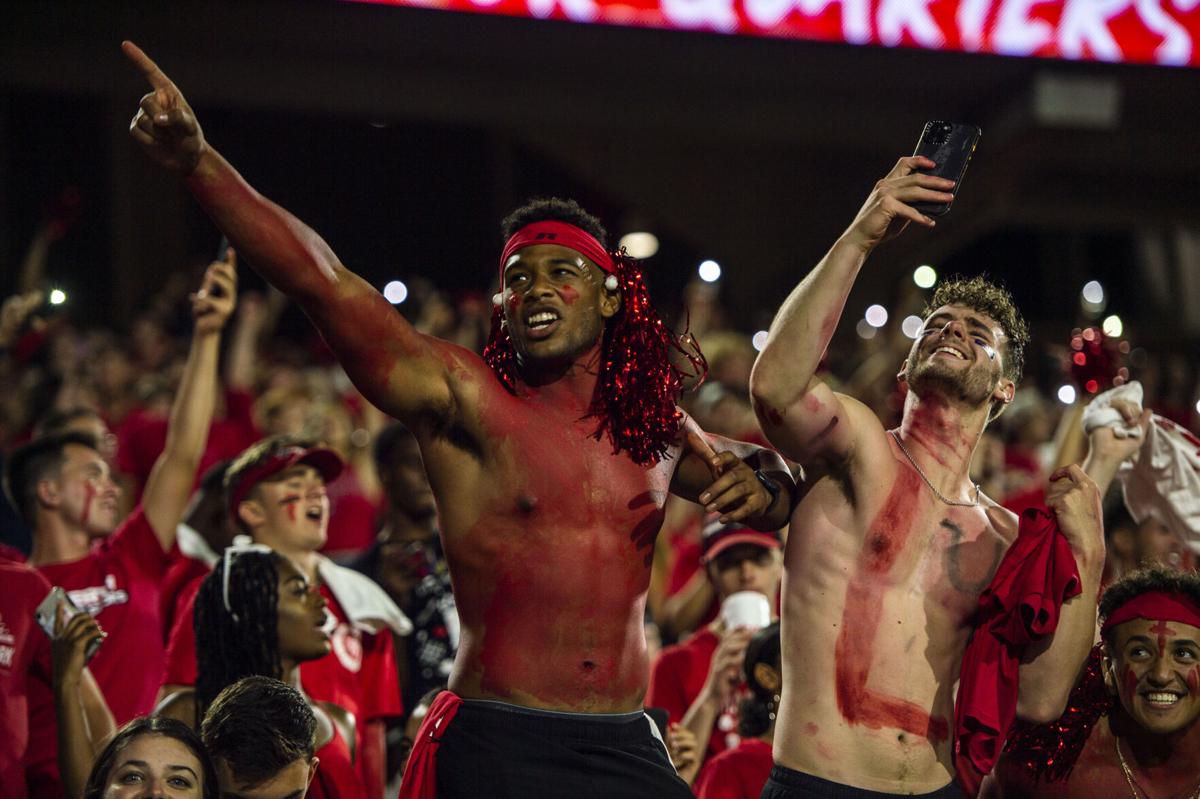 This Saturday in the college football world will feel different.
For only the third time since the deadliest terrorist attacks on American soil, Sept. 11 falls on a Saturday. (It happened in 2004 and 2010.) With fans back in the stands and the college football world inching closer and closer back to normal, this weekend's slate of games may have a different feel in terms of the atmosphere and reverence of the date.
Twenty years ago, I was a sophomore at Victory Christian Academy. I was leaving chemistry class when Mrs. Brenner received a piece of paper from an administrator and exclaimed, "The World Trade Center has been bombed!" At the time, I don't think anyone in Richmond really knew what was going on (we didn't have a television in every classroom), and she was obviously thinking of the terrorist attack carried out in 1993.
As soon as the school met in an assembly around lunch and we were informed of what had transpired, it became clear this was not a bombing. It was a full-fledged attack. I spent about 30 minutes in the assistant principal's office watching footage of the aftermath, and each time they replayed the airplane hitting the South Tower, I felt this pit in my stomach.
I had that same feeling with the D.C. sniper and the Virginia Tech shootings. But what I saw on Sept. 11, 2001 will always stay with me.
Liberty at Troy
Where: Veterans Memorial Stadium (30,402), Troy, Alabama
When: 7 p.m.
Online: ESPN+
Records: Liberty 1-0; Troy 1-0, 0-0 Sun Belt Conference
Last time out: Liberty beat Campbell 48-7; Troy beat Southern 55-3.
Series: Liberty leads 2-1
Last meeting: Liberty beat Troy 22-16 on Nov. 13, 2018, in Lynchburg
Latest Line: Liberty by 4
Weather Underground forecast: 84 degrees, sunny, 0 percent chance of precipitation, 52 percent humidity, 6 mph winds ESE, sunset at 6:56 p.m.
THE MATCHUP TO WATCH
Liberty defensive ends Durrell Johnson and TreShaun Clark versus Troy left tackle Austin Stidham and right tackle Grant Betts: Johnson and Clark combined for 14 sacks and 21.5 tackles for a loss in 2020. Their production off the edge was crucial to Liberty's defensive success. Essentially, if teams were in third-and-long situations, Johnson and Clark were going to find themselves in the backfield one way or another. The duo was limited to a meager one tackle for a loss in the season opener, and that was due to the design of the defensive scheme to limit what Campbell quarterback Hajj-Malik Williams was able to do outside of the pocket. Now, the Flames will be able to pin their ears back and attack off the edge against Troy quarterback Taylor Powell. Stidham and Betts, though, will stand in the way at tackles. The two aren't as imposing as Campbell's offensive tackles, and Troy was known for surrendering on average two sacks a game last season. For instance, Troy surrendered four sacks to Middle Tennessee, BYU and Arkansas State, and multiple sacks against FCS program Eastern Kentucky, Georgia State and Middle Tennessee. (Yes, Troy and MTSU played twice in 2020, and MTSU posted six sacks in the two games.) Powell isn't the dual-threat that Williams was, and Liberty will want to get him out of his comfort zone in the pocket.
KEEP AN EYE ON THESE FLAMES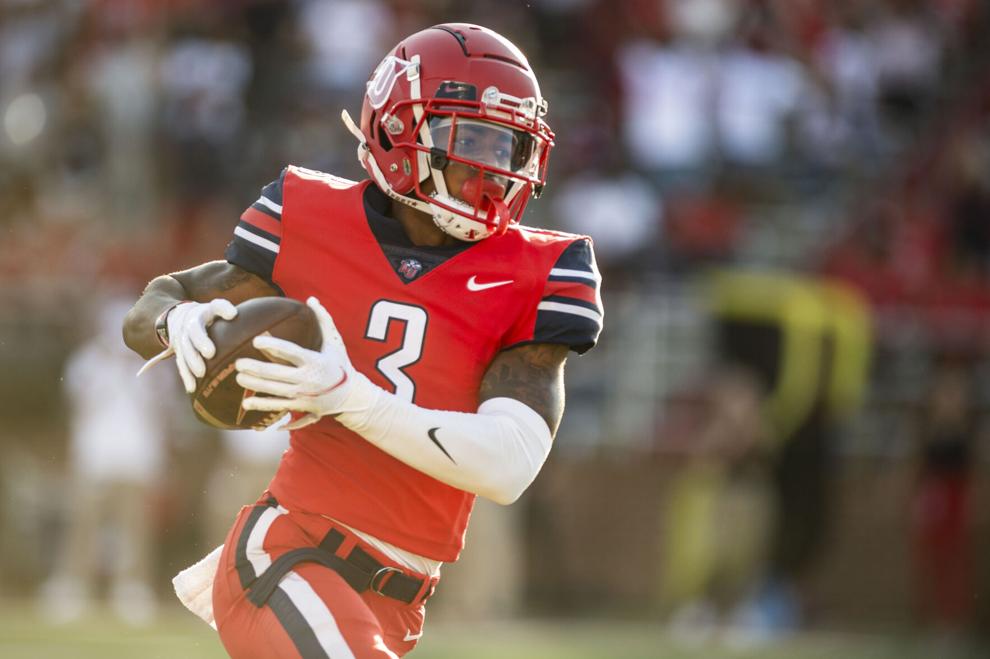 DeMario Douglas, slot receiver: Douglas is still considered a redshirt freshman because of the eligibility clock essentially being paused in 2020, but he plays more like a seasoned veteran in this offense. He is coming off a career-high seven catches that netted 84 yards and a touchdown against Campbell. Douglas has the speed in the slot to win one-on-one battles, and he has the wherewithal to find the weaknesses in zone defenses so Malik Willis can find him to either extend drives or pick up chunks of yards. Douglas presents a challenge for the Troy secondary, even with the Trojans boasting one of the nation's best units at taking the ball away.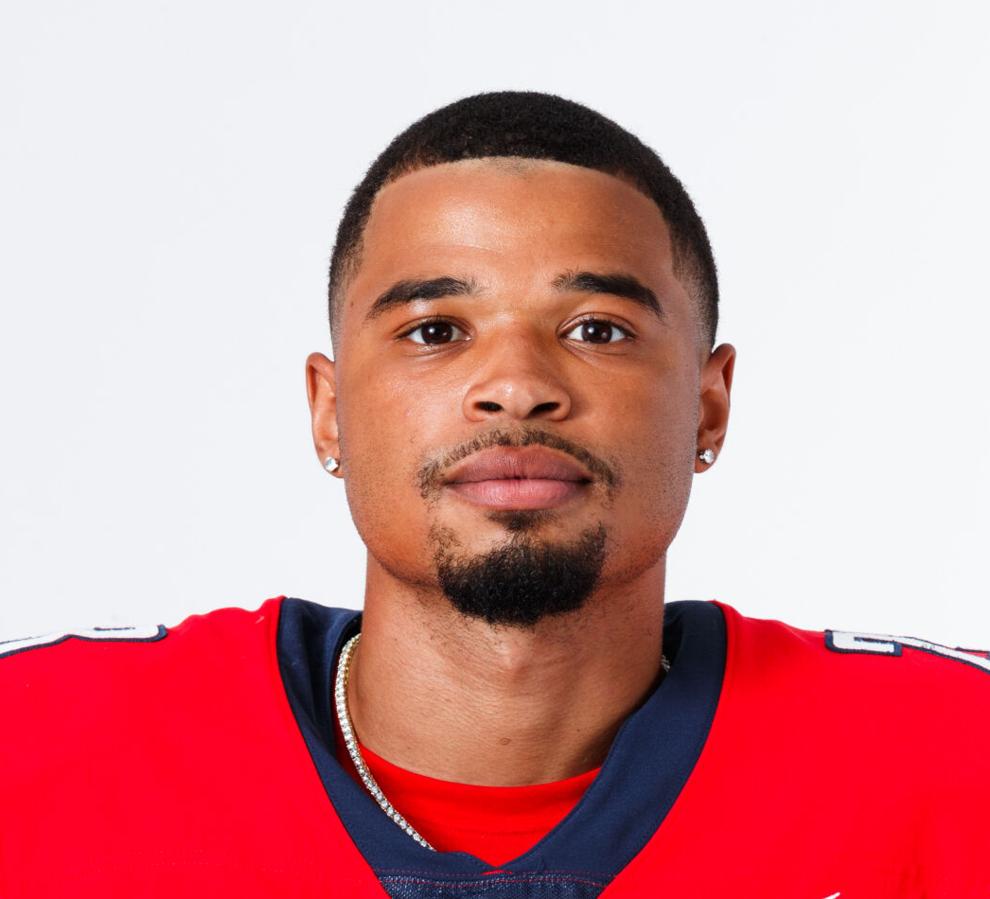 Cedric Stone, free safety: Stone had two tackles and, more importantly, two pass breakups in the opener against Campbell. The Georgia State transfer's ability to play well as the high safety in the Liberty defensive scheme (whether it is man coverage or Cover 3) will be vital to Liberty's success against Troy. Stone has to be able to help in stopping the run, but he has to respect the Trojans' ability to move the ball through the air. If he is able to play sound and limit those explosive chances for Troy, it will allow the Liberty defensive front to get into the backfield.
KEEP AN EYE ON THESE TROJANS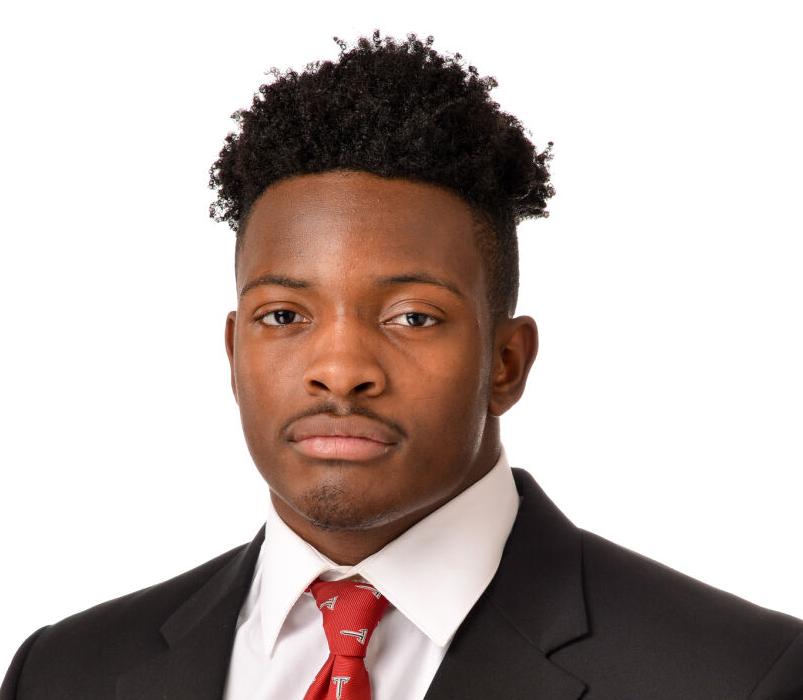 Kimani Vidal, running back: Vidal, considered a second-year freshman because of the paused eligibility clock last season, is rather vital to Troy's success on offense. The Trojans are 6-1 when he carries the ball at least nine times. Typically that seems like a number that should easily be hit, but the Trojans were hampered at times last season by getting off to slow starts and needing to abandon the run to get back into the game. Just look at these numbers: In wins, Vidal averages 82.2 yards on 14.7 carres. In losses, those numbers drop to 26 yards on seven attempts. If Troy wants a chance to win this one, Vidal needs to touch the ball early and often.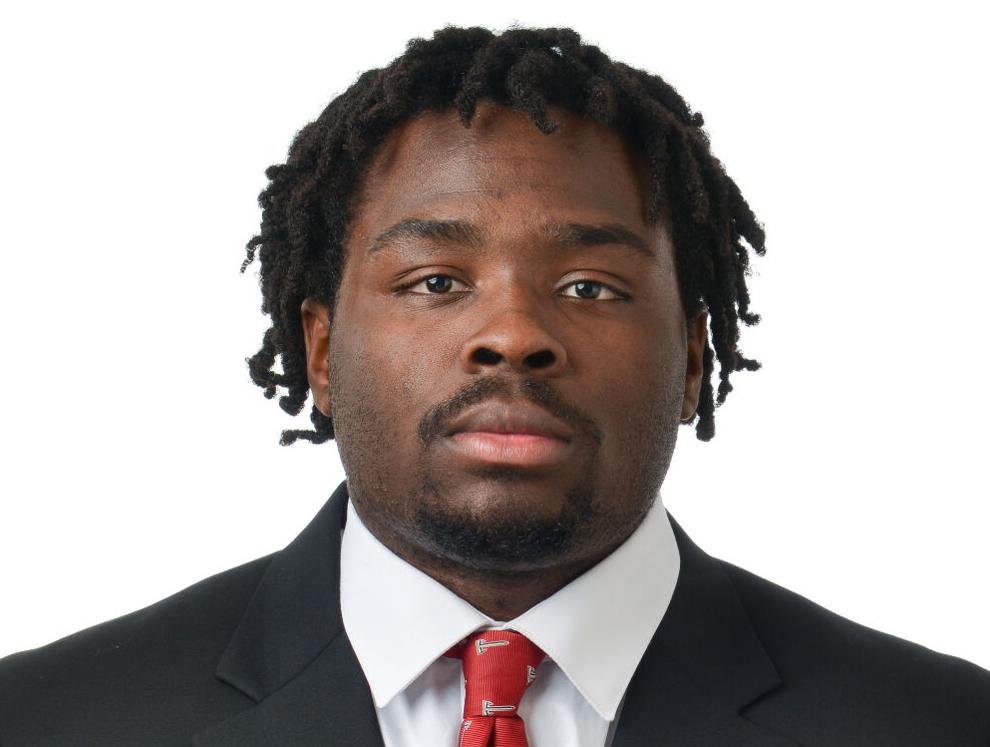 Carlton Martial, linebacker: It is hard to find a more productive linebacker in Troy history than Martial. He has racked up 239 tackles over the past two seasons, and he ranks in the top 15 in five categories (total tackles, unassisted tackles, assisted tackles, tackles for a loss, and yards from tackles for a loss). He runs the defense from the middle linebacker position and plays bigger than his 5-foot-9, 210-pound frame suggests. The Trojans need his leadership to help contain Liberty's offense.
FIVE THINGS TO WATCH
1. Can Liberty generate a pass rush?
The opener against Campbell marked the second time in the Hugh Freeze era that Liberty did not record a sack in a game. (The other came last season in the win at Virginia Tech.) Defensive coordinator Scott Symons said the pass rush was stymied by the gameplan of not allowing Hajj-Malik Williams to get out of the pocket and improvise on broken plays. The Flames' defensive ends won't be handcuffed Saturday. Potent pass-rushing tandem Durrell Johnson and TreShaun Clark will be let loose to get after Taylor Powell. Add in Steven Sings, Aakil Washington and Khristian Zachary, and Liberty will rotate in enough bodies to create pressure.
2. Will the pocket stay clean again?
Liberty did not allow a sack in the season opener against Campbell, marking the first time since the 2019 season finale against New Mexico State the Flames kept their quarterback clean. In fact, the 2019 campaign featured three such games (New Mexico and UMass were the other two) in which Buckshot Calvert was not sacked. Malik Willis was able to thrive against the Camels because he had ample time to work through his progressions and find the weak spot in the defense. That additional time in the pocket will be needed against a Troy defense that recorded two sacks in its opener against Southern and posted 22 sacks in the 2020 campaign.
3. Which run game will be established?
Liberty's Hugh Freeze and Troy's Chip Lindsey took over their respective programs in 2019, and both the Flames and Trojans have found success running the ball. Liberty is 15-0 under Freeze when racking up more rushing yards than its opponents, and Troy is 8-1 in the same situation. Both coaches have made establishing the run game a priority. The Flames, though, were opting to play complementary football with a lack of depth on defense. This season, Liberty has the necessary depth on defense for its running game to have more explosive plays. The Flames need to get Joshua Mack going after he was limited to 3.47 yards per carry against Campbell.
4. Can Willis avoid the mistakes that plagued him in 2020?
One of the few knocks on Willis' play in a fantastic 2020 season was his tendency to force passes into tight windows. Several of those passes were intercepted and led to momentum swings. Willis needs to avoid those missteps against an opportunistic Troy secondary. The Trojans recorded four interceptions last week against Southern, and the secondary has been stellar no matter the coach. Troy has picked off 80 passes since 2016, which is the second most in the nation, and the Trojans led the nation with four defensive touchdowns in 2020. Cornerback Zion Williams returned one of his two interceptions for a touchdown last week.
5. What can Liberty expect with a full crowd in a road environment?
The largest road crowd Liberty played in front of last season actually came in the season opener at Western Kentucky with 4,276 fans watching the Flames edge the Hilltoppers. That will change Saturday. Troy welcomed 22,399 spectators to its season opener last weekend, and that number is expected to be higher when Liberty visits for a top-tier Group of Five showdown. It will be the largest crowd Willis will play in front of as a starting quarterback, and he said earlier in the week the offense has been focused on its communication so the crowd noise doesn't affect their play. The Flames last played in front of more than 22,000 fans in late 2019 at UVa.
FLAMES' KEYS TO THE GAME
Get off to a fast start
Liberty has openly admitted it has plenty of work to do on offense, despite its 48-point, 537-yard outing in the opener against Campbell. Willis said there were points and yards left on the field, and Freeze hasn't been happy with the lack of consistent intensity at practices. The remedy for those ails can be a fast start on offense that eases any concern. Liberty has been at its best under Freeze when scoring first and controlling the game, whether that is utilizing its tempo attack or methodically chewing the clock. The Flames have lost only once in 19 games when they hold a lead after the third quarter under Freeze, and they hope that trend can continue.
Shut down the Troy running attack
Lost in the talk about Powell and his ability to fling the ball around in his first appearance in a Troy uniform is how vital Kimani Vidal is to the Trojans' offense. Troy boasts a 6-1 record when the running back carries the ball at least nine times, and his production significantly climbs in victories. He averages more than 82 yards per game and is given at least 15 carries in the wins. In the losses, his averages plummet to 26 yards and seven carries. Liberty's strength over the last season-plus has been a stellar pass defense, but a deeper defensive line rotation should allow the Flames an opportunity to stymie Vidal at the line of scrimmage.
Secure takeaways
Not only did Liberty fail to record a sack in the season opener, the Flames did not post a takeaway against the Camels. Liberty has prided itself on its production on defense, particularly in forcing fumbles and snagging interceptions. The Flames forced a fumble in its 41-point triumph over Campbell, but weren't able to secure the loose ball. Troy has proven it thrives on takeaways (80 interceptions since 2016), and Liberty will need to create turnovers to either swing momentum or seize it against the Sun Belt Conference program. The Flames boast an 8-2 record under Freeze in which they win the turnover battle.
WHO HAS THE EDGE?
When the Flames have the ball
Troy defensive coordinator Brandon Hall said there is no way to mimic what Malik Willis does on the field during a practice. Even with Chip Lindsey previously coaching Willis at Auburn, he really can't prepare his team for the type of challenges Willis' natural athletic ability presents on the field. Liberty racked up 543 yards of offense in the opener with Willis only attempting five rushes, most of which were on designed calls. That means the Trojans do not have on film what Willis is able to do this season on the run when a play breaks down. Willis' ability may be too much for a Troy defense that racked up four interceptions and limited Southern to 189 yards of total offense last week.
When the Trojans have the ball
Liberty's depth certainly showed last week, and it may be a precursor of what's to come this season. The Flames were able to freely rotate in linemen and linebackers on a frequent basis, and that limited Campbell to 269 yards of offense. Liberty has the depth on the defensive line to generate a push for the entire 60 minutes, and the secondary will need to deliver plays in order to limit the production of Taylor Powell, Kimani Vidal and the rest of the offense. Keep an eye out for slot receiver Tez Johnson, who had a big game against Southern.
Special teams
Brooks Buce converted on 7 of 8 extra point attempts and did not attempt a field goal last week, and five of his seven kickoffs resulted in touchbacks. His ability to convert following touchdowns and then not allow teams a chance to gain momentum on returns is crucial. The Troy defense will be more effective if opposing teams have to go the length of the field. UConn transfer punter Luke Magliozzi netted 46 yards on his lone punt against Southern.
Intangibles
Troy played in front of nearly 23,000 fans last weekend, and even more are expected to pack into Veterans Memorial Stadium for this matchup between two of the top Group of Five programs. Why is that significant? Liberty hasn't played in front of a road crowd that size since its final road game of 2019 when 37,329 were on hand to watch Virginia overcome an early deficit and blow out the Flames 55-27. This will be the largest road crowd Willis has played in front of as a starting quarterback. In fact, many of the freshmen and sophomores on the Liberty roster will be getting their first taste of a hostile environment.
The final thought
The opening drives will be crucial for both Liberty and Troy. The last time the Flames played on the road in Week 2 against a Sun Belt Conference team, it came in 2019 at Louisiana. Liberty got off to a hot start and put together another first-half scoring drive, but the Ragin' Cajuns withstood the early punch and seized control. Troy is not on Louisiana's level, but it doesn't change the fact that Liberty needs to gain confidence on offense early and sustain that level of play throughout. The more success on that side of the ball, the more the defense will be able to get after the quarterback with Troy needing to go to the air on a more frequent basis. Despite all of the talk of Liberty not being as consistent on offense as Willis and Freeze want, the Flames have the firepower to change that mindset against the Trojans.