Remember Liberty's original 2020 schedule? Sure you do, it opened with Virginia Tech and still had Syracuse and N.C. State mixed in with Group of Five, independent and FCS programs. Except that wasn't the original 2020 slate. Before UConn moved its football program from the American Athletic Conference to an independent (with the other sports moving to the Big East), the Flames had those three ACC programs, plus a fourth in Virginia, on the slate. It was an ambitious schedule that featured three regional ACC opponents and a trip to New York for the fourth contest.
Many would have expected Liberty to play competitively but not win those games against ACC teams, whether it was three or four on the schedule.
This season, though, through all of the twists and turns, Liberty has surprised some people along the way. The altered schedule moved games around, so Liberty didn't play Virginia Tech until two months after the originally scheduled date. It didn't matter.
The Flames beat Syracuse soundly. Then topped the Hokies in a thriller.
Oh, the Flames also are undefeated and ranked 21st in the Associated Press Top 25 poll.
The team has confidence and knows it can win on the road against ACC teams.
No. 21/22 Liberty at North Carolina State
Where: Carter-Finley Stadium (57,583), Raleigh, North Carolina
When: 7:30 p.m.
TV: MASN
Records: Liberty 8-0. North Carolina State 5-3, 5-3 Atlantic Coast Conference
Last time out: Liberty routed Western Carolina 58-14; N.C. State beat Florida State 38-22
Series: N.C. State leads 1-0
Last meeting: N.C. State beat Liberty 43-21 on Sept. 3, 2011, at Carter-Finley Stadium in Raleigh, North Carolina
Latest line: N.C. State by 4 1/2
Weather Underground forecast: 55 degrees, partly cloudy, 5 percent chance of precipitation, 93 percent humidity, 1 mph winds E, sunset at 5:05 p.m.
The matchup to watch
Liberty defensive line versus N.C. State offensive line: The N.C. State offensive line features one graduate student (left guard Joe Sculthorpe), two redshirt juniors (center Grant Gibson and right tackle Bryson Speas) and two underclassmen in sophomore left tackle Ikem Ekwonu and right guard Dyan McMahon. It is a mixture that has been steady in pass protection this season by allowing only 18 sacks through two games. However, being in third-down situations has been common since the Wolfpack haven't been able to consistently run the ball this season. N.C. State is averaging 3.7 yards per rush, which is the 29th-worst average in the nation, and that has forced the Wolfpack to rely on Bailey Hockman throwing the ball since he regained the starter's role three weeks ago. Liberty's strength this season has been forcing teams into third-and-long situations and utilizing its pass rush to get after the quarterback with seven in coverage. So it will be up to defensive tackle Elijah James and nose guards Ralfs Rusins and Henry Chibueze to create a push up the middle and not allow N.C. State to get its running game going. Those three were instrumental in slowing down Virginia Tech's potent running attack, which set up a pass rush that features TreShaun Clark, Durrell Johnson, Aakil Washington, Stephen Sings and Mason Wolk. If the Flames can have success on first and second downs and force the Wolfpack into passing situations, that would give them the best chance to score the road victory.
Keep an eye on these Flames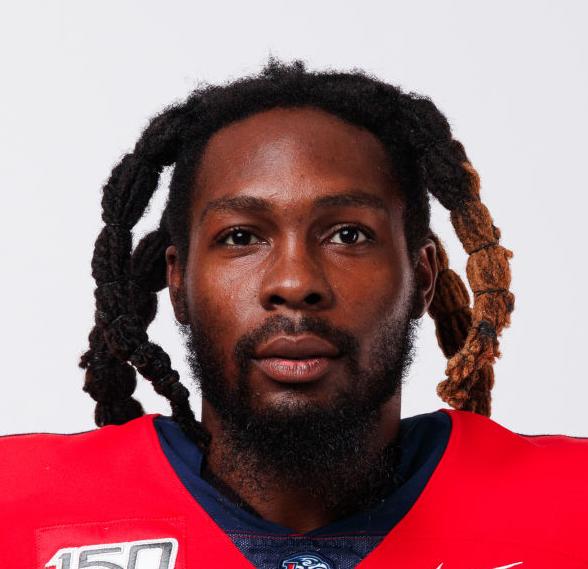 Joshua Mack, running back: The redshirt senior did not play at Syracuse with an infection in his right elbow and had a limited role against Southern Miss. Mack is now back to full strength and has carried the ball a team-high 34 times in the past two games against Virginia Tech and Western Carolina. Mack has racked up 158 rushing yards in those two games, including 90 against the Hokies as he helped the Flames win the rushing yards battle and the game. Hugh Freeze has called Mack the team's workhorse and the tailback will be featured prominently in the gameplan against the Wolfpack. Liberty held the ball for more than 37 minutes against Virginia Tech, and that was centered around Mack and quarterback Malik Willis having the ball in their hands quite a bit. Mack has delivered in big games for the Flames and this is another big one for them.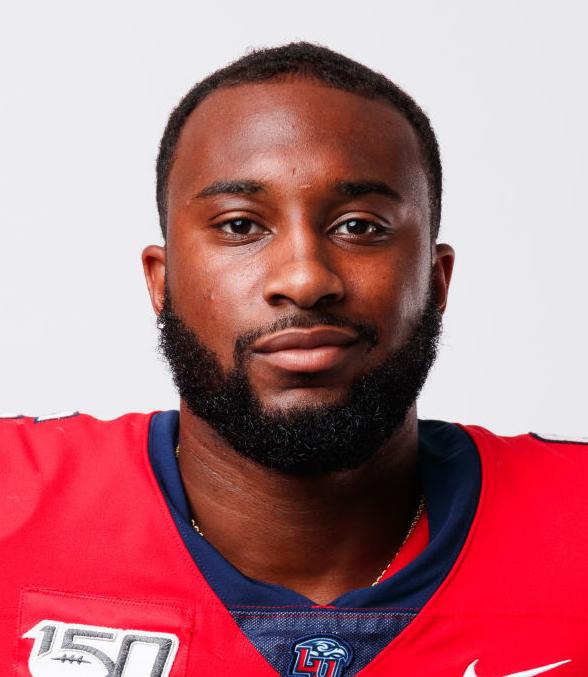 Anthony Butler, linebacker: There were question marks regarding what Butler was going to bring to the defense when he transferred to Liberty from Charlotte. He missed most of the 2019 season and then lost plenty of opportunities to learn the Liberty defensive scheme when most of spring practice was canceled. Butler, a veteran on the college level, has been arguably the defense's best player this season. He leads the team with 51 tackles (25 solo) and two interceptions. He's added three tackles for a loss, four pass breakups and a sack. Butler's ability to secure tackles in the open field and fit his run gaps has allowed this defense to thrive and get off the field on third down.
Keep an eye on these Wolfpack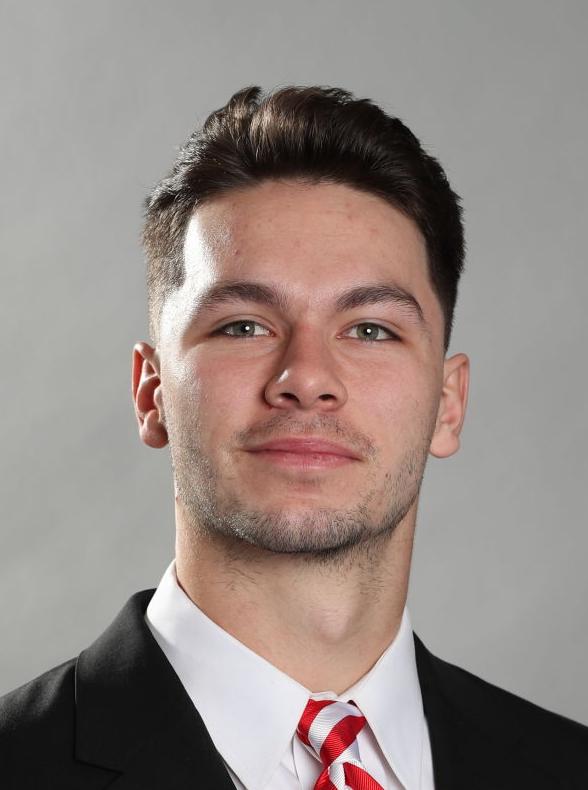 Bailey Hockman, quarterback: The left-handed signal caller opened the season as the starter before being benched in favor of Devin Leary. Leary led the Wolfpack to three straight victories before suffering an injury, and that led to Hockman being inserted back into the lineup. He is 1-2 as a starter (with losses to North Carolina and Miami), but has thrown for 728 yards and six touchdowns and only three interceptions in those three starts. He is more confident and is making better decisions. While he is able to move around in the pocket and extend plays, Hockman has been known to get rattled in the pocket if under duress.
Alim McNeill, nose guard: The 6-foot-2, 320-pound junior doesn't have eye-popping stats at all. He has 19 tackles, four tackles for a loss, one sack, one forced fumble and one fumble recovery this season. But his contributions don't show up in the final stat sheet. McNeill's ability to break through double-teams up the middle and redirect runs and quarterbacks to his teammates is his most valuable asset. He is the type of player who can change the course of a game without recording a single tackle.
Flames' keys to the game
Run the ball effectively
Liberty has proven it can establish the run game this season. The Flames rank 13th in the nation by averaging 254.5 rushing yards per game. The biggest key for Liberty has been its ability to win the battle in the trenches on the road. The Flames are averaging 313.7 rushing yards in their three road games against Western Kentucky, Syracuse and Virginia Tech, and they won the rushing battle in all three of those games. Liberty is 12-0 under Hugh Freeze when it outruns its opponent, and the Flames have only been outgained on the ground once this season. Southern Miss held a slight 215-192 edge in the Flames' 21-point victory.
Get off the field on third down
The lack of depth on the Liberty defense has been a concern throughout the season, and the coaching staff has made sure it puts the unit in the best position to force three-and-outs. It is a plan that has worked very well through eight games. The Flames rank 16th in the nation in third-down defense by limiting opponents to convert on 32% of their opportunities. The key for Liberty has been getting teams into third-and-long situations and bringing in a potent pass rush that allows defensive coordinator Scott Symons to drop seven into coverage.
Don't give away possessions
Liberty has avoided turning the ball over much this season (eight lost fumbles and two interceptions), and that has limited its opponents being able to have extra opportunities to score. Opponents have scored 31 points off Liberty turnovers this season (10 came against Virginia Tech), and the Flames will need to limit the miscues against N.C. State. The Wolfpack have scored 37 points off the 10 turnovers they have forced. They were very opportunistic in a 38-21 win at Virginia on Oct. 10 by scoring 17 points off four takeaways.
Who has the edge?
The Flames rank 16th in the nation in scoring offense (40.5 points per game) and 18th in total offense (490.9 yards per game). Many will point to a schedule littered with teams sporting a losing record and claim that's the reason for the success. However, Liberty has gotten it done when it plays on the road against ACC opponents. The Flames have scored 38 points in their victories at Syracuse and Virginia Tech, and they averaged 493 yards of total offense in the two games. Also in those games, Liberty has won the time of possession battle and ran an average of 12 more plays thanks to an 80-58 edge against the Hokies. Liberty quarterback Malik Willis has thrown for 399 yards and four touchdowns and rushed for 166 yards and two scores against the two ACC opponents.
The Flames have been particularly stout on defense this season, even with a lack of depth at linebacker and cornerback. Liberty ranks 13th in the nation in total defense (allowing 308 yards per game), is tied for 27th in scoring defense (22.1 points per game), and sits ninth in passing defense (173.8 yards per contest). N.C. State, on the other hand, has had to win games in high-scoring fashion. The Wolfpack rank 106th in passing defense (278 yards per game), 87th in scoring defense (33.9 points per game) and 97th in total defense (456.5 yards per contest).
Sure, the Wolfpack needed a drive in the final minute to beat Pittsburgh on Oct. 3, but that series ended on a touchdown pass with 23 seconds remaining. Liberty, though, has needed special teams to come through in the final seconds, and it was successful. Alex Barbir has made field goals of 51 and 54 yards in the past two games, and the 51-yarder sailed through the uprights with one second remaining to lift the Flames to a dramatic victory at Virginia Tech.
The Flames have proven this season they are able to go on the road and win in a multitude of ways. They wore down Western Kentucky in the season opener, methodically pulled away in dominating fashion at Syracuse, and then won a thriller at Virginia Tech. This team believes it can get the job done whenever it steps on the field, and that goes a long way against an opponent that is beginning to figure things out like N.C. State. The Wolfpack may have lost two of the previous three games, but they were close in one of those losses (a heartbreaking 44-41 setback to Miami).
The final thought
This was mentioned above and in the advance appearing in Saturday morning's News & Advance: Liberty is playing with the type of confidence the Flames have never played with before. The program had never beaten an ACC team before this season. In fact, it was 0-8 against the Power Five conference with losses to Virginia in each of the previous two seasons. There was this invisible barrier that kept the Flames from getting over the hump and proving they had the ability to consistently beat those P5 teams. That has changed this season. Liberty showed it could dominate at Syracuse and win in a thrilling fashion at Virginia Tech. That type of confidence and ability to execute at a high level consistently throughout a season have been missing in previous years. It was there for one or two games, but not for a full stretch. Liberty has a chance tonight to prove it has staying power by entering the home stretch with keeping the winning ways going.
Prediction: Liberty 38, North Carolina State 35
Be the first to know
Get local news delivered to your inbox!