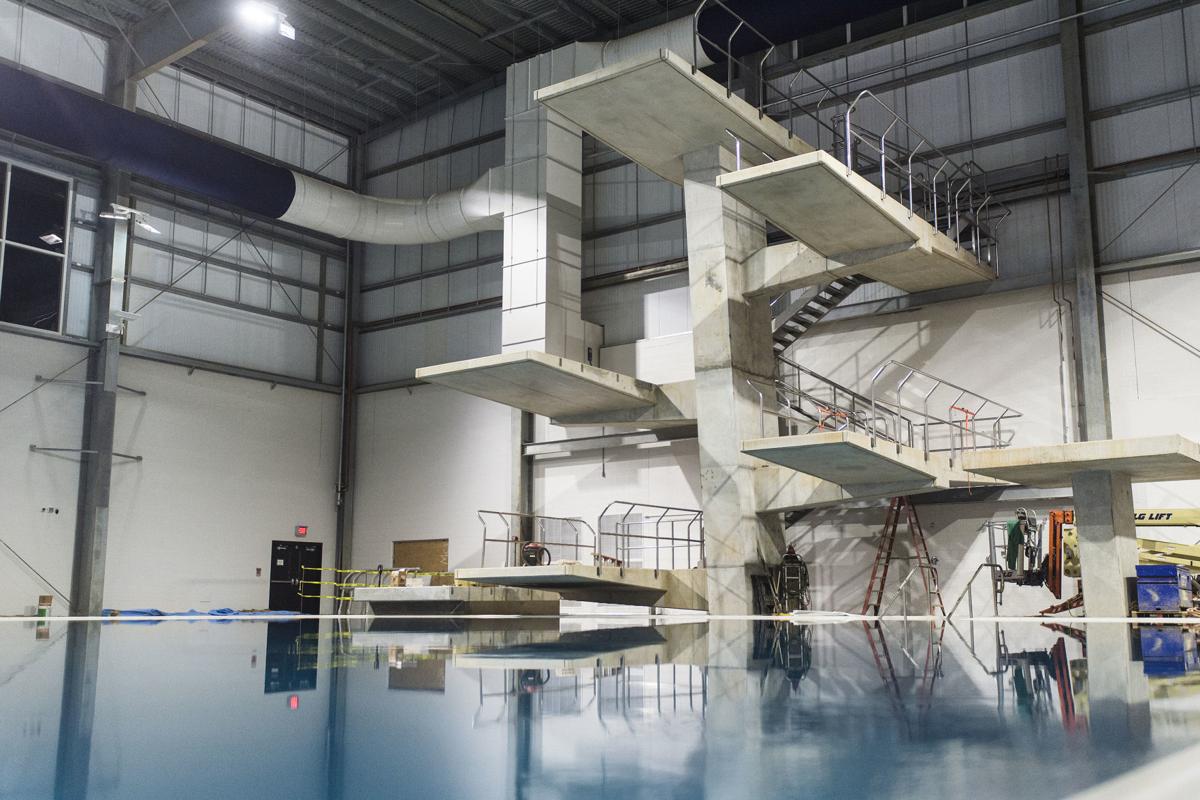 The lowest diving platform at Liberty University's natatorium collapsed Wednesday and no injuries were reported, a university spokesperson said Thursday.
The three-column tower in the diving well features 1-, 3-, 5-, 7.5- and 10-meter platforms. The 1-meter platform was damaged as a result of the collapse.
There was no damage sustained to the 1- and 3-meter springboards located on opposite sides of the diving platform tower.
The university said more information will be released at a later date.
The $20-million, 75,000-square-foot natatorium opened during the 2017-18 season.
Be the first to know
Get local news delivered to your inbox!