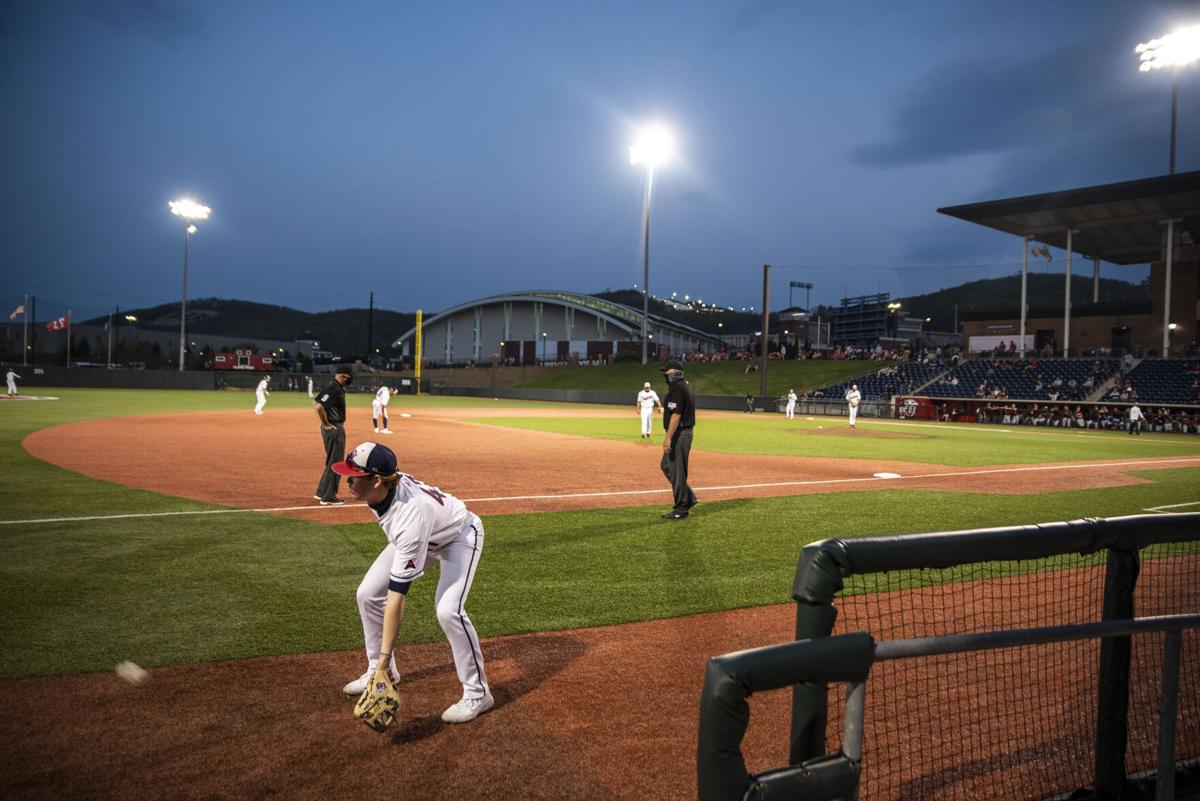 At the beginning of this series, it was mentioned Liberty athletics enjoyed one of its most successful seasons to date. The success of football and men's basketball have been well-documented, but other sports enjoyed surprising and expected runs to the NCAA Tournament.
The fourth of this five-part Q&A with athletic director Ian McCaw looks at the other sports on campus that thrived during the pandemic.
N&A: The 2020-21 season saw Liberty athletic programs win 10 conference championships. Along with that, men's basketball, men's golf, men's tennis (before having to withdraw for COVID-19 contact tracing), women's soccer, women's cross country, softball and baseball qualified for NCAA Tournament play. Is this one of the most successful years in Liberty athletic history?
IM: I think it's clearly the most successful year in the history of Liberty athletics, and I'm so proud of our coaches and student-athletes to be able to overcome a lot of the adversity that we faced throughout the year, and at the same time perform at the highest level that our teams have ever accomplished. It's an exciting time. We have a lot of momentum and we need to build upon it.
N&A: Most of the attention goes to the main sports — football, men's basketball and baseball. However, Olympic sports seemed to take a step forward this past season. What has allowed that?
IM: We're very fortunate. We have great support from our board, President [Jerry] Prevo, our senior administration to really give us the resources and facilities to be highly competitive. When you combine that with outstanding coaches and outstanding student-athletes, that's a winning formula. We're fortunate to be thriving right now. As we look to the future, I expect that'll continue.
N&A: Looking specifically at baseball and softball, both of those sports are coming off strong seasons. Both teams advanced to Knoxville regionals, finished in the top 40 in RPI and won their respective regular-season titles. Are these programs on the cusp of becoming perennial contenders?
IM: That's the goal. We want those programs to be in position to earn NCAA at-large berths in years where they don't automatically qualify by winning the conference championship. Obviously softball won the championship, but they would have received the at-large. Baseball didn't win the championship and did receive an at-large. That's an exciting development and certainly speaks well to the job that both Coach Richardson and Coach Jackson are doing with those programs.
N&A: Both programs are losing key players who were on campus for four and five years. How has recruiting unfolded for both programs?
IM: Those programs are both recruiting at a very high level. Again you look at the campus, the facilities, the television exposure that we have through our ESPN package and the quality of broadcast we put out there and the success of the programs, all those things make both Liberty softball and Liberty baseball very attractive.
N&A: Field hockey should have been the eighth team to appear in NCAA play through an at-large this past season. This program has been on the cusp in previous seasons. What can you say about the year Nikki Parsley-Blocker put together — first top-five ranking in Liberty history, No. 3 in RPI, and wins over Duke and UConn for the first time in program history?
IM: Field hockey had a tremendous season, and if not for the reduced NCAA field size due to COVID, they would have advanced to the NCAA championship. Liberty field hockey is a program to keep your eye on this fall and beyond. Nikki has done a great job in recruiting and, again, a very strong culture within that program and we're excited about the direction it's headed.
N&A: Men's tennis, if not for contact tracing, would have played in the NCAA Tournament for the first time. Women's tennis has come close to NCAA play before. How are those programs advancing? What did the new indoor facility add to the programs?
IM: The new indoor tennis facility is a huge boost to those programs. Everything from a day-to-day operations, practice, competition and recruiting. We're excited about that. Both of those programs are positioned to compete on a regular basis for conference championships and NCAA Tournament berths.