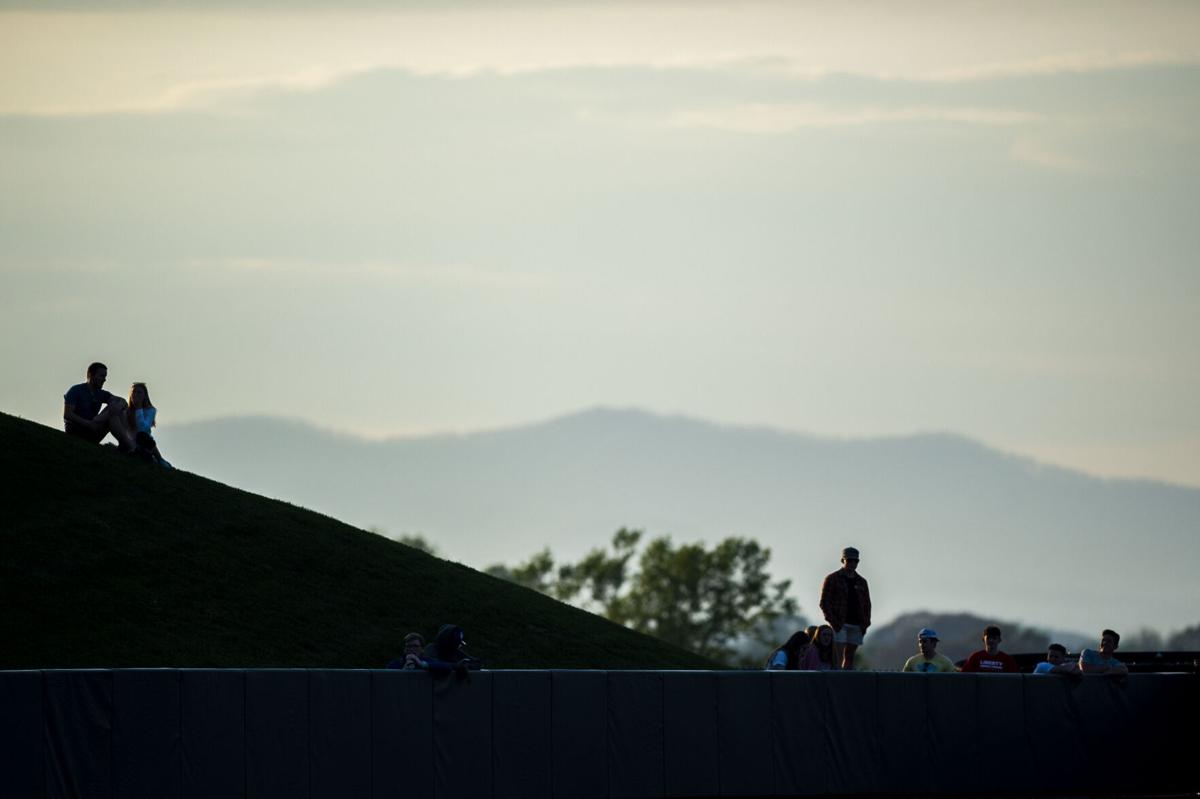 Ian McCaw made a joke during an ASUN Conference men's basketball game in the 2020-21 season that construction was finally slowing down at Liberty. Then, he announced at the beginning of the summer of yet another project to expand the athletic footprint on campus.
The final of this five-part Q&A with McCaw takes a look at the construction of the new athletic project and Liberty's fit within the ASUN.
N&A: It seems there will be yearly construction going on around campus following the recent announcement of the 75,000-square foot Liberty Multipurpose Center. How did this project come about? How will it serve the various programs on campus?
IM: It's a great enhancement tool we have. The facility is going to serve the entire campus from intramurals, club sports, as well as athletics, and also for special events and university events. In terms of what it will do for our programs, it will be a place where our teams can practice during inclement weather, which is always a challenge, especially in the winter months. It's really going to just be a big boost in terms of being a space that has multipurpose and can really accommodate different needs. We're really excited about what that will do, and we expect it to be in place for fall of '22.
N&A: One of the original goals of the indoor football practice facility was to serve as a home for football and other athletic programs. Does the multipurpose facility alleviate that burden?
IM: The indoor football facility definitely also accommodates a number of our teams, but football has such great needs between conditioning and practice, that it was probably getting overtaxed. That's why the multipurpose center really gives us a much better opportunity to accommodate all of our programs and gives them sufficient space and time to do that, as well as all the other campus needs.
N&A: This is a question fans frequently ask — Is the ASUN Conference still the right fit for Liberty?
IM: The ASUN's provided us with access to great markets, good competition, a positive student-athlete experience and we've got some wonderful opportunities to build our brand. Quite frankly if you look at how this has played out for us over the last three years, it couldn't have gone any better. As we look to add Eastern Kentucky, Jacksonville State and Central Arkansas, that's going to strengthen the conference in every sport. I think those will be very competitive programs that really are going to challenge us across the board, and Liberty teams are going to need to bring their A game in the expanded ASUN.
N&A: Is the ASUN now a stronger league thanks to the additions of Eastern Kentucky, Jacksonville State and Central Arkansas?
IM: If you look across the board, these are going to be programs that are accustomed to winning championships in multiple sports. They do very well in their all-sports rankings within their previous conferences, so I think they're going to provide a lot of challenges for our teams.
A reader emailed several questions that we wanted to present to you. The first is a very long-winded one.
N&A: From the reader: It just seems to me that Liberty is quickly growing out of being a mid-major program and has probably outgrown the ASUN conference it has dominated. As long as Liberty holds onto Hugh Freeze the football program will probably be a top 25 contender and men's basketball under Ritchie McKay is looking to get stronger with each passing year. Scott Jackson is probably going to have Liberty in the top 50. Just seems that if Liberty stays in this conference they will not get the necessary respect for at-large picks for tournaments. Do you see this or am I putting Liberty on too high a pedestal?
IM: We monitor the college athletics landscape and have a responsibility to put our programs in the best possible situation, and at present that is as an FBS independent and proud member of the ASUN.
N&A: Another from the reader: Is Liberty looking for a way to jump to a stronger conference? Waiting for realignment?
IM: As far as conference realignment goes, history teaches us that change will occur, and when it does, our institution and programs need to be well-positioned by being well-perceived and performing at a high level.
N&A: And the final one: Does Liberty have to struggle to try and play a stronger nonconference schedule?
IM: We certainly have really good relationships with schools in our region, and I think for the most part have been successful putting together attractive nonconference schedules. Certainly, as our teams become more competitive, that will probably present more challenges and we may need to go beyond our normal radius in terms of seeking nonconference competition.