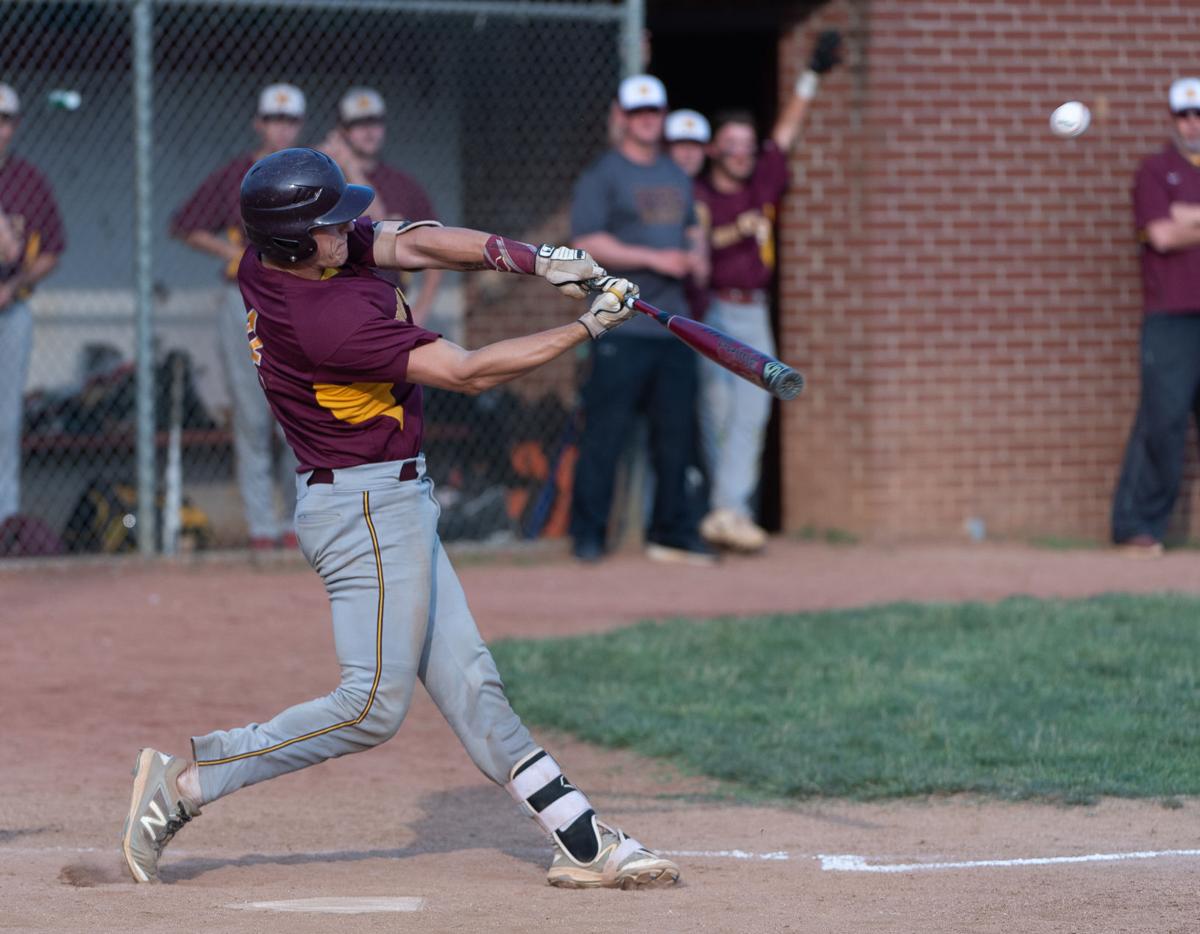 It was March, just days before the start of the season, and the baseball team at Brookville High School was excited to hit the diamond.
More than that actually. They were stoked, and rightfully so.
The Bees had advanced to the state tournament twice in the last four years, had come close to winning the whole thing the previous spring, and possessed the tools for another lengthy postseason run in the VHSL's Class 3. They were teenagers with grand dreams and high hopes, just like others in the Lynchburg area and across the country.
You know what happened next. Because of the spread of COVID-19, baseball fields sat empty, silence echoed through school hallways and our entire way of life changed.
It's been a painful year for baseball. High school and college seasons were canceled. Minor League teams and longstanding summer traditions like American Legion and Little League organizations face dire financial situations. When Major League Baseball returned, travel was limited, some players opted out while others fell ill with the virus, and cardboard cutouts replaced fans who sometimes gathered outside of locked stadium gates for a look at the action.
We lost some of the best players of all time: Joe Morgan and Tom Seaver, Al Kaline and Don Larsen and Whitey Ford. The affable Lou Brock, born into a family of sharecroppers, who for months after being traded from the Cubs to the Cardinals drove more than four hours from Chicago to St. Louis for games because the Cardinals refused to supply him with lodging. The intimidating Bob Gibson, unafraid to knock batters into the dirt, who battled childhood illnesses, played basketball for a spell with the Globetrotters, was known as a gold-glove boxer and who became a baseball civil rights pioneer.
Devastating losses, every one.
Now baseball is gearing up for the Fall Classic. Fans are back in ballparks in limited capacity. Excitement is in the air. Fans watch and hope, because baseball needs a good story, and so do we.
Still, the losses remain. At Brookville, coach Chris Glaize — who normally roams the dugout when his players are in the field and encourages them from the third-baseline when they're at bat — instead packed away new uniforms meant for the 2020 season. Eight seniors missed out on their final season of high school baseball.
One of them, a promising 6-foot-3 lefty with a farm-boy build named Brennan Abbott, will suit up at JMU. Catcher Jared Glinski will play in junior college at Louisburg in North Carolina. Outfielder Chase Davis is at Mary Baldwin. Infielder Hunter Brown chose to forgo a baseball career at Mary Baldwin to attend UVa on an academic scholarship.
A few miles away from the Bees' home, Liberty Christian infielder and slugger Quade Tomlin signed a minor-league contract with the Washington Nationals. LCA's local rival, Jefferson Forest, sent seniors Jackson Cherry, Jacob Reynolds, Lucas Bosiger, Kyle McGehee and Jaylen Calloway to play in college.
Players like them turned to travel baseball over the summer, one of the few options available for play during the pandemic. But their senior seasons were stolen away, and fans didn't get to watch them suit up one more time for their high school squads.
Coaches lost out, too. Glaize, who has a summer gig with the Winchester Orioles, lost money his family depends on each year because the season was canceled. The coach is happy for his players going to play in college, but also thinks about careers that came to a grinding halt.
"What about the kids who loved Brookville baseball and bought in and didn't get a chance to play their senior year?" he asked.
I didn't have an answer for that. And all across the country, teenagers are still trying to answer questions like that for themselves: How can I put an unfair past to bed? What's next? When will things get back to normal?
Sometimes, you have to wait for the answer. You have to keep pushing ahead and trust you're moving in the right direction. Even when the losses continue to mount.