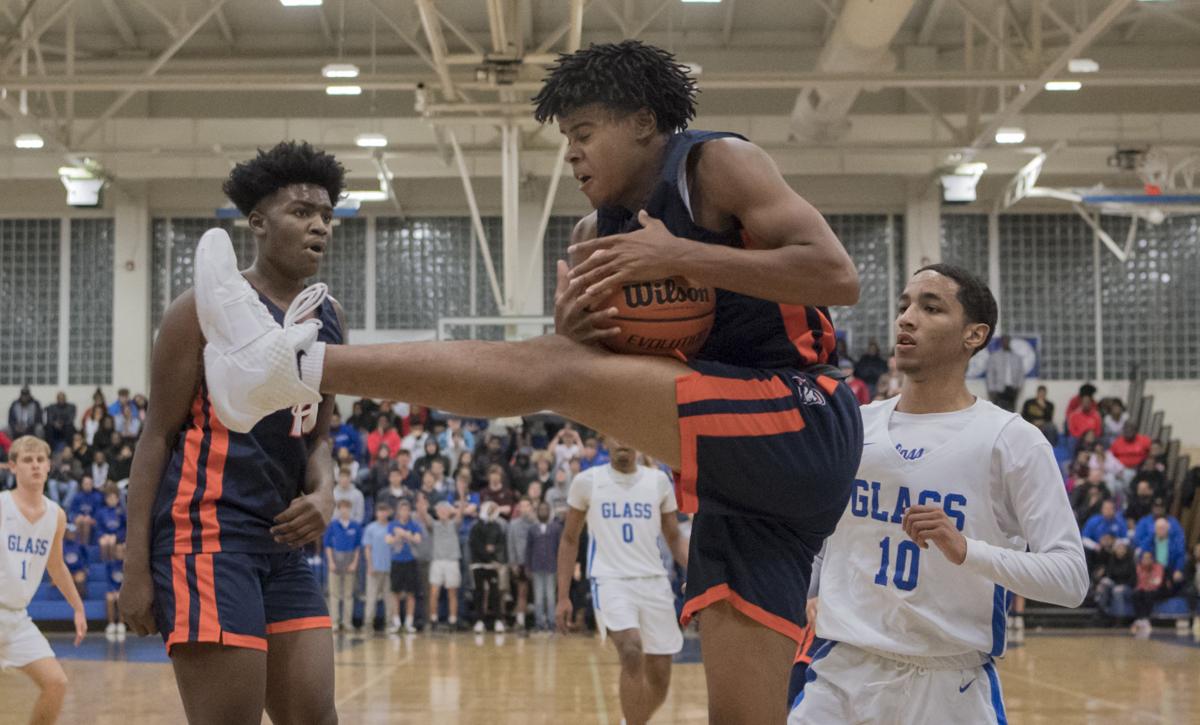 Athletic directors in the Seminole District should be commended for their decision, announced this week, to keep gyms closed to spectators this winter. 
It was not made lightly. After all, less than a month ago, districts across the state were considering how to implement the 250-person cap at indoor events. But the situation has since changed, bringing with it an alarming new reality of coronavirus concerns. 
While the city's two high school athletic directors updated the Lynchburg City School Board on return-to-play plans Tuesday night, coronavirus cases were on a sharp rise. Over the past week, Virginia has endured an average of 2,419 new cases per day, a 20% jump from the average two weeks ago. The seven-day average infection rate per 100,000 people in each locality in the Central Virginia Health District is higher than the 29.4 state average, according to Virginia Department of Health data. Lynchburg's average is 40.0; for Campbell County, it's 33.8; in Bedford County, it's 39.2; in Appomattox 37.9; and in Amherst 33.4. 
Those numbers are important from a sports perspective because each of the Seminole District's eight schools are concentrated in the Central Virginia Health District — where one county, Campbell, has passed a resolution defying Gov. Ralph Northam's coronavirus restrictions. Bedford recently struck down a similar measure that would've defied Northam's new 25-person restriction orders. Appomattox, the place where Americans once unified, is considering a similar measure that would serve to only further divide those who live by restrictions from those who do not. 
And yet, amid all the turmoil, basketball teams throughout the area begin official practices Monday. They'll practice inside gymnasiums that will remain closed to the public throughout the abbreviated 14-game regular-season schedule and the postseason. 
It will be a weird sight at first, because missing will be all the trimmings that typically come with high school sports — rowdy student sections; the chants of cheerleaders reverberating off the walls; fans stomping and screaming and complaining from the seats; the smell of popcorn wafting in from the concession stands.
Players will adapt, though, and get used to the scene. Parents may not.
Last week, Heritage athletic director Dennis Knight said he plans to stand by at gym entrances for each game, knowing the school may have "some irate parents who want to come in."
In a way, that's understandable. Many people have been doing their part to follow guidelines, hoping they could help life return to normal for all of us  sooner rather than later. Others, though, have defied orders at every turn, content to let the virus spread among their fellow citizens. 
Seminole District officials made what must have been a difficult choice — parents want to watch their teenagers compete, and players love the hype of performing in front of their family and friends — but it was the correct call. In my estimation, they made the decision for three reasons.
First, safety. That includes the safety of athletes, their parents, game officials, local residents who otherwise would be allowed inside gyms and school populations.
Second, no monetary gain. The 25-person cap wouldn't have netted schools much in the way of gate money. Factor in people with passes who can get in for free and schools would probably reach 25-person capacity without selling many tickets at a time when athletic budgets are already stretched thin. 
Third, it erases another tough decision: who is allowed inside? If schools abide by the 25-person maximum, they'd have to allow some parents in while turning others away. They'd also have to turn away students, grandparents, college recruiters and friends. High schools stress equity above all other virtues, and that potential situation would've been anything but fair. 
If we weren't in the situation we are now, if coronavirus cases weren't rising at a rapid rate in Central Virginia, if there had been some sort of unified and coherent national strategy beginning in March to defeat the silent enemy, then perhaps things would have been different.
For now, gyms will look lonely, the usual sounds replaced by the squeaking of shoes and coaches barking out orders. There will be no fans. To turn an old song popularized by Frank Sinatra on its head:
Where are the fans? There ought to be fans. Well, maybe next year.