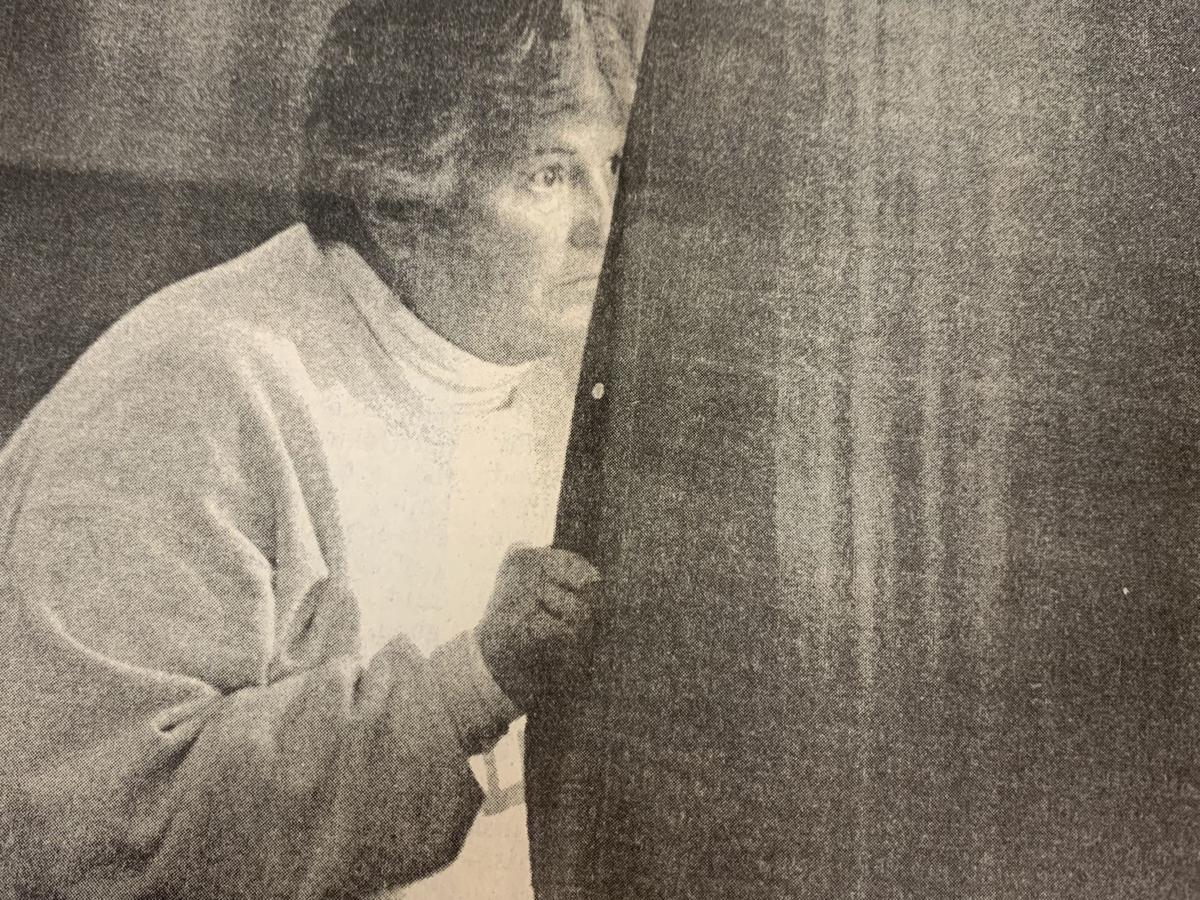 When Frances Simpson was a kid growing up in Nelson County, a neighbor put a tennis racket in her hands for the first time.
That gesture sparked a love affair with tennis that lasted the rest of her life, brought her numerous accolades and helped one school achieve dynasty status.
Simpson, who stood at the helm of the E.C. Glass girls tennis program for 31 years and once held the record for the most wins of any girls tennis coach in Virginia High School League history, died July 26. She was 77.
"She was a pillar of the school," longtime E.C. Glass coach and former athletic director Chip Berry said. "I just know the girls had the greatest respect for her because she was so passionate about tennis and always had the highest expectations for her teams."
Simpson was well on her way to building a legacy in midtown when Berry arrived at Glass in 1978 as boys soccer coach. He recalled being a little scared of Simpson back then, because she was "pretty tough" and Berry was the new coach on the block. Then Berry got to know Simpson. She was "wonderful," he said.
She began coaching tennis at Glass in 1968, taking over a program that appeared destined to become a revolving door for coaches. Simpson, in fact, was the fifth coach in the program's five-year history. She turned into a mainstay, a model of consistency, an encouraging coach willing to step back and watch her players work their magic.
In 31 years, Simpson amassed a 418-80 coaching record, notching the most wins in VHSL history by the time she stepped down in 1999. She currently ranks third in the state behind Mills Godwin's Mark Seidenberg (432 wins) and Douglas Freeman's Larry Parpart (487).
In her tenure, Glass won back-to-back state titles in 1984 and '85 at the Group AAA level, served as state runner-up three times, advanced to the state semifinals 10 times, won 13 regional championships and celebrated a whopping 21 Western District titles. During one stretch, in the '80s and '90s, the Hilltoppers captured 13 straight district crowns.
By the time most of her athletes arrived in high school, they'd already received years of instruction from professionals at places like Boonsboro and Oakwood country clubs. Simpson's role, then, wasn't so much to teach the game from scratch as to help players hone their skills and add mental fortitude that could complement their talents.
One of her main goals, she said in a 2005 interview for this newspaper, was to instill confidence in the teenagers who suited up for Glass.
"I tried to let them know that they were as good as anybody they walk on the court with and to just play their game," Simpson said. "I stressed confidence, that they could beat anybody they were on the court with."
One of her players, Laurie Sommardahl, recognized that fact. A 1987 graduate, Sommardahl was a member of the '84 and '85 teams. She described Simpson as "a great manager of teenage girls," and noted Lynchburg-area pros deserve plenty of credit, too, for the development of young athletes.
"She drove a van of singing and talking girls and she always encouraged team camaraderie," Sommardahl said. "Any ECG girls tennis player will think back on her time on the team and will smile about a Simpson story."
The '84 state championship team, Sommardahl noted, would get amped up for away matches by listening to The Pointer Sisters' "I'm So Excited," a track released two years prior. Simpson would let it blare over the van's speakers. Glass was led at that time by standout Kirsten Caister, a three-time doubles state champ.
Sommardahl thinks of Simpson often, especially at Christmastime, when she hangs an ornament her coach made for each player one year, complete with a cross-stitching of Glass' monogram.
Sommardahl's mother, Kay Vaughan, organizes and oversees Glass' Hall of Fame. Simpson was inducted in the school's inaugural class in 2011, along with Caister. This week, Vaughan glanced through some materials relating to the Hall and came across a letter Simpson had written offering her appreciation at being selected.
The hundreds of athletes and parents who passed through the program during her tenure, Simpson wrote, deserved the credit.
"She recognized that, but it was her longevity," Vaughan said, that helped make a difference in the trajectory of the girls tennis program.
Simpson graduated from Lynchburg College (now the University of Lynchburg) in 1965 and again with a master's of education in 1974. While in undergrad at LC, she helped lacrosse get its start, served as a goalie and was named goalie of the year for small colleges in 1963. She also played field hockey and tennis and was "crucial in developing the intramural program," according to a 2011 release from the college. In 1997, she received a special citation into the college's Hall of Fame for her contributions.
Simpson was inducted into the VHSL and Virginia High School Coaches Association halls of fame in 2005.
Her accolades also include state coach of the year in 1988 and national coach of the year for Region 2 in 1989.
She taught at Glass for 40 years.
Prior to her collegiate career, she attended Amherst County High, which didn't have tennis courts in the early '60s. But Simpson had taught herself the game while in elementary school, after that neighbor had given her a tennis racket.
Her influence can still be felt at Glass; the Hilltoppers continue to make state tournament and individual state appearances.
Simpson suffered only one losing season at Glass, and in a 2015 profile, said she considered it "a turning point" for the program. Despite all her success, she stressed perseverance and dedication, regularly seeking out the toughest opponents she could find.
"There's just something about playing better competition," she said. "Win or lose, you'd feel good coming off the court. As long as they did their best, it didn't matter if they won or lost, as long as they played their hearts out."
Get in the game with our Prep Sports Newsletter
Sent weekly directly to your inbox!