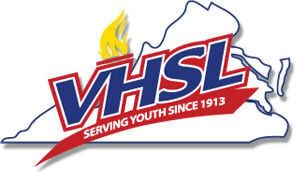 For the first time since the Virginia High School League realigned its schools into six classes eight years ago, there is no Lynchburg-area wrestling champion from Class 3. 
The area's lone representative in Sunday's Class 3 state wrestling finals, Liberty Christian's Toby Schoffstall, lost his bid to become a state champ at the Salem Civic Center, where he fell in the 170-pound match to New Kent's Brayden Hohman. 
Hohman won by tech fall, 20-3, to help New Kent win Class 3 team title for the third straight year, this time in overwhelming fashion. 
New Kent finished with 240.5 points. Warren County-based Skyline notched its best performance in program history with a runner-up finish and 166 points. Christiansburg (155 points) was third. 
Schoffstall finished his sophomore campaign with a 18-2 record. The two-time region champ cruised through his opening bout Sunday and then celebrated a 2-0 decision over Warren County's Brennan Komelasky in the semifinals before finding trouble in the finals match. 
Komelasky went up 14-1 before Schoffstall could get two points off a reversal. By then, the New Kent senior was entirely in control. 
Brookville's Quintavius Harris placed third in the 132 bracket, while Rustburg's Gage Bomar also finished third in the 113 weight class. 
Liberty Christian was attempting to win an individual title for the first time at the Class 3 level. The Bulldogs took home four individual titles in the four years they were located in Class 4. They moved to Class 3 ahead of the 2019-20 school year. 
LCA and Brookville each sent two other wrestlers to the state tournament — Stevie Wood (138) and Thomas Murphy (182) from LCA and Jayden Hunter (138) and Na'Shaun Johnson (145) from Brookville — but all were bounced quickly from the field.  
Brookville, which featured a young squad this pandemic-altered season, entered having secured a state individual title every year since 2014. 
This tournament wasn't like any in the past. The Salem Civic Center normally is packed with raucous, sometimes rabid, fans as multiple classes hold finals matches simultaneously. Because of the pandemic, each of the six classes held their championships on different days in closed-off arenas. 
Only one Lynchburg-area wrestler, Amherst's Kaine Morris, earned a state title in 2021. He accomplished that feat Saturday in the Class 4 state championships in Virginia Beach.