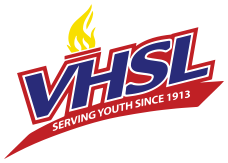 The return of high school athletic competition in Virginia is still months away, but teams on Thursday got a clearer picture of what their seasons will look like for the 2020-21 school year.
The Virginia High School League's executive committee approved regular-season and postseason formats for athletics during its meeting Thursday, putting in place a "Championships +1" system.
Under the approved changes for what VHSL Executive Director Billy Haun called a "COVID year," regular seasons will consist of 60% of the number of games teams normally would play. The postseason format, in which every sport will have a state championship, narrows the number of qualifiers for state tourneys.
Teams that don't make the region playoffs will be allowed an extra contest — the "+1" part of the "Championships +1" format — with regions or districts determining how proceeds from gates will be distributed.
In these unprecedented times, the VHSL and its executive committee understand "no plan is perfect," Haun said in a news release. The league believes, however, the approved format provides the best opportunity for its nearly 200,000 athletes to compete in regular-season competition and for state titles.
Coaches in the area have expressed approval for the plan in the past for the same reasons and have said any semblance of a season is better than no season at all.
Seasons are set to officially get underway Dec. 7, when basketball and cheerleading can begin practices. Games for basketball begin Dec. 21. Other winter sports, which compete first under the new VHSL 2020-21 calendar, start practices and games a week after basketball.
Fall sports, including football and its six-game schedule that will span seven weeks, follow in "Season 2." Those activities run from February through May. Spring sports close out the year and will take place April through June.
While the VHSL's approval of the regular-season and playoffs formats allow for a restart to competition in the late fall, the VHSL cannot mandate a return. Individual school divisions still have the latitude to opt out of playing in light of the pandemic.
The condensed format poses a challenge for football teams in the area — especially given the size of the two main districts, the Seminole and Dogwood. With each district containing eight teams, schedules will only offer the chance to play six of seven district opponents.
According to the league's new plans, teams that can't play because of COVID-19 will not be required to forfeit; instead, the competition will be considered only as "not played." The VHSL's plans also say districts are required to create protocols for handling situations for games affected by COVID-19.
Currently, plans among school districts in the area vary widely when it comes to dealing with positive virus results on teams. Some plans only say division officials will consult with the local health department to determine next steps, while officials in other divisions have said they'd consider shutting down a sport entirely in light of a positive virus test result on a team.
To prevent overcrowding at state events, only region champions will qualify for the state tournaments in team-based sports (except cross country), according to the VHSL's new plans.
State championships in which individual athletes compete — such as indoor and outdoor track & field, cross country, swimming and diving, golf and wrestling — also have different qualification criteria this year, with fields determined by finishes at region championships. Standards will no longer be used to set championship fields for swimming and diving or indoor and outdoor track & field.
The state wrestling championship will feature an eight-person bracket in one day of competition.
For cross country, the top two teams and top three individuals will advance to states.
Also included in the "Championships +1" format are the stipulations that championships will be one-day events when possible and that team state championships will be hosted by the team at the top of the bracket — so long as the venue meets VHSL requirements. Otherwise, the event will take place at a facility in the geographic area that meets VHSL requirements.
As part of a handful of other updates he provided to the executive committee Thursday, Haun said league officials have met with officials in the governor's office about the VHSL's hopes for a change in limits at gatherings.
The VHSL believes all events would be limited to 250 participants — including athletes, coaches, support personnel and fans — under current state guidelines, but league officials asked members of Gov. Ralph Northam's office to consider allowing more participants for high school athletic events. No decision on the matter has been rendered by the governor, but the issue could be reconsidered in a few months, Haun said.
The Virginia High School League's executive committee approved regular-season and postseason formats for athletics during its meeting Thursday, putting in place a "Championships +1" system.
Get in the game with our Prep Sports Newsletter
Sent weekly directly to your inbox!