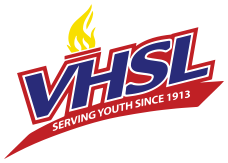 With a final decision on the regular-season and playoffs format for 2020-21 imminent, teams across the state soon will get a clearer picture of the future and their return to the court or field, a reunion between players and competition that's been on hold for months amid the coronavirus pandemic.
On Thursday afternoon, the Virginia High School League's Executive Committee will meet with the goal of finalizing a regular-season calendar and the "Championships +1" postseason format.
The latter, proposed by league officials late last month, would pare down the number of qualifiers for both region and state championships.
For states, tournaments would consist of four teams for each class, with one qualifier from each region, in a week's time. The proposal also allows for a week of region tournament games.
The "+1" part of the proposal refers to the allowance of an extra game for teams that do not qualify for region tournaments, with districts or regions determining how proceeds from gates are split.
Under the VHSL's proposal, fields for state championships in which individuals compete — such as track and field, golf, wrestling, cross country, and swimming and diving — also would be slimmed down.
Standards in track and field and swimming and diving would not be used to determine qualifiers, with the VHSL instead suggesting the top individuals at region tournaments in individual sports would secure spots to states.
The regular-season competition calendar, under the proposal, would be about 60% of what schedules for any other season typically look like.
For football, the cash cow sport at many high schools in the area, teams would play six regular-season contests in a seven-week span.
"I think it's a great substitute for a 10-game schedule," said coach Brad Bradley, whose Heritage football players would get the chance to play six of their seven Seminole District foes in the upcoming season. "We're just thankful to have a season; 60% of our season is way better than no season at all."
The Heritage coach added knocking a game off the football postseason slate means one less game for athletes to risk getting hurt, and such a format would eliminate some of those early postseason games that aren't especially competitive.
Other coaches in the area are OK, too, with the VHSL's postseason proposal. Many of them have experienced similar formats in the past and are on board with the idea of a higher standard for making tournaments.
"You should have to win your way into postseason play," said Altavista girls basketball and volleyball coach Debra Spencer, who's seen an array of tournament formats in her decades of coaching experience. "If I'm 1-and-something, I don't want to go, I don't deserve to go."
E.C. Glass girls basketball coach Anitra Thomas said if fields are narrowed, she'll still work to motivate her team to earn a spot.
"You tell me what we've gotta do to make it to states, and I'm gonna make it," said Thomas, whose team made the Class 4 tournament earlier this year as runner-up in Region 4D. Under the VHSL's proposal for the current school year, her team would have been locked out of a berth.
Thomas has concerns about a shorter regular season, such as the fact that in the Seminole, teams wouldn't see non-district teams that often pose more competition until region tournaments roll around, but she and players are ready to make concessions so long as they can play.
Initially, the executive committee was scheduled to meet and consider the regular and postseason format proposal early this month, but the meeting was pushed two weeks to allow for extra feedback and review.
The additional time, VHSL Executive Director Billy Haun previously told The News & Advance, meant the league and committee members could lock down a calendar, determine exactly what criteria should exist for postseason qualifiers and iron out details for staging bigger postseason events.
The VHSL so far has not publicly suggested any changes to the format for the regular season and postseason it proposed in August, but it could do so during Thursday's meeting.
Coaches in the area, as well as VHSL officials, are optimistic about the ability to stage all three condensed seasons beginning in December (starting with winter sports, followed by fall and spring), though they've acknowledged hurdles remain.
While many teams across the state are holding practices in preparation for a season, they're doing so with significant restrictions, including limiting contact. Some sports, like football, are still considered high risk for virus spread given the amount of contact they include. And Haun has said — in light of the current state of the pandemic in Virginia — multiple times over the past couple months "there's still a ways to go" before competition in certain sports could be staged.
Cases of COVID-19 continue to increase daily in Virginia, and as of Tuesday, the statewide positivity rate was 7.1%. Gov. Ralph Northam on Tuesday said he is encouraged by the rate, though, and by the state's progress in containing the spread of the virus, adding appropriate behavior — such as maintaining social distancing and employing other mitigation measures — remains important if Virginia is to move beyond the pandemic.
The ever-changing nature of the pandemic, Thomas said, means her team is "expecting the best" — actually getting to have a season. The Hilltoppers have been in the gym multiple times a week, with modified workouts spanning as far back as July, trying to get into game shape for a season that's set to kick off high school sports in Virginia on Dec. 7.
At the same time, though, Thomas and her team are "preparing for the worst," knowing all of the VHSL's plans could change in an instant.
Get in the game with our Prep Sports Newsletter
Sent weekly directly to your inbox!