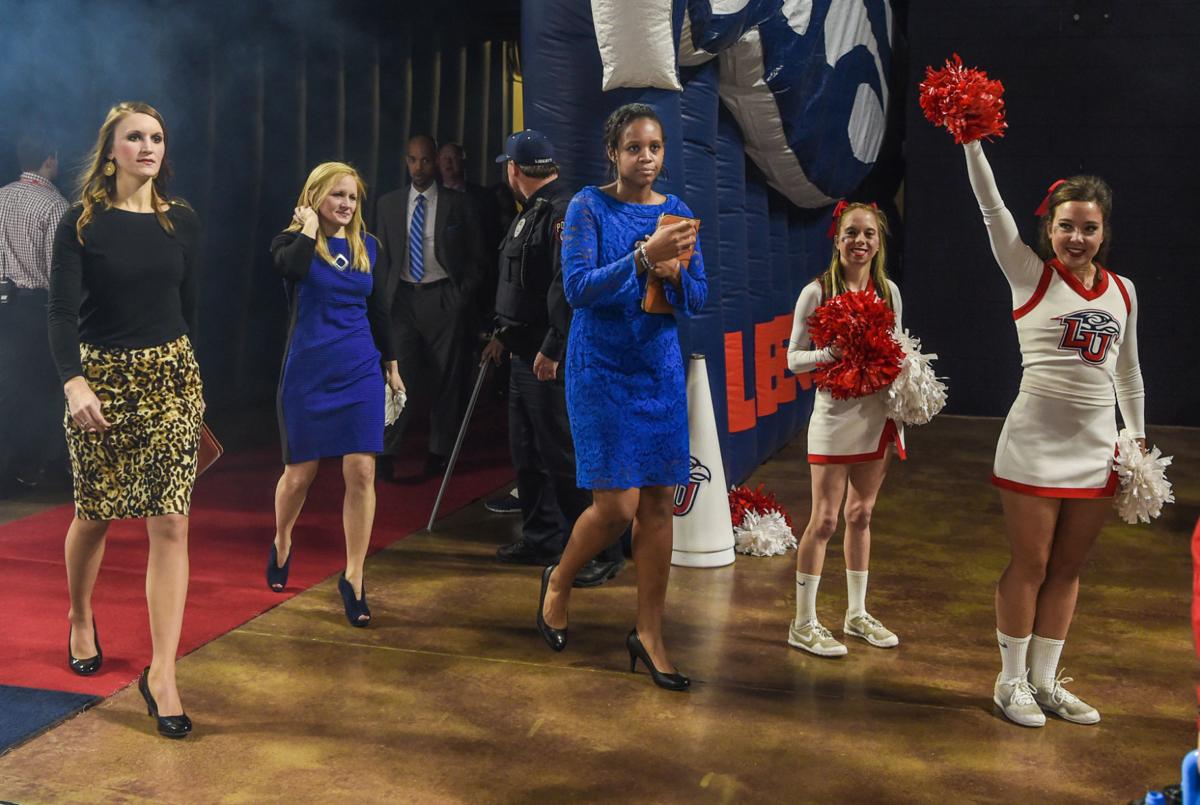 Joyous Tharrington, the former Brookville basketball standout, has landed her first head coaching gig.
After spending several seasons as an assistant at the Division I level, she will take over as head coach of the Division III Lancaster Bible College's women's basketball program.
"I am honored and thrilled to be joining the Lancaster Bible College family," Tharrington said in a statement on the school's website. "I look forward to building our young women through a commitment to relationships, discipleship, and a culture of discipline. … While we grow as disciples we will also strive to increase our platform through success on the court. Our process toward winning will be characterized by integrity, discipline, purpose, passion, and an unmatched work ethic."
Before stepping into her latest job, Tharrington was an assistant at UNC Asheville and a graduate assistant at Liberty University. During her stints in Asheville, North Carolina, and Lynchburg, the two women's programs each made the NCAA Tournament once.
Tharrington played at the Division I level for the University of Richmond and George Mason. In high school, she was one of Brookville's most prolific scorers and rebounders, finishing her career with 1,350 points and 811 rebounds, both of which were program bests when she graduated.
Vest named Nelson County High girls basketball coach
Angela Vest will take over the varsity girls basketball program at her alma mater, Nelson County High, the school announced late Wednesday.
Vest will take over for Petey Vaughan, who had coached the program since the 2017-18 season. Vaughan, who stepped down to take a job outside the division, coached Nelson to a 13-10 record in 2019-20, when the Governors bowed out in the Region 2C quarterfinals.
Vest, who was an all-district and all-region selection during her high school years, went on to play at Lynchburg College (now University of Lynchburg) and has spent the past three years as Nelson's JV coach.
"I'm excited to be coaching at my alma mater. It's an honor and my privilege to have been given this opportunity," Vest said in a statement. "NCHS has a great group of young ladies that are willing to work hard and want to win. I expect great things."
Prep cornerback verbally commits to Liberty
The Liberty secondary lost two players, including a projected starter, to the transfer portal in late June. The coaching staff quickly has made up for those losses on the recruiting trail.
Amarian Williams, a rising senior at Cedar Hill High School in Texas, became the third cornerback to verbally commit in Liberty's 2021 recruiting class when he announced his decision early Thursday evening on social media.
The 6-foot, 165-pound Williams joins Wendell McClain and Jaiden Hill as cornerbacks in the recruiting class.
The trio will be part of a group expected to contend for immediate playing time in the 2021 season after Kei'Trel Clark and Tayvion Land announced June 22 they were leaving the Flames program because of "racial insensitivity" and cultural incompetence "in the leadership of the university."
Clark and Land were both rising sophomores. Land is transferring to Norfolk State.
Williams received his offer from Liberty on April 10. It was his lone offer from a Football Bowl Subdivision program. He received 10 offers from FCS programs Fordham, Lamar, Central Arkansas, Tennessee State, Abilene Christian, Prairie View A&M, Texas Southern, Northwestern State, Houston Baptist and Illinois State.
Be the first to know
Get local news delivered to your inbox!