FOREST — There were plenty of smiles here when the sun began its decent at Sabre Stadium, as the Jefferson Forest girls soccer team notched their fourth state tournament berth in the last six years.
But by the time night fell, all the smiles had been wiped away.
The Blacksburg boys, playing Jefferson Forest as part of a doubleheader to determine which powerhouse program would be awarded a state appearance, didn't mess around.
The twilight matchup all started with an own goal. It ended with Blacksburg owning the Cavaliers, 6-0.
The reigning Class 4 champs led 3-0 after 30 minutes of action, then popped in another goal for a 4-0 lead at halftime.
"That's the cream of the crop of high school soccer," JF boys coach Scott Zaring said of the third-seeded Bruins (21-2), who advance to play top-seeded Charlottesville in the region final Thursday. "We knew that going in, and we knew we were gonna try to put our best foot forward and give them all we could.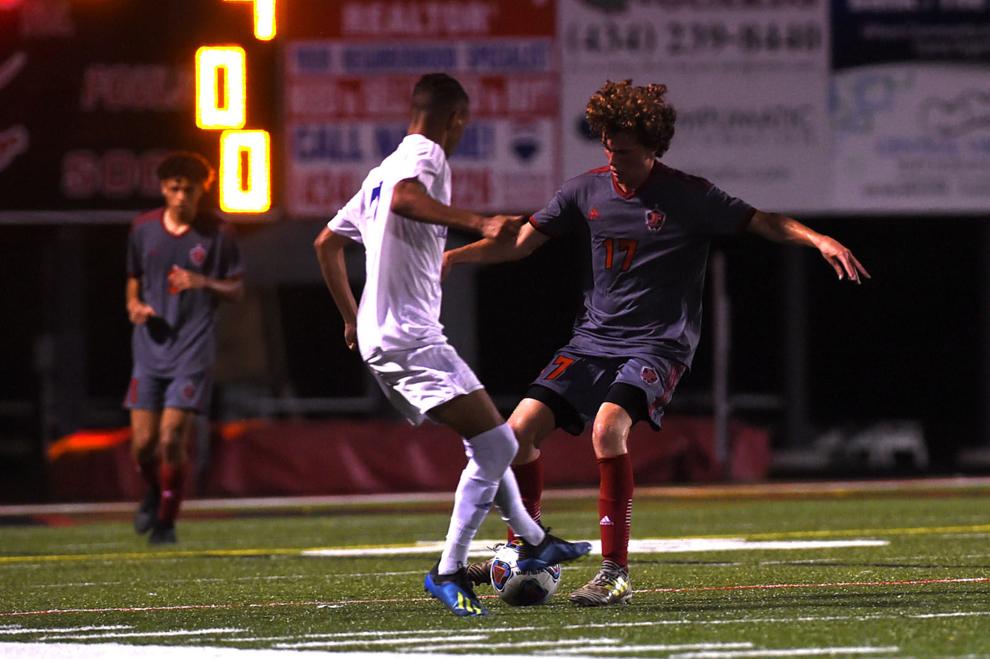 "We didn't really have much to lose. This is the best year we've had since 2012, so I'm super proud of the guys and how far we made it."
Blacksburg's Kade Wheeler led the way with three goals and one assist.
"We were really pumped upped and really excited to play," Wheeler said. "So we just came out strong and kept going all night long and never stopped."
Six-foot-2 JF keeper Kyle Wrabley finished with 10 saves, often diving and stretching out in an effort to keep the Bruins at bay. But Blacksburg's offense was fluid, moving the ball from wing to wing to flanking the Forest defense.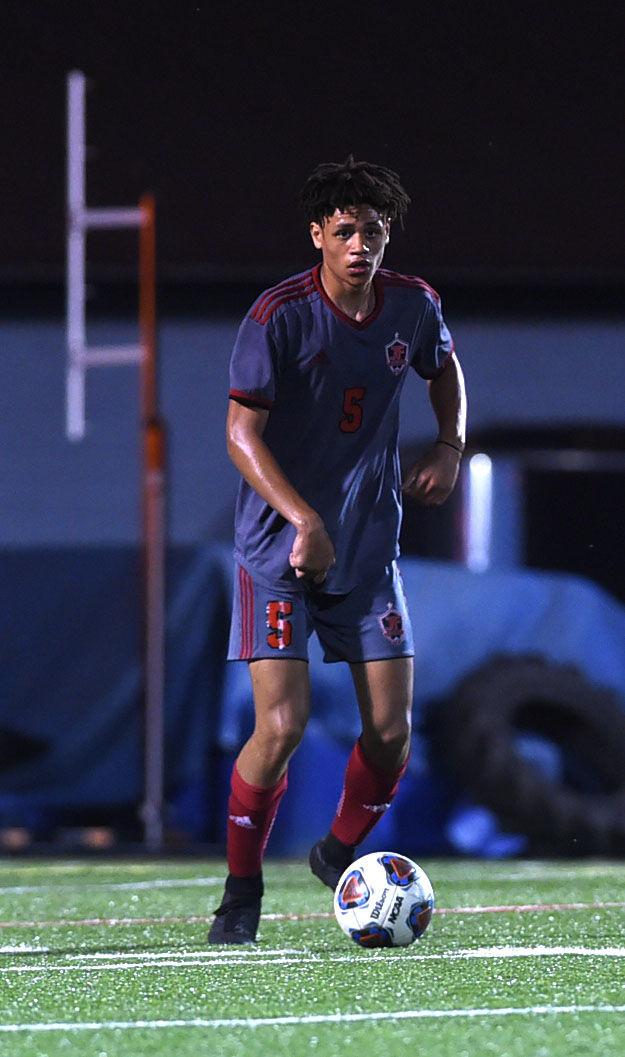 "We're hungry. We want another [state title]," Wheeler said. The Bruins already have 13 state titles, the most in VHSL history.
Forest (17-2-2) entered with its only loss coming to E.C. Glass. The Cavaliers had reeled off eight straight wins.
"We just need to train harder and better," JF midfielder Josh Weakley said, "because there's always someone that's gonna be better than us."
Weakley missed a few games at the end of the season with an ankle injury, but he returned for region play, helping JF notch a first-round win against Salem.
"I went to the trainer every day, did everything I could to get back into play," he said.
Jefferson Forest 2, Salem 0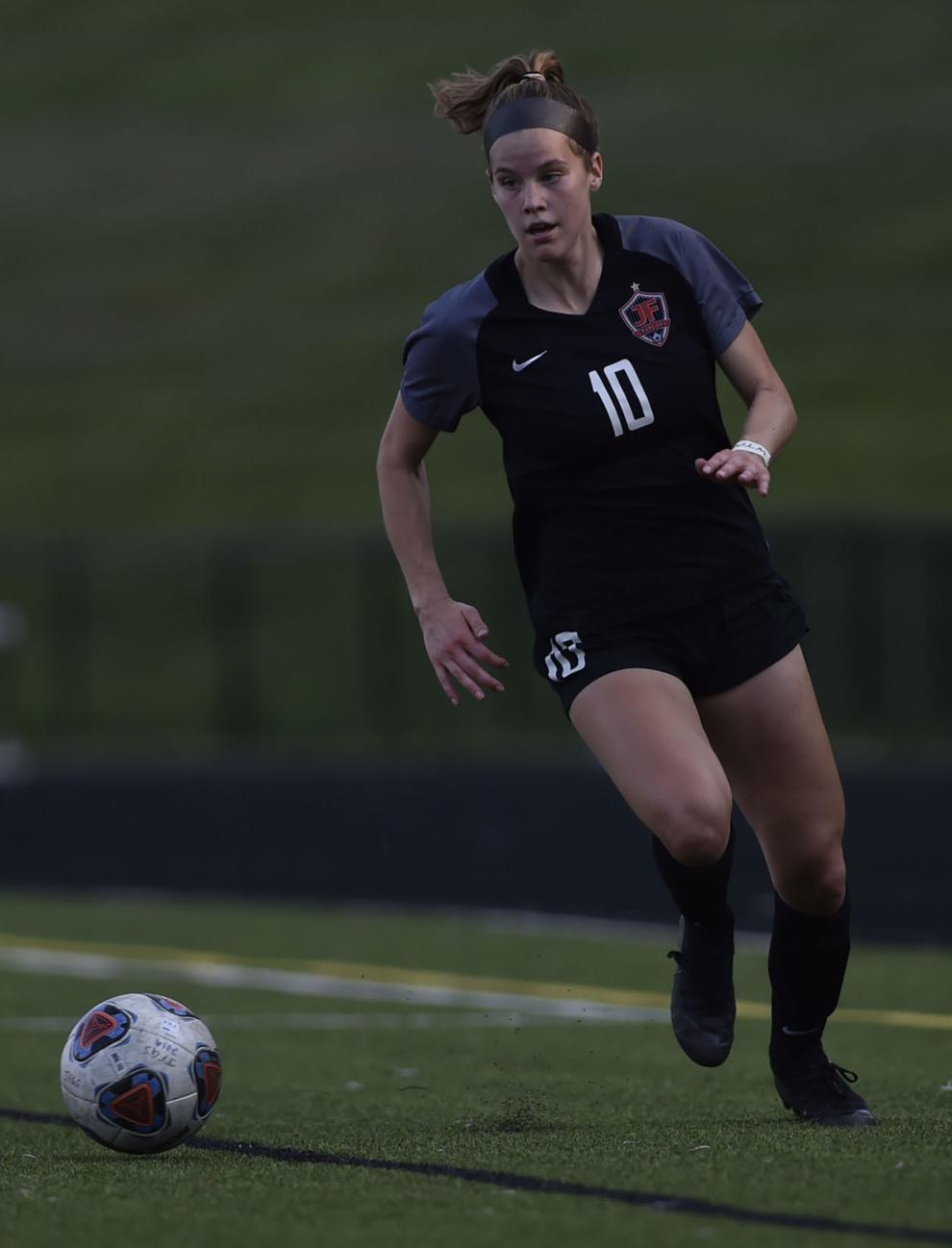 In the girls game, junior Evelyn Goodwill hammered home a shot in the 32nd minute to give the Cavaliers a 1-0 lead, and Victoria Newman added to the lead at the 73:00 mark to help the Cavaliers roll over the Spartans.
Goodwill's shot came off a rebound.
Forest peppered Salem keeper Katie Evans with shots. In the 32nd minute, one rebounded from her grasp, and Goodwill powered it into the goal.
"It was time to grind," Goodwill said about the momentum her goal gave the Cavaliers. "We just wanted to smash Salem."
JF improved to 19-0 and advanced to the state tournament for the third straight season. They're out to add to the program's crowning achievement, the 2017 state title. JF lost in the state quarterfinals in 2018.
The Cavaliers host Charlottesville in the Region 4D championship at 7 p.m. Thursday.
Newman's goal came off a cross from Taylor Mason.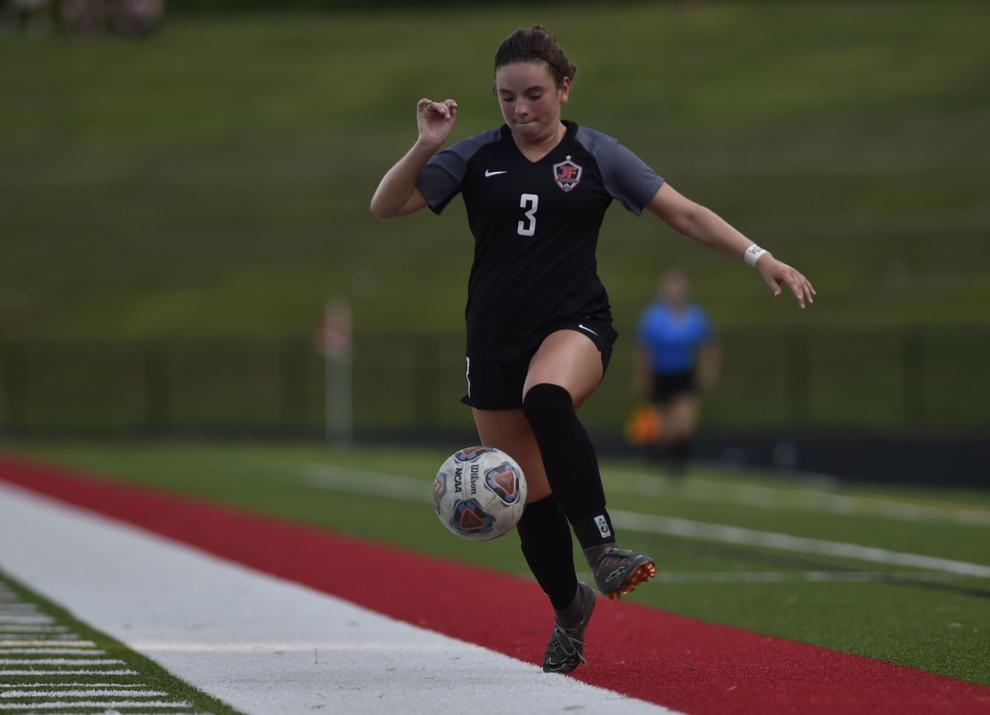 "From our freshman year, when we won, we know what it's like to be on that high of winning and the low of losing first round of states," Newman said. "We know how it feels to be on both sides, so there's extra motivation this year."
Evans was fantastic in goal. She finished with 11 saves, diving, pushing shots above the crossbar, often leaning one way for a save and then diving for another.
But nothing could stop the Cavaliers, who reeled off shot after shot.
"This was a learning opportunity," Newman said, "because we had so many shots that just didn't go in."