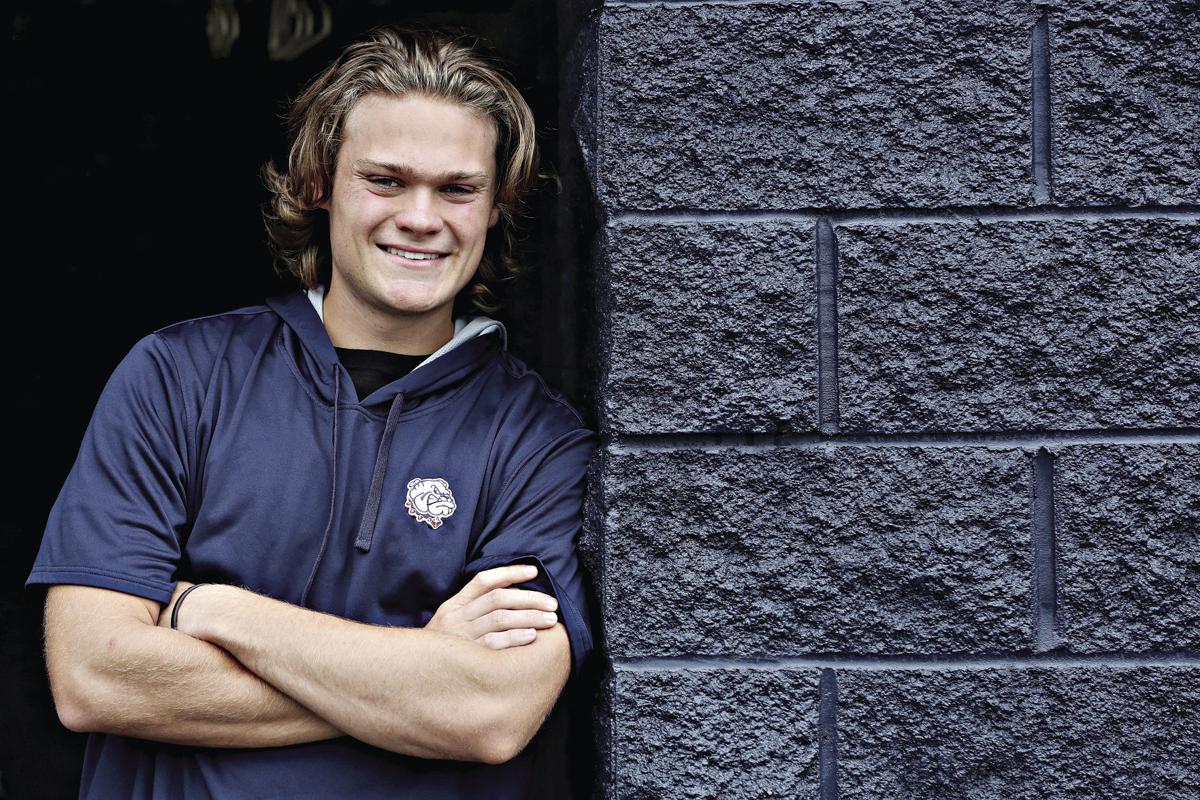 Quade Tomlin has experienced plenty of highs during his high school baseball career at Liberty Christian.
The Bulldogs routinely piled up wins over the past three years with their combination of talented arms and power at the plate, and they crested the mountaintop during his freshman season when they won a state title.
Tomlin ended last season with an honor given to only six baseball players in the commonwealth when he was named the VHSL's Class 4 state player of the year.
But there were lows, too, like the Bulldogs' shocking exit from the postseason two seasons ago; they were the top seed when they fell to bottom-seeded William Byrd in the Region 4D quarterfinals. And last year, Tomlin and teammates came up short of their goal of repeating as state champs when they lost in the state semifinals.
Thanks to the pandemic, LCA baseball fans won't get to see if the Bulldogs could've shaken off off those recent lows and realized the potential their stacked roster held.
"I guess it was more of kind of a shock in a way," Tomlin said of the early end to his high school campaign.
Tomlin, the infielder who also was named the Seminole District and Region 4D player of the year in 2019, was poised for another strong year.
Based on his productivity last year, Tomlin figured to be one of the league's, if not the state's, best hitters once again.
He connected at the plate at an alarming rate, catching the eyes of both baseball fans and of opposing pitchers and coaches. He hit .420 in 2019 and blasted nine home runs. His other season tallies included a team-high 47 RBIs and five doubles to go with his .913 slugging percentage.
Between the talent of his teammates — a group Tomlin described as perhaps even better than past LCA teams — and his strength at the plate, Tomlin was looking forward to another postseason run.
"It sucks that it was my senior season," he said, adding he's disappointed especially about "not being able to have another shot at winning another state title."
Other opportunities may have escaped Tomlin, too, because of the unanticipated termination of the season and repercussions of the coronavirus pandemic on baseball.
In past seasons, LCA players have been intriguing options in the MLB Draft. Christian Gordon, a former pitcher, and Wes Clarke, an infielder, both were drafted in the late rounds of the draft in the past couple years.
A similar option could have presented itself for Tomlin this season, if the draft had remained 40 rounds. Instead, MLB chose to whittle it down to five rounds as a cost-cutting measure.
Tomlin still could be signed as an undrafted free agent, but his options for an easier path to the pros have been reduced.
The slugger isn't especially worried about the future, though. Whether an avenue for professional play opens or his baseball journey instead includes a college career at Liberty University, the nearby school with which he has signed to play, Tomlin said he faces a "win-win situation no matter what."
"Whatever happens on June 10 [and 11 during the draft], it's gonna happen to give God the glory," he said.
That's the approach Tomlin's tried to have throughout the past couple months. Sure, it hurts not having a chance to step on the diamond one last time with teammates he's played with since middle school, he said. But there's still a "sweet" side he's found in the "bittersweet" season that has been this spring.
Instead of heading to class at LCA, or stepping onto a bus for a trip to play a district rival, for example, Tomlin is using his mornings and afternoons to get in some personal training.
And when he pulls out a bat to get in extra swings, he doesn't always need a tee or pitching machine. He has a pretty good partner to throw him batting practice: his coach and dad, Randy Tomlin, the former big leaguer who pitched for the Pittsburgh Pirates.
"He still has his stuff," the younger Tomlin said of his father. "Keeps the competition up. … Having a dad that played in the majors is one in a million."
Quade Tomlin said he's learned more in this time off the field, when he's not constantly focused on the next at-bat, than he has playing. His dad has shared "tips on things I never would've thought about or considered," Quade said, adding the two have "really bonded over this time."
The next few years of his baseball career will include "an adjustment" without his dad as his coach, Quade Tomlin said.
Through the tumult of the past few months, though, and as he faces the uncertainty of a future in which the coronavirus is still a threat, Tomlin is only trying to worry about what he can actually control. Everything else, he said, "is in the Lord's hands."
Emily Brown covers the Hillcats, ODAC and high school sports for The News & Advance. Reach her at (434) 385-5529. 
Concerned about COVID-19?
Sign up now to get the most recent coronavirus headlines and other important local and national news sent to your email inbox daily.