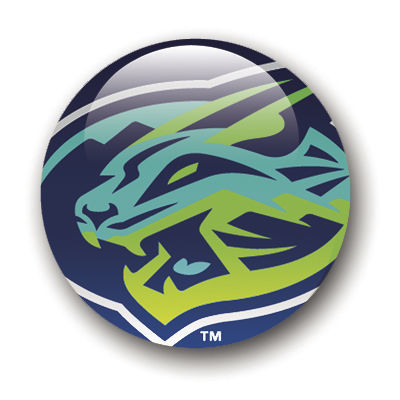 The Lynchburg Hillcats have had trouble since the All-Star break taking advantage of opportunities to score. But on Sunday, they put that struggle in the past and exploded for 15 hits in a 9-2 rout of the Winston- Salem Dash at City Stadium.
In the first inning, Oscar Gonzalez and Gavin Collins picked up where they left off Saturday, recording an RBI double each to give Lynchburg (49-54) a 2-0 lead it never relinquished.
From there, the Hillcats scored three more runs in the second and put up another three-spot in the fifth to blow the game open.
Winston-Salem (55-46) finally got on the board in the seventh when Tate Blackman (2 for 4) knocked an RBI single to left field. Carlos Perez (2 for 4), who led off the frame with a single, scored on the play. Jameson Fisher also doubled and later scored on a passed ball.
The Dash cut the Hillcats' advantage to 8-2 in the frame, which featured three of their five hits, but didn't get any closer.
Gonzalez, who went 3 for 5 to mark his second straight game with three hits, capped the scoring with an RBI single in the bottom half of the seventh.
Hitting in the three spot, Gonzalez (three RBIs) was part of the top of the Hillcats' lineup that combined for eight hits. Tyler Freeman went 3 for 4 as the leadoff hitter and highlighted his performance with a three-run double in the fifth inning. Steven Kwan went 2 for 5 with a double and RBI in the No. 2 slot.
Collins also had two hits, and No. 9 hitter Jodd Carter went 3 for 4 with a double, one of Lynchburg's six two-baggers of the day.
Nine of 10 batters reached base for the Hillcats on Sunday to complement an impressive outing on the mound for starter Juan Hillman, who recorded his first win in two months.
Hillman (4-10) tossed 6 1/3 innings, scattered five hits, walked one and struck out seven. He gave up two runs (both earned).
Relievers Aaron Pinton and Jonathan Teaney combined to throw 2 2/3 hitless, scoreless innings.
Dash starer Konnor Pilkington (2-8) was roughed up in his two-inning outing, allowing five runs (all earned) on six hits, walking one and striking out one.
The Hillcats took two of three against the Dash to win the series and now are 5 1/2 games back of Northern Division leader Salem in their hunt for an eighth straight trip to the Carolina League playoffs.
Following a league-wide off day today, the Hillcats will hit the road to take on the Dash in another three-game set beginning Tuesday in Winston-Salem, North Carolina. The series is part of a 15-game road trip for the Hillcats, who won't be back at City Stadium again until Aug. 16.