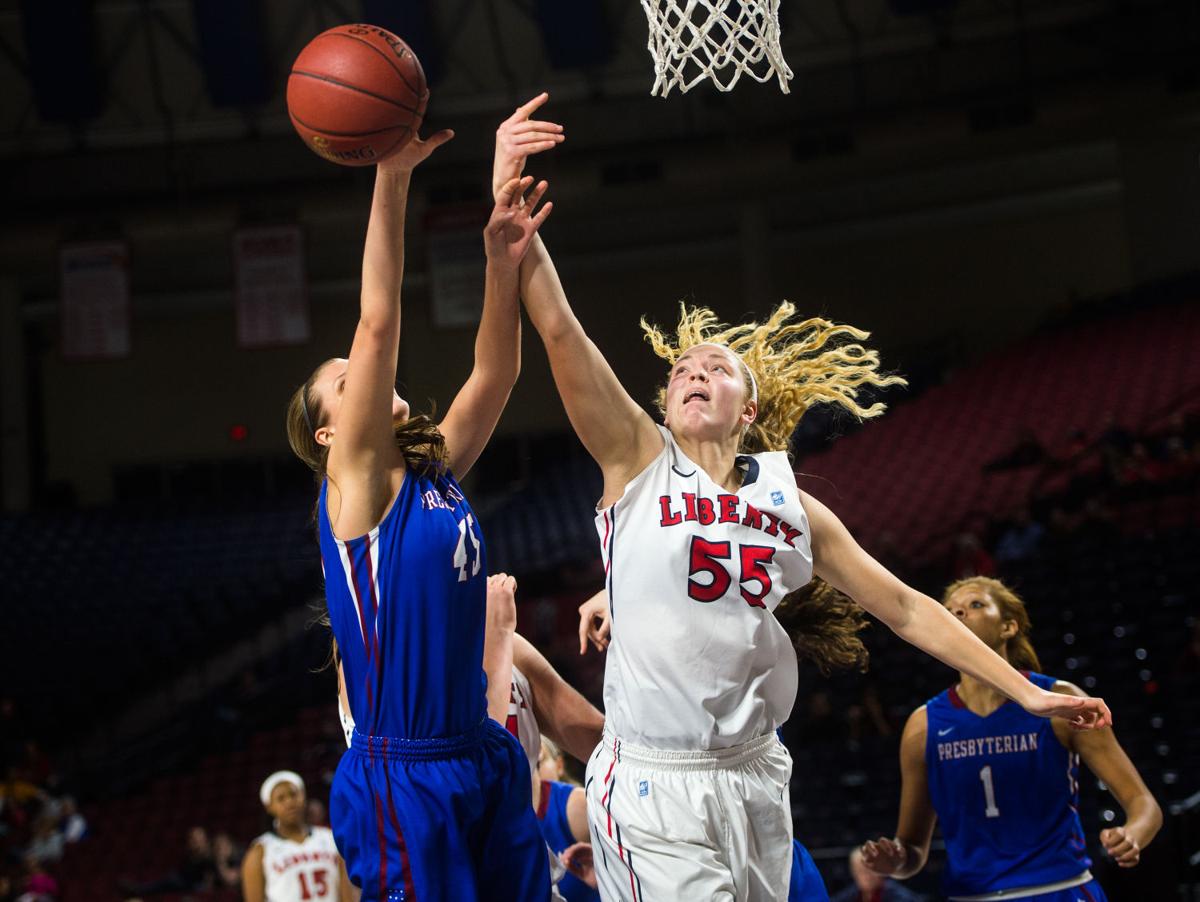 A week between games in the early stages of the season has been beneficial for the Liberty women's basketball team.
In the grueling contests against ranked teams and the lengthy trips, the Flames haven't had many opportunities to take a breath and work on improving the first-quarter woes that have hampered the team in its losses.
Luckily, the week off came at the perfect time to focus on refining how to come out strong in the opening quarter and maintain that spark as Liberty hosts Seton Hall at 5 p.m. today in the Vines Center.
"I think early in the season, our first quarter's, we've started out slow and then it's really been addressed through film, through stats and a good team meeting," Liberty assistant coach Alexis Sherard said. "I think we started off better these last few games in the first quarter, but I don't think we've put together four solid quarters. We're still at two out of four, three out of four quarters, three and a half out of four. We've just got to put four solid quarters together and we'll be at our best."
The Flames (3-5) won a week ago against Charleston Southern to end a five-game losing streak and carry some momentum into today's contest against the Pirates (8-1). Seton Hall was ranked in The Associated Press Top 25 poll before falling to Georgia last Sunday.
The defending Big East co-regular-season champion has been strong in the opening half by outscoring its opponents by 64 points. The Flames, meanwhile, have been outscored by 56 points in the opening half.
"I think we're really working on our intensity level," Liberty senior forward Ashley Rininger said, "and I think that goes along with coming out strong instead of starting slow like we have in the first couple of games."
Those numbers have looked better since James Madison raced out to a 22-point halftime lead in the Nov. 23 contest in Harrisonburg.
The Flames were within eight points of 11th-ranked Ohio State at halftime and faced a 10-point deficit against No. 16 California during the two-game trip to Las Vegas.
"It's a work in progress. I think we're slowly getting better at it," Liberty senior forward Katelyn Adams said. "I think we just need to start the game with a mindset that we just need to attack.
"We came off of a long trip and just traveling a lot. It's good to get some rest and then also just kind of start just getting to the basics — work on our defense, work on our plays and really come together as a team."
In addition to refining a more aggressive approach in the first quarter, the week off has also been beneficial for the Flames in getting healthy. Senior point guard Sadalia Ellis has returned to practice after missing the contest against CSU and the Flames hope freshman KK Barbour can return to action soon after suffering a left knee injury against Gardner-Webb.
"We've been banged up a little bit, so we're recovering," Sherard said, "but I think this has been a good week because we had a good stretch of games versus some pretty good teams, top-20 teams, and I think this week we were able to analyze and evaluate where we are personnel, plays, strategies. I think this week was a great week just to kind of dot our I's, cross our T's, maybe sharpen the knives up a little bit and really review."