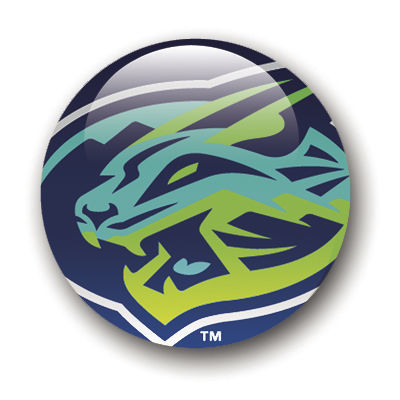 Runners stood at second and third for the visiting Down East Wood Ducks with just one out in the ninth Sunday afternoon at City Stadium. Lynchburg was clinging to a one-run lead. A chance for the Hillcats to salvage a series split was in serious trouble.
But Yapson Gomez masterfully worked around the jam, sealing a 2-1 victory for the 'Cats.
"That was important," Hillcats manager Jim Pankovits said of the triumph. "Not winning this series but at least splitting it with arguably the best team in the league, there's something we can hang our hat on."
After slogging through a four-game skid last week, Lynchburg (38-40), for the second straight day, depended on its pitchers for a win.
On Sunday, it was the combination of starter Kirk McCarty, Gomez and Jonathan Teaney that got the job done.
The trio combined to give up eight hits and record 11 strikeouts, the biggest of which came from Gomez in the top of the ninth.
After getting Diosbel Arias to ground out to lead off the frame, Gomez gave up back-to-back hits to the heart of the Wood Ducks' lineup in Yohel Pozo and Curtis Terry. Pozo singled to center field, and Terry (2 for 4) sent a double to the warning track in left field to put two runners in scoring position for Down East (56-25).
Behind in the count 3-2 against Josh Altmann, the southpaw caught Altmann looking at the third strike for the inning's second out. And against the next batter, Gomez delivered another strikeout, his third of the game. Hasuan Viera, for the third time Sunday, looked at the third strike and was rung up for the fourth time to end the game.
"He's just aggressive. He can locate his fast ball, both sides of the plate, up and down. Obviously he's deceptive in his mannerisms on the mound," Pankovits said of Gomez. "That he's able to throw strikes consistently by changing his tempo is pretty remarkable, really. You don't see that, it's pretty unique with a young pitcher. So far he's been lights out, and hopefully that'll continue."
Gomez entered in the eighth and immediately gave up a single to pinch hitter Yanio Perez.
Perez, though, was erased when Gomez picked him off. Gomez gave up a second hit in the frame with two outs, but he induced a groundout to escape any damage.
Gomez picked up his second save in two chances with the Hillcats, while McCarty (1-2) earned his first win in his fourth appearance of the year.
McCarty pithced through the fifth inning to mark his longest outing of the season after coming off a muscle injury.
"It felt good. It felt good to have the opportunity to get there, and then to get there felt good," he said.
After throwing 71 pitches (50 for strikes), McCarty exited having allowed just the one run (earned) and three hits while striking out seven. He didn't walk a batter.
McCarty gave up a run in the first inning on a solo homer by Arias but bounced back quickly, retiring the next seven batters he faced.
Franklin Rollin singled against McCarty to lead off the fourth, but after inducing a flyout and striking another batter out, Rollins was picked off and caught stealing for the third out of the frame. The two pickoffs the Hillcats recorded Sunday upped their season total to 19.
Lynchburg's pitchers were the stars Sunday, with the offense only putting up four hits.
"There's plenty of times they pick us up; we give up nine [runs], they score 10. So today was one of those days where they scored two, we gave up one," McCarty said. "As long as we win games, that's really all we're trying to do. There's a give and take. Each side of the ball we have our good and bad days, but they'll come around."
The Hillcats, though, were able to string together a pair of hits and score in the fourth.
With his team down 1-0, Kwan led off the frame by singling to short and beating the throw to first. Tyler Friis followed with a single that dropped into the left-center gap to put runners at the corners, and Tyler Freeman (2 for 4) plated the Hillcats' first run on a groundout.
Oscar Gonzalez gave the 'Cats a 2-1 lead and capped the scoring when he grounded into a fielder's choice.
Down East starter Collin Wiles (1-1) was responsible for both runs (both earned) and took the loss. He scattered three hits, walked two and struck out four in 4 2/3 innings.
The victory improved Hillcats' second-half record to 6-5. They're tied with Wilmington for second place in the Northern Division and sit a game back of Salem.
After winning four of their first five contests and their first series in the second half, Lynchburg has now dropped one series and split one set.
The 'Cats will look to players like recent Class A Lake County call-ups Freeman (.325 batting average in 10 games) and Mitch Reeves (.375 average in nine games) to jumpstart the offense going forward.
"Our lineup is a lot deeper. You throw Mitch Reeves in there too, who's done a really good job swinging the bat," Pankovits said. "… It's been the case all year, it seems like, that we've got runners on but haven't found a way to drive them in. Now, we're a little deeper, we've got some guys that have done some damage in the middle of the lineup in the past, and hopefully that can continue here."
Lynchburg will head to Maryland to take on Frederick in a three-game series starting Monday at 7 p.m. before returning to City Stadium for a 6 p.m. July 4 contest — followed by fireworks — that begins a three-game set with Myrtle Beach.
Emily Brown covers the Hillcats, ODAC and high school sports for The News & Advance. Reach her at (434) 385-5529.