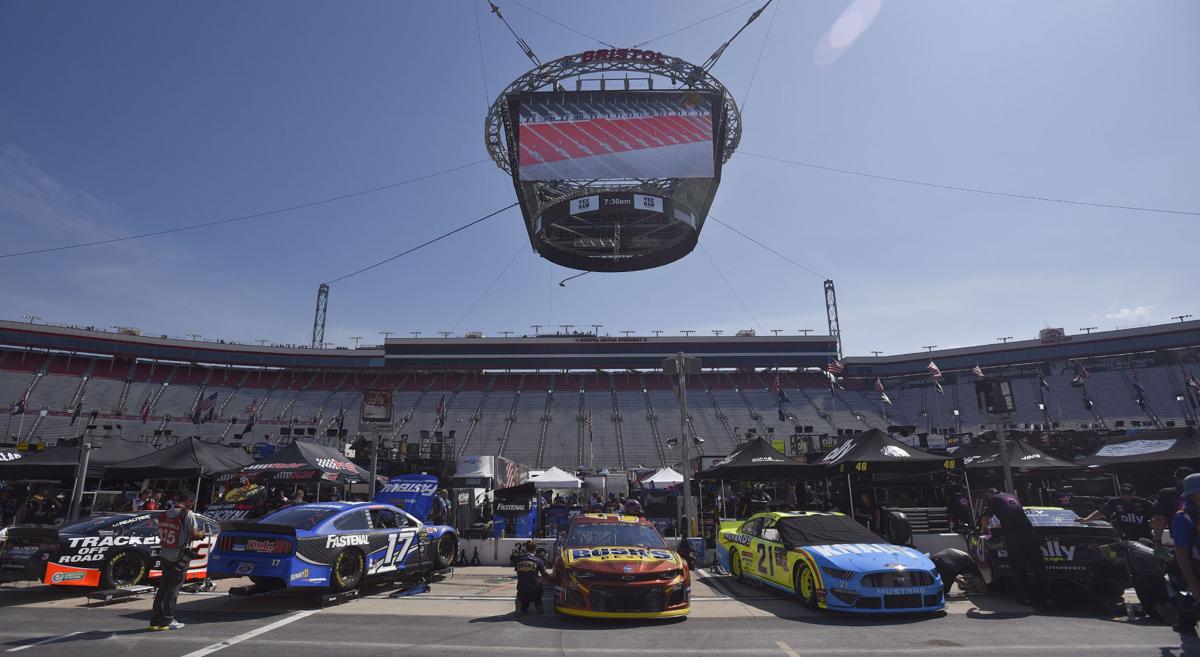 BRISTOL, Tenn. - For NASCAR fans, The Night Race at Bristol Motor Speedway once represented the ultimate Christmas present.
After a long season of monotonous events on generic tracks, the Saturday Night Showdown was an all-ages treat for the senses.
Imagine a crazy carnival ride featuring crashes, fussing and feuding staged in a Hillbilly Thunderdome that once offered seating for 162,000.
We all know that this stock car version of Space Mountain has become tamer in recent years. To the frustration of old-school fans, daredevil drivers and shrewd crew chiefs continue to experiment with ways to attack a track that has undergone a couple of dramatic facelifts since 2007.
But judging from the increased traffic flow, crowded campgrounds and hectic pace in the BMS ticket office this week, interest in the Night Race is strong. According to various sources, ticket sales are up 10-15 percent at the seventh largest sport venue in the world.
That may not represent a Christmas in August miracle, but it's a great sign for a facility that attracted just an estimated 38,000 fans for April's Food City 500.
Make no mistake, this is an important weekend for BMS and the surrounding region of Northeast Tennessee and far Southwest Virginia.
Next year, the Night Race will shift to Saturday, Sept. 19 and will become the first cut off race for the Cup playoffs. The Food City 500 will return to its usual spot of Sunday, April 5.
The sprawling campgrounds around BMS are always fertile sites for speculation. One of hottest topics the past few days has involved the possibility of Nashville landing a Cup date and the future of the spring race at BMS.
Don't fret Bristol.
Nashville may be America's fastest-growing city, but the Food City 500 in NASCAR's second-smallest market remains a financial bonanza even with the reduced attendance. By the way, the seating at BMS is now around 145,000.
The city of Bristol is not exactly Mayberry, but there is a rural vibe here that resonates with race fans, music lovers and tourists from across the country.
Bristol is regarded as the "Birthplace of County Music" and BMS has long been regarded as the cozy home for old-school racing.
To the dismay of many, NASCAR has been on a continual march from the country to the city in search for new fans, expanded lodging and increased media exposure.
While the television ratings have been up for some Cup races this year, the sport still faces serious issues in a crowded sports landscape with increasingly selective and impatient viewers.
With an older population and limited lodging options, Bristol has some serious drawbacks.
The biggest plus for BMS is a tradition of memorable moments involving larger-than-life figures such as Dale Earnhardt, Darrell Waltrip and Junior Johnson.
Many of those Bristol moments transcend motorsports. With the sounds and sights of this place, the BMS Night Race qualifies as a crossover experience.
And guess what, it's Christmas time again in Bristol.
Be the first to know
Get local news delivered to your inbox!