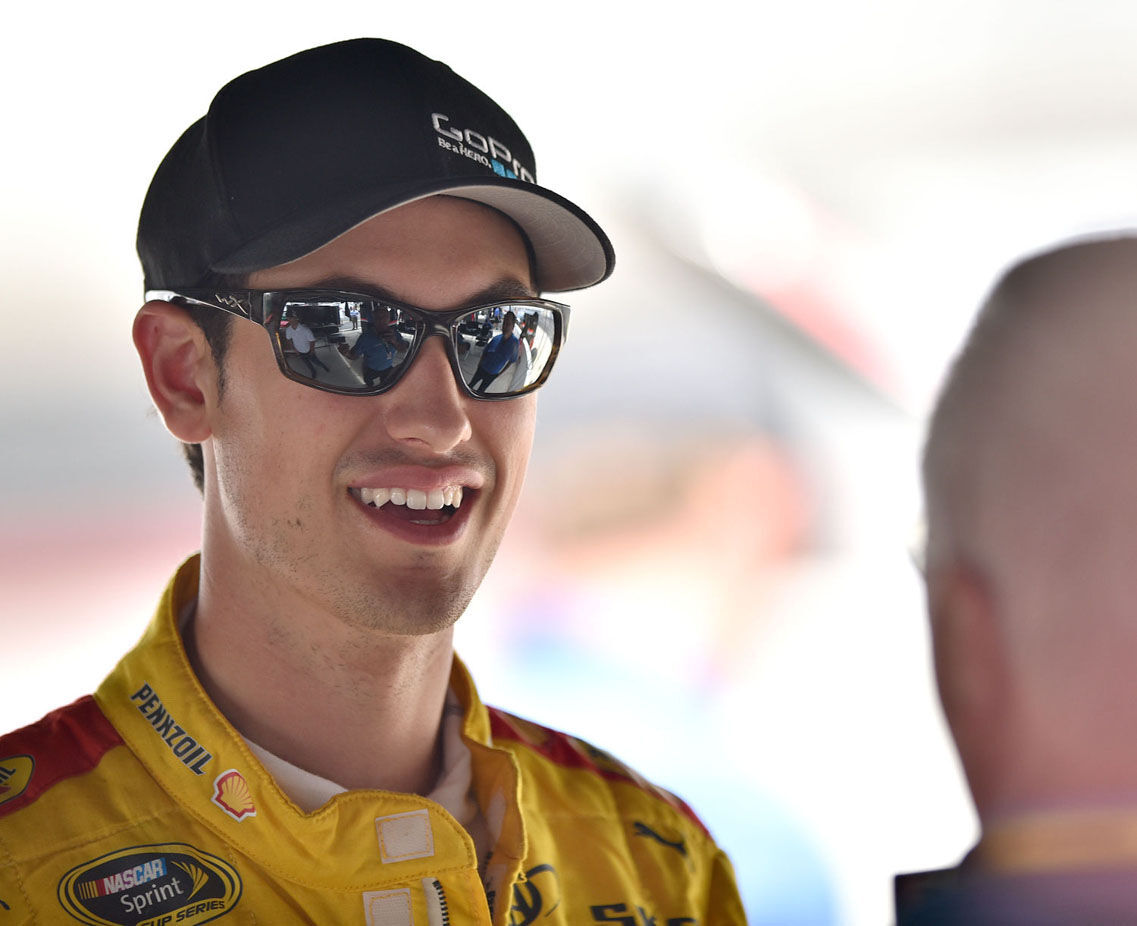 Joey Logano authored a page of NASCAR history in March by winning the Food City Dirt Race at Bristol Motor Speedway.
Before the unique event, the veteran driver admitted that he wasn't sure what to expect from the first Cup race held on a dirt surface since 1970.
"The dirt was a whole new game," Logano said. "It'll be interesting to see how they've cleaned it up. And also how they've reapplied the PJ1 [traction compound], and what the effect of that is gonna be.
"You're kind of resetting the racetrack quite a bit after you threw all that dirt on it, so we'll be interested to see how that plays out."
Logano mastered a variety of variables and obstacles in March at BMS, especially over the final 61 laps. The Team Penske driver sealed his headline-grabbing victory by holding off Denny Hamlin in a two-lap shootout.
"Man, it's incredible," said Logano in Victory Lane. "There's nothing like winning at Bristol. But being the first to win on dirt here is really special."
Flash forward to this Saturday's Night Race at BMS. Instead of Northeast Tennessee clay, the high-banked track is now back to concrete.
"I just don't understand how they cleaned it up. That's incredible that they can do that,"
Logano said. "I'm looking forward to seeing the track."
Logano has recorded a total of three wins and seven top-five finishes in 24 Cup starts at Bristol Motor Speedway.
No matter the surface, Logano has shown the right technique and mentality to harness the speeds, traffic and hazards that have made BMS so famous.
That Food City Dirt Race conquest was important in more ways than one for Logano. It earned him a ticket into the playoffs.
"I was getting nervous because there were so many first-time and different winners," said Logano, who was won at least one Cup race in 11 straight years. "I wanted to get a win to make sure we get in the playoffs. We did a lot of work in the dirt department over the few weeks before Bristol, and it helped."
Following the most recent event at Darlington Raceway, Logano ranked sixth in points on the strength of 14 top-10 and eight top-fives.
As for navigating the pressure of the playoff battle, Logano has developed some golden rules.
"You just have to understand that every point is gonna matter, every detail is gonna matter," Logano said. "Those things as you go through each race — 10 weeks is a long time, it's a long playoff if you think about it.
"You will have to go through some serious adversity. At some point you're gonna have to overcome something and that's part of it. I guess if you're ready for it and you have that mindset that that's gonna happen, and you can overcome that, those are probably the biggest things to have on your side."
Logano credits his second-year crew chief Paul Wolfe for providing a comfort zone and sounding board that comes in handy during those adversity-filled weekends.
"Paul and I have been able to work together the last few years now and be able to kind of grow in this COVID environment," Logano said. "That's been a lot more challenging I think than any of us expected when we made the crew chief change — without practice and limitation on seeing each other or not, all of those are evolving day by day.
"But I do feel like our ability to connect at this point and have some history from the notebook behind us and how to be better every week. I feel like we've grown a lot and I feel ready to go."