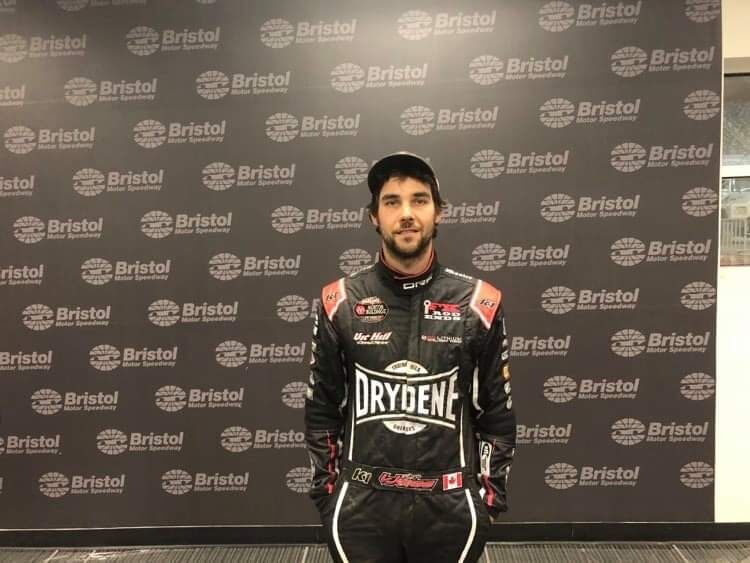 BRISTOL, Tenn. - Ricky Weiss sent a message to the dirt racing world on March 8 by posting a lap of 15.266 seconds at 125.691-mph during a World of Outlaws Late Model test at Bristol Motor Speedway.
For the next three nights, around 40 of the nation's elite Late Model racers will attempt to conquer the high-banked .533-mile oval during the World of Outlaws Bristol Bash.
What did Weiss learn during his research and development mission at BMS?
"We were told about the G-forces and how fast it was going to be," Weiss said. "Watching some of the drivers go before me, it was definitely an eye-opener. Once you get out there, the rhythm becomes a factor. You just hang on and go as fast as you can."
The list of racers who received invitations to compete this weekend include three-time defending World of Outlaws champion Brandon Sheppard, four-time World of Outlaws champion Josh Richards, current World of Outlaws points leader Kyle Strickler, NASCAR Truck Series regular Stewart Friesen, Jonathan Davenport and Scott Bloomquist from Mooresburg, Tennessee.
For Bristol-area fans, the driver to watch will be Jimmy Owens from Newport, Tennessee.
The man dubbed as the "Newport Nightmare" has won dozens of Late Model features around the country, attracting a loyal following along the way.
"This is probably the biggest-paying race we've had locally," said Owens in a Zoom conference. "To bring it home in front of all my fans and friends would be awesome. Winning on the Bristol track just makes it even better."
Tonight's agenda will involve practice for both Late Models and the DIRTcar UMP Modified class, which will feature familiar names such as David Reutimann, David Stremme, Steve Arpin, Kenny Schrader and three-time NASCAR Truck champion Matt Crafton.
The winner of Friday's 40-lap Late Model feature will earn $10,000, while Saturday offers a 40-lap, $25,000-to-win feature.
"We've watched a lot of (NASCAR) races at Bristol through the years and we got to run the modified race there back in the day," Owens said. "Just rolling out on the track is going to be pretty crazy."
Owens also watched the recent events at BMS, including the Bristol Dirt Nationals on March 15-20.
"I thought the guys did a phenomenal job of fixing the track," Owens said. "That was one of my main concerns going into the dirt races with how fast they put dirt down on the track, but the track prep was second to none."
According to Owens, the drivers who competed in the Dirt Nationals will have an advantage this weekend.
"Absolutely. Those guys were able to do 2-3 rounds of testing before their races, so they pretty much know a lot of the conditions the track will throw at them," Owens said. "We're basically going in blind. I've been calling around and asking teams what they ran, and most people have been overly generous with their information."
"Hopefully we will unload and be in the ballpark."
Davenport held off Kyle Larson and Bloomquist to take the Saturday night Super Late Model feature in the Dirt Nationals. Chris Ferguson and Strickler also earned wins, with Strickler taking the victory in a modified. Strickler plans to compete in both the Late Models and DIRTcar UMP modified classes this weekend.
The Bristol resume for Bloomquist includes a pair of wins in the storied Battle of Bristol in 2001.
During the same test on March 8 where Weiss created headlines, Sheppard (15.287, 125.518 mph) and Chase Junghans (15.456, 124.146 mph) were almost as impressive.
"I've never been to a place like this," Junghans said. "It's definitely crazy. These cars are so wide, you don't know how fast you're going. When you slow down to get on pit road, you're like, 'Holy Cow, we're really hauling the mail."
What sort of strategy is Owens planning for Bristol?
"A lot of times you can get intimidated by a big track or a big race and you have handling issues," Owens said. "You just have to go in with an open mind and not forget the basics."