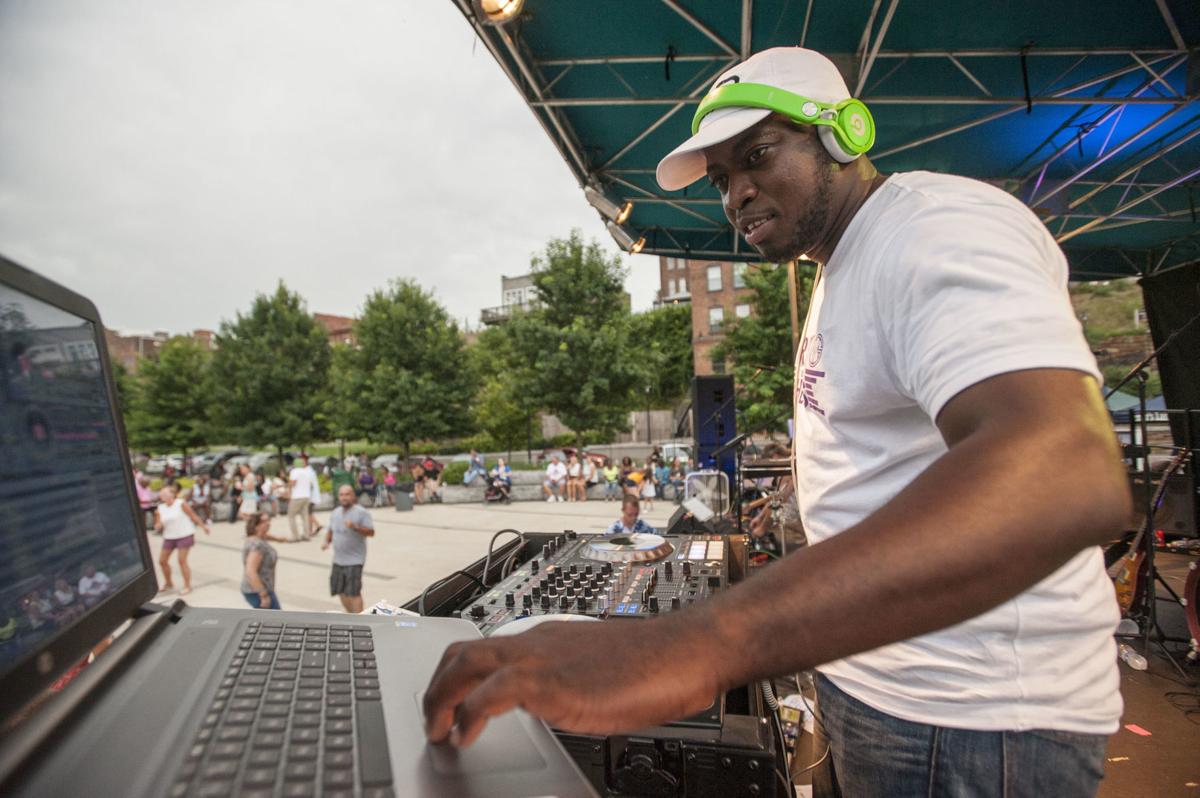 While summer 2017 will mark the first year in more than two decades without Friday Cheers, music fans will still have a chance to get their groove on with MG Productions' new concert series, Cheers to the Weekend.
Cheers is "an important event for our community so we wanted to take it upon ourselves to continue promoting live music and create a wholesome community event that our community can fully enjoy," says Jack Edma, CEO of MG Productions.
The Downtown Lynchburg Association (DLA) announced the discontinuation of Friday Cheers in December, a decision Executive Director Ashley Kershner says was made in order to "refocus [its] efforts on other programs and projects that more directly benefit the downtown residents, businesses, and visitors."
After the announcement, MG Productions — which partnered with the DLA, then Lynch's Landing, to produce the 2016 summer series — decided to create its own version of the events.
Cheers to the Weekend, which starts this Friday at Riverfront Park, will have a similar overall vibe to Friday Cheers.
The lineup of headlining bands includes tribute act That 80's Show, which will appear this week, and Roanoke-based modern country band Rutledge, as well as local favorites Dragonfly and The House Band, says Tony Camm, MG Productions' marketing and creative director.
"We've pretty much got something for everybody," he says. "The thing we made sure this year, too, is that every band is a dance band because we know Cheers people love to dance."
Vector Space also has built a 12-port charging station for attendees to use during the event.
"Part of our mission is educating the public," says Adam Spontarelli, Vector Space's director of education. "[This is] a fun and funny way to engage the public in thinking about science and electricity and how things actually work."
Keeping in line with its mission, Vector Space's station has six traditional charging ports as well as six alternative energy ports, including a microphone that charges the phone when a person screams into it.
Cheers to the Weekend will also feature a kids' zone, art installations and a photo booth. New this year are VIP tickets, which allow attendees to spend time with the bands. There will also be two custom cocktails as well as flights of beer, which will be available for purchase by those 21 and older in addition to food from local vendors.
"This is like Cheers 2.0," says Camm. "We're taking it to another level."