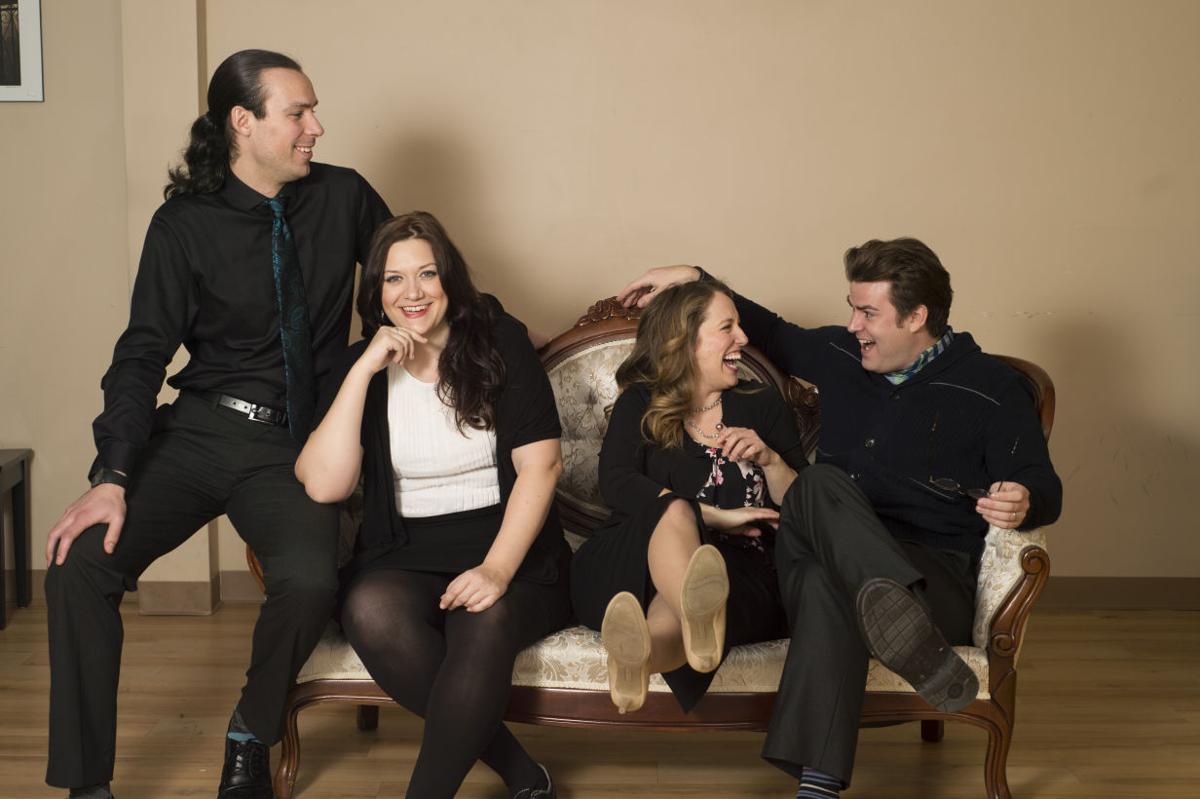 For some, the word opera is synonymous with certain things.
Well-to-do folks in tuxes and evening gowns heading out for a night at the theater.
Stiff performances in foreign languages that are impossible to understand.
Maybe even a large woman in a Viking helmet, belting until the windows shatter, or, perhaps, a boring way to spend a Friday night.
But opera comes in all shapes and sizes. Yes, some performers fit into the common clichés, but others are young, energetic and fun.
For the past five seasons, Lynchburg's Opera on the James has brought in young up-and-comers in the world of opera to perform right here in Central Virginia as part of the company's Tyler Young Artist Program.
"It's an access point between community members and opera," says Opera on the James artistic director Cecelia Schieve. "They are young, they're vibrant and committed to sharing their talent and the art form. They're very accessible … My more established, seasoned opera-goers, I think, enjoy catching the wave of these young artists that they expect to follow in their careers."
This crop of young talent is vibrant, funny and, above all else, supremely talented.  
"Part of my job is to pick the artists who are truly at the edge of the springboard into the next steps in their careers," Schieve says, "and to help provide some of the energy to help make that spring."
For the rest of this month, you can find these performers all around the city, participating in Opera on the James' educational touring program, giving mixed genre concerts and performing random acts of culture.
"Often they have walked through and probably annoyed many an executive at Genworth or at Areva or popped into Fresh Market and pretended to sell fish," Schieve says. "It's always different depending on what the venue is."
 The 2015 spring Tyler Young Artists also will play supporting roles in the opera company's production of Mozart's "The Marriage of Figaro," which opens Friday.
The opera follows servant Figaro as he attempts to stop his employer, the Count Almaviva, from sleeping with his fiancée on the day of their wedding, all while reaffirming the love the Count has for his own wife, Countess Rosina. Meanwhile, obstacles appear as other characters scheme to ruin Figaro's day, and the Count believes his wife is having an affair.
"It's a 'Downton Abbey'-style downstairs/upstairs drama," says Tyler Young Artist Jennifer Lazarz, who plays Marcellina, one of the characters attempting to sabatoge Figaro's wedding.
Lazarz and her fellow young artists represent the newest faces in the world of opera — new faces who reference Shonda Rhimes TV shows, play videogames in their spare time and can quote "Saturday Night Live" sketches.
Suddenly, the world of opera is full of new possibilities.
---
Upcoming Tyler Young Artist concerts:   
– 7:30 p.m. March 21 at Avoca Museum in Altavista. Free admission, but tickets are required due to limited seating. Call (434) 269-1076 or email avocamuseums@embarqmail.com.
– 7 p.m. March 28 at 246 The Main Cultural Arts Theatre in Brookneal. Tickets are $8 per person or $15 for two. Call (434) 376-2461 or visit lynchburgtickets.com.