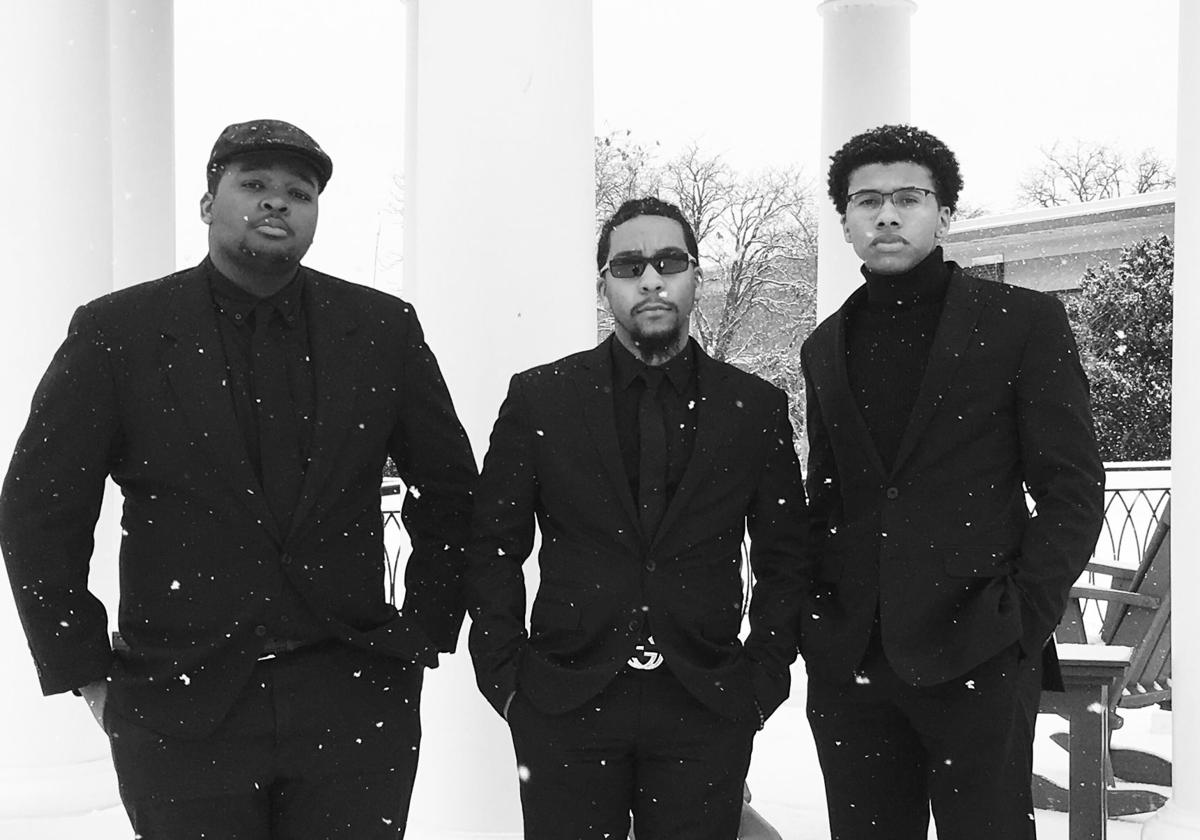 The first piano Isaac Williams ever owned wasn't a Steinway or a Yamaha.
It was a light-up model from Toys R Us.
"My dad bought it for me as a gift," said Williams, 22. "We didn't have much money, so he took a leap of faith in buying it for me. Luckily I wasn't too bad at it."
Originally a self-taught musician, Williams came to the attention of those in the Lynchburg arts community when he was discovered by Jane White, former director of Old City Cemetery, at the age of 10.
White, who volunteered in the Tinbridge Hill neighborhood after retiring from the cemetery, found Williams playing the piano at the Yoder Center.
"We were trying to raise money for that center, which was a mess, and … every time I applied for a grant and people would come over to see the place, I would say, 'Isaac, go play the piano,'" White recalled. "And he'd go play and we would get money every time because of him, I'm convinced."
Soon enough, members of the arts community — with White at the lead — banded together to get lessons for Williams.
"They have been supporting me since I was 10 years old and I only knew three songs," Williams said. "They have been such loyal friends and family … it means a lot to me that I have such a large backing."
Now a junior at Shenandoah Conservatory in Winchester, Williams has brought his jazz trio, Trinity, home for a special performance this Sunday at Holy Trinity Lutheran Church.
"I look forward to showing that my work hasn't been in vain, and I've really been trying to push myself up here to become a better musician," he said.
Williams entered Shenandoah in 2016 as a music therapy major but quickly switched over to jazz studies.
"I was more invested in practicing than looking up the recent studies and the music therapists, what new things they found out," he said.
This dedication is part of what has made him so successful in the program, said Robert Larson, director of jazz studies at Shenandoah.
"He's so curious and so thirsty for this knowledge," said Larson, who teaches piano in the conservatory. "I have never had a student who spent more time informally researching teaching methods, concepts about jazz playing online."
Since starting at the conservatory, Williams has played at convocation, donor functions and private events for Tracy Fitzsimmons, the president of Shenandoah University.
"He's a much sought-after performer on our campus," said Larson.
Williams, who is now working on an interdisciplinary degree in jazz studies and mass communications, is also part of the conservatory's jazz ensemble, led by Craig Fraedrich, a former trumpet soloist with The U.S. Army Blues band.
"Isaac shows a strong natural musical ability I've seldom witnessed in other students," adjunct assistant professor and in-demand D.C. musician Mark Meadows wrote in an email this week.
"His feel, his touch, and his musicality are telling of his promising future. His progress over the few years I've known him is astounding. And I recently heard some of his arranging; he's got it."
During Williams' time at Shenandoah, he also formed jazz trio Trinity with fellow junior Chace Washington and sophomore Mike Pratt.
Currently, the trio, which has been playing together for the past year, performs a little of everything, but that will change as the group finds its own sound, Williams said.
"I think we're more along the lines of fusion, so we like to mix different grooves in with jazz elements," he said.
Trinity's concert in Lynchburg will feature a set of straight-ahead jazz with music by artists such as Duke Ellington and Cole Porter, according to a release for the event.