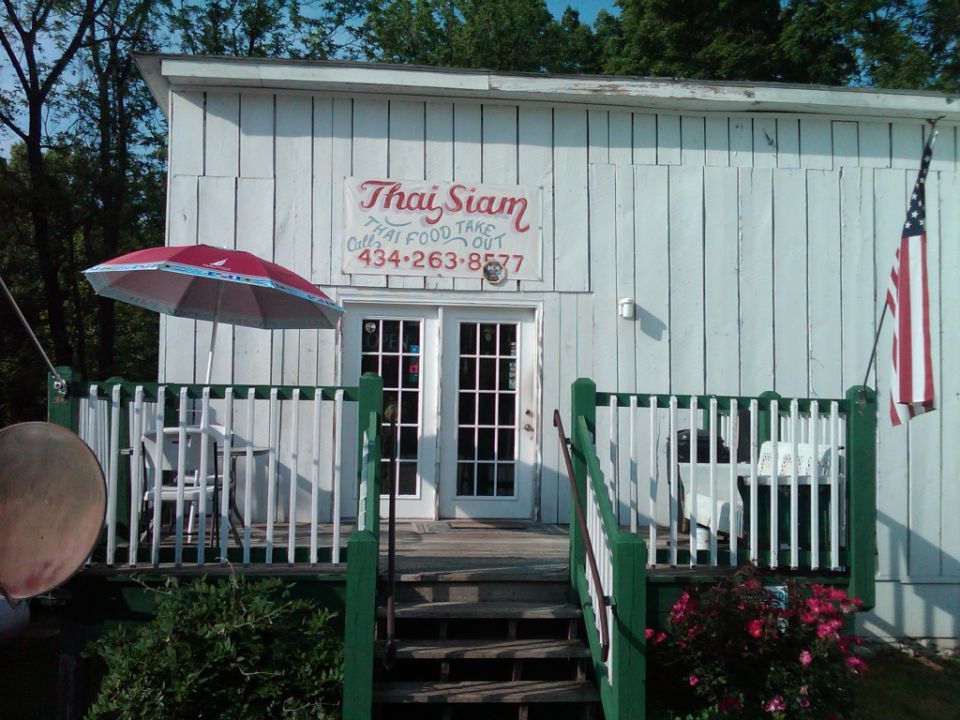 It's an unassuming place.
The sign is somewhat faded. The white paint on the exterior of the building is chipped and weathered. There are a couple of picnic tables located outside in a small, grassy area adjacent to the parking lot, if you can even call it that (there's only enough room for a few cars).
In fact, when most people arrive at Thai Siam, a popular Thai restaurant that sits just west of U.S. 29 on Tye Brook Highway in Arrington, they probably think the outpost is closed.
But it's the kind of hidden gem celebrity chef and author Anthony Bourdain might find intriguing if he ever bothered to review spots in the middle of nowhere Virginia.
The food being served at this slightly run-down shack on the side of the road is the best Thai cuisine I've ever tasted.
The Pad Thai, my favorite, comes with fresh bean sprouts, lime, egg and flavorful peanuts that really give it a level of zest and pop. The chicken is always so tender. The sauce is tasty and at just the right thickness. And the portion is quite generous for the price. You're sure to have plenty of leftovers if you can put the brakes on, which is difficult because it's incredibly delicious.
Thai Siam offers four levels of heat: mild, medium, Thai hot and Thai super hot. The latter is not for the novice spice lover; it has the potential to cause major sweating and shortness of breath, so be careful.
During a recent visit over the weekend, our friends ordered the Panang Curry with tofu. You might wind up pouring the sauce over some rice and eating it uncontrollably, or drinking it. The depth of flavor in the restaurant's curry is unparalleled to others I've tried.
It's purely authentic and prepared with the sort of care you wouldn't expect, given the terse attitude coming from behind the counter. When my friend asked which vegetarian dishes are most popular, the response was blunt, to say the least.
"You should know better than to ask that," replied Mae, the sharp-tongued owner who I'm still trying to figure out.
Needless to say, my friend returned to our table feeling a little uncomfortable. I assured her that the 71-year-old, 5-foot nothing workaholic was feeling overwhelmed by the influx of to-go orders. The restaurant gets so busy with takeout, the phone will often go unanswered.
But, eventually, Mae will make nice. She typically does once things slow down a bit.