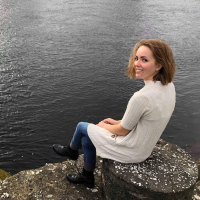 In this season of giving, a Bedford-based nonprofit that provides holiday assistance to community members in need expects to help 235 families…
Bedford County will join dozens of other Virginia cities and counties impacted by the opioid crisis in receiving money from a sweeping nationwide multi-billion dollar settlement agreement with several opioid manufacturers and distributors.
Toys and books stocked at Bedford Community Christmas Station on Nov. 16.
Bedford Community Christmas Station is shown decorated and stocked up for its holiday season on Nov. 16.
Patricia Brown and Lori Moorman, co-presidents of the nonprofit Bedford Community Christmas Station, on Nov. 16.
A volunteer at Bedford Community Christmas Station helps get things ready for holiday shoppers on Nov. 16.
Violators of proper Bedford County solid waste facilities usage will face increased fines following a unanimous ordinance amendment adopted by the Bedford County board of supervisors on Monday.
After serving for 12 years on the Town of Bedford council, vice mayor Steve Rush announced his resignation effective Nov. 30. Town manager Bart Warner said the town will have 45 days to fill the town council vacancy.
The Virginia Department of Health is partnering with 18 libraries and library systems throughout Virginia — including the Bedford Public Library System — to distribute at-home COVID-19 rapid antigen test kits at no cost.
Liberty University's annual Military Appreciation Month continued with former Secretary of State and former Central Intelligence Agency director Mike Pompeo speaking on campus at a military appreciation convocation ceremony Friday morning.
View all