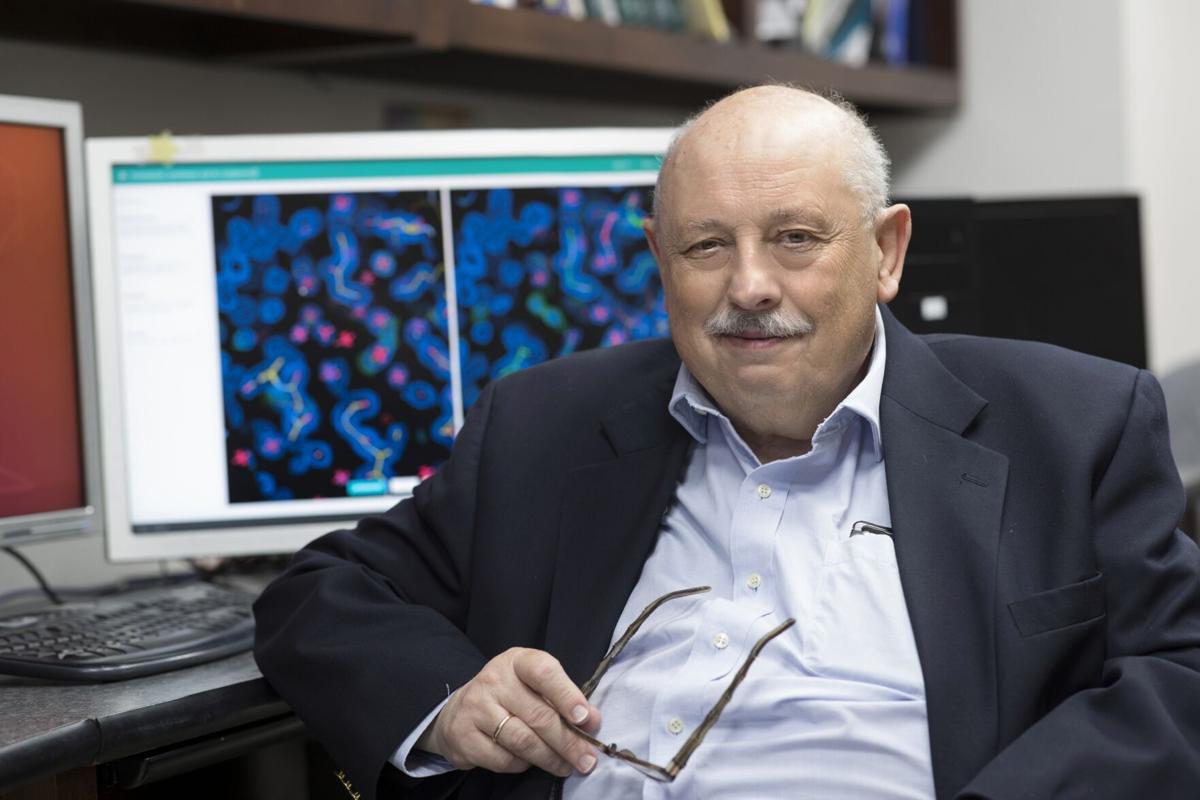 If we don't prepare for the next pandemic, we may not be as lucky as we were with COVID-19, a team of international researchers led by a University of Virginia professor says.
Scientists from Europe and the United States, led by Wladek Minor, a UVa professor of molecular physiology and biological physics, concluded in a published paper that governments, laboratories, funding agents and researchers need to work closer together before the next pandemic to limit impacts on societies.
The experts compiled recommendations calling for the creation of a reliable advanced information system that would store, review and correct research.
Minor, who leads a research team at UVa, said a centralized information system would provide a repository for studies across the world. The system would have an editing and review process built in to make sure information and data were accurate.
That, he said, will help researchers get a leg up on the next pandemic menace.
"Having the information ready for anyone who needs it is going to help the next time because we build tomorrow's answers on the past research of others," Minor said. "You simply cannot do things overnight. People say this [COVID-19] vaccine is a new thing and don't trust it because it was done in one year, but it wasn't. It was developed 20 years ago."
The team's paper notes two previous sudden acute respiratory syndrome viruses should have given advanced warning to humans that another could be on the way. Research on the viruses could have assisted in the search for a vaccine and treatments, but often was terminated for lack of funds.
"In 2002 to 2003, a life-threatening [SARS] virus with a 10% fatality rate infected thousands of people. In 2012, Middle East respiratory syndrome coronavirus with a 43% fatality rate was identified," the paper notes.
"Over 13,000 scientific papers on coronaviruses and the related SARS and MERS diseases have been published in the period of 2002 to 2019. Some of these findings strongly suggested the possibility of a future reemergence of even more deadly outbreaks of SARS-like viruses," the team wrote. "Nevertheless, an appeal for urgent studies of these viruses went almost unnoticed. Advanced studies of vaccines against the [SARS] virus were terminated due to lack of funding."
Minor said research institutions and governments need to support the creation, maintenance and funding of an advanced information system to keep it functioning until it's needed. The system also would ensure conforming guidelines and structures for data and research to make it easily and quickly interpreted and adapted.
"If you put in a room one person who speaks only English and another who speaks only Russian and another who speaks only French, the resulting information you get out of it will, of course, be limited," Minor said. "If you agree on how to present information and what data is accurate and important, it will be easier to use it."
The study noted there have been more than 100,000 studies published since February 2020 on the COVID-19 virus and 1,000 or more models of the virus devised.
"The conversion of mountains of papers and a plethora of structures into useful information is a formidable challenge even in the 21st century," the study stated. "The urgency to understand the pathological mechanisms of this virus and to find therapies resulted in an extremely rapid pace of research and a large number of structural depositions in a short period of time."
That, the study noted, led to errors that put some researchers on wrong paths in their efforts. The study called for a strong review process to help prevent that.
"Nobody is able to read 100,000 papers," Minor said. "You should first put the results of the research into some type of database that is public. There should be a review to assure the data agrees. If it doesn't, it should be a warning to be cautious."
The study notes the firehose-like flow of research on COVID-19 led to a multitude of web resources created by scientists to help navigate the data to find what they needed. There were so many web resources that a larger resource of the resources was created to help parse information.
Minor said his team's study shows having a review function will help assure the research posted in the advanced information system is accurate and relevant.
"You have to look back and think of what should happen and be able to repeat that process," he said. "You have to look into all of it, carefully. Careful interpretation of the data is very, very important."
Setting up the information system should occur as soon as possible and funding for the project secured so that it does not falter between pandemics, the study notes.
"As has happened many times in human history, it turned out once again that a virus, an infectious agent too small to be observed with any light microscope, could shake our advanced civilization by wrecking our economy and disrupting our daily life," the paper states.
"[COVID-19] has so far caused the death of more than 2 million people worldwide and brought some health care systems to the brink of collapse, either due to the overflow of COVID-19 patients or, ironically, due to the financial devastation caused by the lack of patients for hospital visits and elective medical procedures due to COVID-19 restrictions."
The experts warned the current pandemic will not be the last. Nor, they said, was it the first or even the worst.
"In the history of humanity, the COVID-19 pandemic is relatively mild by comparison with the bubonic plague (Black Death) that killed a hundred times more people," the study warns. "We might not be so lucky next time."