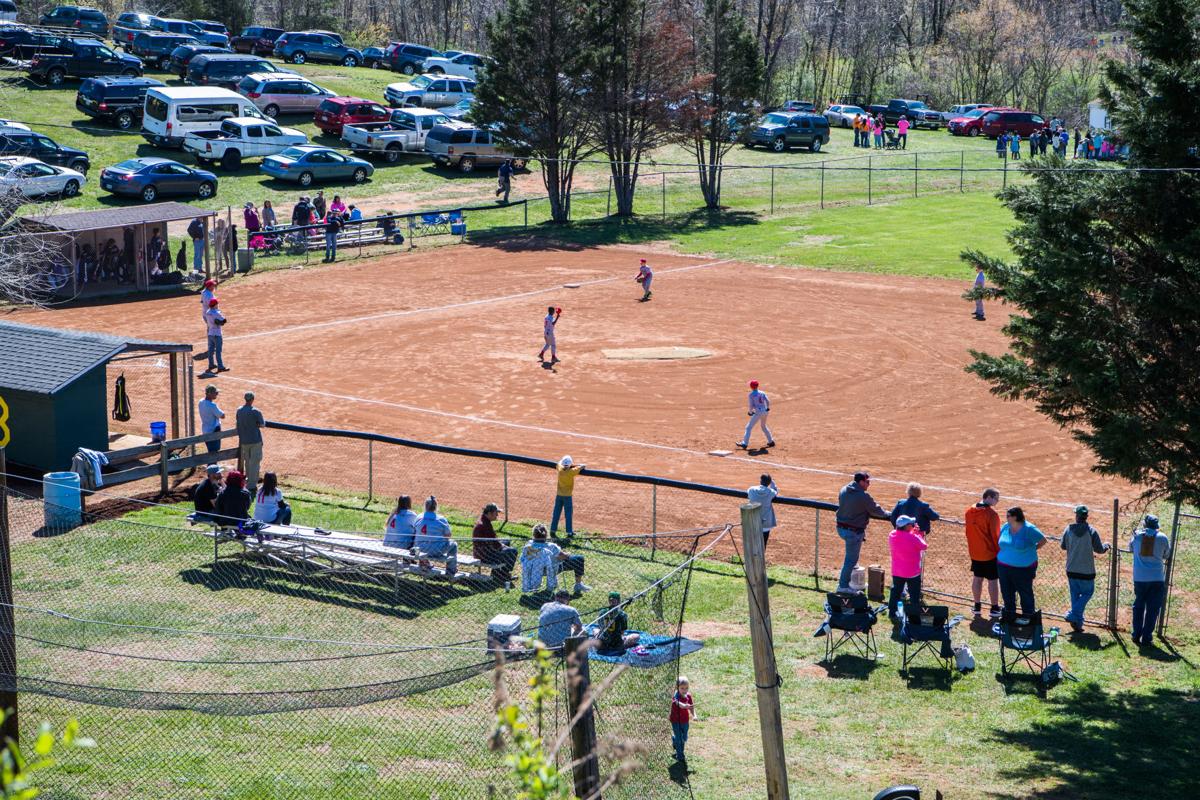 Nelson County officials are working with a Lynchburg firm to study potential sites for a recreational facility to serve county residents.
The board of supervisors unanimously voted July 13 to proceed with a contract with Architectural Partners, which will provide assistance with site evaluation and analysis of properties for potential development of a recreation center, fields, associated parking and accessory structures.
"We have a couple of properties we have targeted as best potential sites for this facility," County Administrator Steve Carter said to supervisors.
While Carter didn't get too specific in laying out where those sites are during the meeting, one property in the vicinity of the Nelson County high school and middle school complex is among areas the county is targeting, according to the board's discussion. County documents also indicate county-owned property on Calohill Drive could be among those sites.
A swimming pool and the provision of new recreational fields are both critical needs and high priority, according to notes Architectural Partners had from a conversation with Claire Richardson, director of parks and recreation in Nelson. A swimming pool should be evaluated as a part of an interior aquatic center or as an exterior pool with associated facilities, according to county documents.
Recreation fields are critical because the county does not own any fields and shares them with Nelson County Public Schools, making scheduling difficult, documents state. A sports field complex with central facilities for restrooms, storage, concessions, etc. would be preferred over multiple individual fields. A third priority is a multi-purpose building for basketball, volleyball and other indoor activities.
Hiking trails, a splash park and climbing wall are other possible amenities. The base fee for the study is $21,000 and Carter said he feels the county can keep the expenses within $30,000 already budgeted.
Vice Chair Jesse Rutherford said a potential recreational facility would increase the quality of life for the Nelson community.
"Athletics is a good thing," Rutherford said. "And we've seen many communities properly and effectively capitalize on athletics. It attracts families, it adds value to people's life. And the community really rallies around that. I think it has a great opportunity."
Supervisor David Parr said the county has had a goal for a recreational center for a long time.
"And I think a study is a step in the right direction," Parr said.
Parr said he personally envisions a facility on the west side of U.S. 29 Business that would house an indoor and outdoor swimming pool that Nelson County High School students could use and an indoor track with a splash park and ball fields included.
"I think an outdoor swimming pool is more of what the county needs," said Supervisor Robert "Skip" Barton. "I see swimming as recreation, I see swimming as community."
At a bare minimum, he said, the county needs a swimming facility. "The people of Nelson County will appreciate a swim area," Barton said.
Chair Ernie Reed said Nelson has attractions every rural county dreams of such as the Blue Ridge Tunnel in Afton, hiking trails, Wintergreen and others spread out through the county. The potential facility fits in with a "beautiful mix of recreational facilities," Reed said.