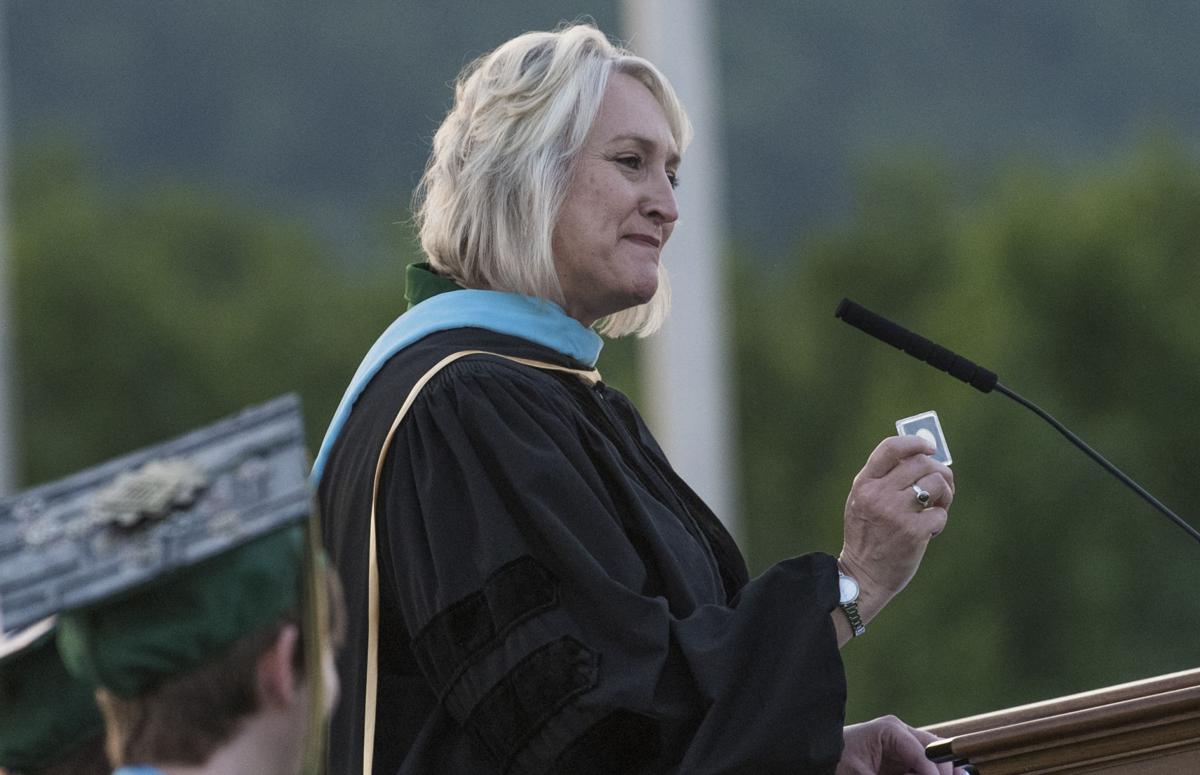 Nelson County Public Schools Superintendent Martha Eagle, the first woman to serve in the position, announced Thursday she plans to retire June 30.
Eagle, who has spent 32 years in public education, began her stint with Nelson schools in July 2018, succeeding Jeff Comer, who spent four years in the role. She said in a news release it has been an honor to serve at the helm of NCPS for four years.
"I am grateful for the opportunity I have to support students, staff, and families and for the opportunity I have had to build more vital systems around personnel, instruction, facilities, and safety," Eagle said. "I have so many wonderful memories, and Nelson County holds a special place in my heart."
Eagle led the division of 1,520 students and more than 300 employees through the uncharted territory of a global pandemic that closed schools for the last several months of the 2019-20 school year. The following school year, Nelson schools operated mostly remote the majority of the year and returned to a traditional five-day, in-person school week in August.
"It has been a pleasure to work alongside such a talented team of educators," Eagle said. "I have personally witnessed so many who work tirelessly in their role to positively impact student lives. It has truly been an amazing journey and I look forward to hearing about the many future successes."
Nelson County School Board Chair Margaret Clair in the news release thanked Eagle for her service, especially in Nelson, in a career that included teaching, coaching and administrative roles in school systems in Gloucester, Appomattox, Amherst and Amelia counties.
"She has had a long, successful tenure as an educator and leader, and we wish her the best in her retirement," Clair said.
A graduate of Virginia Tech, Eagle began her career teaching high school marketing classes at Gloucester High School while also coaching three sports. She also taught and coached at Appomattox County High School while finishing her master's degree in administration and supervision from Longwood College.
She served as assistant principal at Amherst County High School before moving back to Appomattox where she worked 13 years, including as a principal. After completing a doctorate at Virginia Commonwealth University, Eagle worked for Amelia County Public Schools and was the director of instruction and human resources there prior to her hire with Nelson.
In 2018 the Nelson school board received 41 applications in its search that led to Eagle's tenure.
The board will begin the process of finding a new superintendent in upcoming weeks, Clair said. The Virginia School Board Association is working with the Nelson board in the search.